Share this item with your network: BACKGROUND IMAGE: iSTOCK/GETTY IMAGES
Weighing the pros and cons of data center outsourcing vs. owning

iSTOCK/GETTY IMAGES
News
Stay informed about the latest enterprise technology news and product updates.
Data center colocation: Lock in prices now, experts advise
Demand for data center colocation is up, and so are the prices, prompting a debate over whether investments in colocation services match the ROI.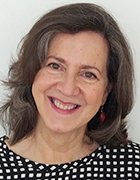 By
The recession has been good for data center colocation providers. The perfect storm, if you will. A scarcity of capital, the rise in high-power-density computing and a need for high-quality redundant data centers have boosted demand for colocation space, according to data center experts.
"We have not seen a slowdown in interest and growth in colocation. If anything, the recession is driving CIOs to look more closely at colocation," said Ted Ritter, senior research analyst at Mokena, Ill.-based The Nemertes Research Group Inc.
Faced with the worst fiscal crisis in a half-century, businesses that under ordinary circumstances would have built their own data centers scurried to find alternatives. Now, as the recession appears to be receding for many industries, data center colocation space is at a premium, ranging from $700 per month for a low-density power-utilization rack, to as much as $4,000 per month for a high-density rack. And if you want to reserve additional space for growth, expect to pay for it up front, experts said.
In fact, in some markets where demand is high, there are reports that data center colocation providers are demanding that CIOs move to the more expensive managed services arrangement -- or move out. The surprising upshot? For businesses where profits are rising but there are no plans to hire, some industry experts predict the answer will be, "Where do I sign?"
Nor do industry watchers expect the demand for colocation space to wane, at least for the near future.
"We are seeing organizations that never looked to colocation before, such as city governments, in the market," said Brooke Guthrie, manager of product and business management at CDW LLC, a Vernon Hills, Ill.-based technology solutions provider and a reseller of colocation space.
"A lot of organizations that would have preferred to spend their own capital and build a $10 million data center are opting for colocation because they're not able to make those investments themselves," Guthrie said.
Indeed, California currently uses private data centers for colocation, disaster recovery and managed data center services, according to Bill Maile, communications director for the office of the state's CIO.
Kick-starting colocation
Need some guidance on how to get started on researching data center colocation? Here are the top questions to ask, courtesy of Forrester Research Inc., a Cambridge, Mass.-based consultancy.
What types of colocation services are available in my area?
What is the pricing structure of colocation services?
What is the typical term of a colocation contract?
Will I have the option to renew my lease at the end of the term?
What additional services do colocation vendors provide?
What is the minimum amount of equipment I can colocate?
Will I be able to choose which network provider I use?
Will colocation vendors "build to suit" my specific needs?
Whether California will continue to use its colocation space is unclear, however. The state is engaged in a significant data center consolidation and modernization effort that will result in a 150,000-square-foot reduction of data center floor space by 2011, Maile wrote in an email.
That said, "the state regularly assesses its capacity requirements, and will continue to consider colocation and other data center services (such as cloud, managed services) as part of this planning process," he wrote.
If your organization is leaning toward colocation, don't delay. In a 2010 report on key trends in data center outsourcing, Nemertes' Ritter advised companies to "lock in prices now" for colocation because they "can only go up."
The appetite for colocation space, however, is not driven solely by the economic downturn.
"I am in the process of signing a contract for colocation right now," said Ted Maulucci, CIO of Tridel Corp., a condominium builder based in North York, Ontario, Canada (where the recession was milder and shorter than in other nations).
Tridel recently contracted for new telecommunications services, and is moving to a Multiprotocol Label Switching (MPLS) infrastructure. Price was a consideration, but virtualization was the "tipping point," Maulucci said.
"Given that we have pretty much virtualized and are making the investment in MPLS, the colocation was almost a no-brainer, and it could give us many disaster options that we previously did not have," Maulucci said, adding that collocation is also a sound investment for creating a level of redundancy.
A bank decides against data center colocation
For Tom Gainer, CIO and senior vice president at FirstBank Southwest, a regional bank based in Amarillo, Texas, the price of the ticket ultimately was not worth it. FirstBank explored several colocation options before deciding to build its own data center.
"Colocation for us did not have the ROI that made it a compelling case," Gainer wrote in an email.
The bank was looking to consolidate its operations into a single facility. When Gainer factored in the cost of adding a data center to the construction of the corporate building, plus the efficiencies expected from deploying the latest infrastructure in that center, "the numbers did not add up," he said.
Gainer also had the bank's long-term strategy to consider, he said. FirstBank plans to grow through acquisition, and having control of its data center operations in the event of a quick turnaround time for merging was an important factor in deciding to build its own facility.
And, yes, location was a factor. "Being located as we are in the panhandle of Texas, travel time and accessibility to a colocation site . . . these two factors are a cause for concern," Gainer said.
As for his personal preference, Gainer has run operations using both models, he said. For startup companies where capital is at a premium and the footprint of the actual hardware is small, colocation certainly makes sense.
"In a mature organization, you have to run the numbers, and you need to understand what is best from an overall strategic standpoint for your organization," Gainer said.
The new power player
For colocation providers, demand has remained strong during the past five years, with the exception of 2009, according to Tom Wye, president and CEO of Santa Clara, Calif.-based colocation provider Bay Area Internet Solutions. The company has recently has built out 30,000 square feet of an 85,000-square-foot facility.
Connectivity has become a "commodity item," in Wye's view. Topping the list of his customers' concerns is access to the power densities they require for their computing infrastructure. Ten years ago, an average customer wanted 50 W per square foot. Today, a large customer with a high-density infrastructure is looking for something more like 300 W per square foot.
"What you built 10 years ago versus now is different. A lot of older facilities can't keep up with the demands," Wye said, noting that it's a seller's market for facilities like his.
Customers adding 10 to 20 racks a quarter usually must "carve out a deal" that accounts for expansion during the next two to three years -- a "guaranteed ramp." A very large "wholesale" customer that needs half a megawatt of power is allocated the space required for that amount of power.
"They pay for the critical infrastructure for that half a megawatt, and then pay for the power as they use it," Wye said.
Power, not space, is the currency in collocation, CDW's Guthrie agreed. "People are charging for power. You are going to pay by the amount of power, not by the rack space," he said.
And that currency is variable, Guthrie said. "It's like buying a plane ticket: You can't get the same price every time."
Let us know what you think about the story; email Linda Tucci, Senior News Writer.
Dig Deeper on Information technology outsourcing