Share this item with your network: BACKGROUND IMAGE: iSTOCK/GETTY IMAGES
New tactics for managing lean IT budgets

iSTOCK/GETTY IMAGES
News
Stay informed about the latest enterprise technology news and product updates.
IT budgets still uncertain as CIOs weigh 2010 technology spending
One month into 2010, the IT budgets picture is still ambiguous, with two consultancies offering different outlooks and CIOs juggling between keeping costs low and making necessary upgrades.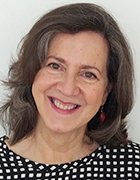 By
On the face of it, 2010 will be even more challenging for Tom Gainer, CIO of First Bank Southwest, a regional bank based in Amarillo, Texas. Gainer's 2010 IT budget is about $150,000 less than last year's. Capital spending is down. A long-planned document imaging project has been shelved until 2011, and so has a server virtualization project.
"These two projects are huge and costly, and right now we can operate just fine without them," Gainer said in an email detailing his 2010 agenda.
As many companies like First Bank are still hunkered down, IT remains in a difficult position in 2010. If the the economy begins to wake up, technology spending will increase—but if the recovery falters there will be flat or reduced IT budgets.
In fact, Gartner Inc. and Forrester Research Inc. see IT budget growth quite differently based on their view of the economic recovery. While the consultancies see opportunities for adding capabilities in 2010 via Web 2.0, virtualization and cloud computing, many of the IT professionals we talked to are focusing mostly on changes that serve to increase productivity and provide for efficiencies via traditional software or hardware upgrades.
For example, Gainer isinvesting. He's improving network security and upgrading several core systems, including the bank's Voice over Internet Protocol (VoIP) and virtual private network. Later this year, the bank will migrate to Windows 7.
"We held off until this year for many reasons, but now it's time to install upgrades. I do not like being more than one release behind on these types of platforms," Gainer said.
Stamford, Conn.-based Gartner, which began 2009 by predicting modest IT budgets increases but quarter by quarter revised its projections downward, this week pronounced 2009 the worst year for IT budgets since it began tracking the numbers in 1999. According to Gartner, IT budgets dropped by 8.1% in 2009, essentially erasing four years of growth in a 12-month swoop.
The outlook for technology spending in 2010 does not appear any rosier. According to most gauges, including TechTarget's recent IT Priorities Survey of 958 IT managers, the majority of CIOs expect IT budgets to be flat or smaller this year. Gartner is predicting a nominal 1.3% uptick.
"CIOs see 2010 as another tough year," said Mark McDonald, group vice president of executive programs at Gartner. Only 6% of Gartner's 1,600 survey respondents expect business to grow in 2010, while four in 10 expect business to contract and 53% describe their businesses as stable.
Getting into position for an economic upturn
However, CIOs from across many industries suggest that amid flat to declining budgets, IT is cautiously positioning organizations for an upturn.
Joseph Marcella is CIO of the city of Las Vegas, where the property and sales tax revenues that support city services, including IT, have declined about 25% during the recession. Three years ago, with the writing of the real estate bust on the wall, Marcella's team Web-enabled many city services and initiated a raft of workflow improvements. In land management, where the staff was cut by 50%, Marcella is putting in a system that ties together the various departments, from building and safety to public works, and automates much of the workflow. The automation helps make up for the people laid off.
"But it also gives us efficiencies," Marcella said. "So when this picks back up, we'll be better poised to do it, with less staff but more effectively."
Troy Lethem, CIO of Capitol Insurance Cos., a property and casualty insurance underwriter based in Middleton, Wis., said revenue is down during this recession, but the company remains profitable. "We've been implementing efficiencies such as a multiyear IT campaign to replace policy administration systems and really cranking down on our expenses, so although business is down, the company has really improved profitability during this time," he said.
There are exceptions to the budget crunch. Ted Maulucci, CIO at Tridel Group of Companies, a privately held condominium builder based in Toronto, said he has seen his 2010 budget go up a whopping 30%. "I don't see it continuing that way. It happens there were a lot of projects and investments that had to be made this year and got approved," Maulucci said. It helps that Canada is in the midst of a real estate boom.
One of Maulucci's big projects is replacing an aging private branch exchange (PBX) with VoIP. Maulucci has leveraged the PBX replacement to address an Achilles' heel -- poor communications among the company's many remote sites. "The remote offices have their own phone lines and Internet connections, but it was hard to make it work well because they can't afford to put in the best stuff," he said. By putting in a Multiprotocol Label Switching network and running VoIP through the main office, Maulucci was able to take the money saved on telephony and plow that into better connections.
Pending tech boom?
"Smart CIOs are balancing the need to cut with the need to upgrade. Sometimes two needs overlap, as with virtualization, for example, which saves money and provides a technical upgrade," said Andrew Bartels, an analyst at Cambridge, Mass.-based Forrester Research.
[Workflow automation] gives us efficiencies, so when this picks back up, we'll be better poised to do it, with less staff but more effectively.

Joseph Marcella, CIO, city of Las Vegas
Bartels said he is not surprised that CIOs, when asked, will say their budgets are flat or down for 2010. "They are coming out of a recession and they want to be cautious," he said. "If you are a CIO you want to see the whites of the eyes of the recovery, so to speak, before you start talking budget increases."
But he added that he also expects CIOs will be given leave to spend over their official budgets. In fact, unless the economy sips back into a recession, which can't be ruled out, Forrester is predicting a "tech boom" in 2010. "We have defined a tech boom as a situation where the tech market grows twice as fast as the economy. If as we expect, the economy grows 3% to 4%, then 6.6% is about double that," Bartels said.
The growth will be fueled more by large enterprises, as opposed to small and medium-sized businesses, according to Bartels, partly because large companies can tap credit markets and capital markets through bonds or commercial paper. For small and midsized businesses that depend on the banks, access to capital has been much more problematic, and they are more likely to keep their wallets shut.
In addition, sectors of the economy that have enjoyed the federal stimulus program, such as health care utilities and the federal government, are more likely to spend on technology than retail, which has been weak, and state and local governments, which are hurting, Bartels said. Services companies and manufacturing are showing signs of coming back, and telecom should do all right in 2010. Financial services are "still a wild card," in his view. Mature IT organizations are more likely to invest for the future in 2010 than shops where basic delivery of IT services and responding to business needs are still concerns.
Upgrades part of technology spending plans
Upgrading and replacing "classic generation technology," such as PCs, servers and licensed software, will be part of the recovery, according to Bartels.
CIOs who are thinking strategically about the future will be investing in "smart computing," Bartels said. So, in platforms, that means service-oriented architecture (SOA), virtualization and cloud computing.
"We've seen a lot of CIOs in the project portfolio, trying to protect things like virtualization, like service-oriented architecture, because they understand if they don't make these infrastructure updates, then they will be caught exposed," he said.
Interest in unified communications platforms to pull email, voice and instant messaging continues to draw investment dollars, as well as video conferencing and collaboration, Bartels said. And CIOs are also looking at software designed to get better results from existing activities, such as contract lifecycle management, financial performance management or IT asset optimization.
Like Forrester, Gartner also sees accelerating interest in "lighter-weight technologies" like virtualization, cloud computing and Web 2.0 platforms. The SOA projects McDonald hears about from CIO clients are of the "quick and dirty variety," leveraging Web-based services. According to McDonald, the trend toward smaller projects with quick returns will continue in 2010, but shift from cost cutting to improving productivity.
Let us know what you think about the story; email Linda Tucci, Senior News Writer.