Share this item with your network: BACKGROUND IMAGE: iSTOCK/GETTY IMAGES
New tactics for managing lean IT budgets

iSTOCK/GETTY IMAGES
News
Stay informed about the latest enterprise technology news and product updates.
The road to agile IT runs through IT services management and PPM
Agile IT can be realized with IT services management best practices and project portfolio management, but IT leaders need to clean house first.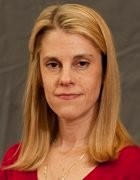 By
IT budgets may be at an all-time low, leading to smaller staffs and delayed business projects, but this lull is a prime time for CIOs to introduce agile IT best practices designed to reduce waste and realize faster IT response times.
Project portfolio management and IT Service Management are two approaches that CIOs are employing either in conjunction or separately to achieve agile IT.
With IT services management, one of the first steps toward better response times is the creation of a service catalog. Users or groups can pick and choose preapproved services through a Web-based interface with minimal interaction with IT.
Before creating a business-facing IT services catalog, the CIO should take stock of utilization rates of the software and hardware in place and transform IT's chargeback model.
Instead of charging business units based on the number of servers or how much support is tied to a particular application, charges need to be translated into business terms such as email service, said Craig Symons, an analyst at Forrester Research Inc. in Cambridge, Mass.
"Ultimately, IT can then sit down with the business and say, 'Here are the services we provide, this is what they cost, and this is what you consume,'" Symons said.
As a service catalog is created, the CIO can also start to see where the organization has redundancies, or if there are high-cost services with low demand that can be outsourced at a lower cost, Symons said.
An overall IT assessment will also boost response time by identifying where IT is spending the majority of its money -- typically on ongoing maintenance and support, said George Spalding, executive vice president of IT management consulting firm Pink Elephant in Rolling Meadow, Ill. "We get asked the same question a lot -- 'I have a $1 million budget for this project and $700,000 of that is just to keep the lights on; the other $300,000 is for business innovation,'" he said.
A key way to flip this breakdown is through IT capacity management. "Sure, [tackling capacity management] will involve re-engineering some processes, but you don't have to run out and buy more equipment that in turn has to be managed," Spalding said. "At the same time, you can look for redundancies in management tools."
Spalding said he has seen large companies with 10 or more monitoring tools. A glut of management tools can cause communication breakdowns and in turn slow down projects and reinforce IT's tendency to work in silos.
CIO Chris Brady has cut through silos at Dealer Services Corp., a Carmel, Ind.-based financer for car dealerships, by gathering all IT-related projects in a single report developed in its Information Builders Inc.'s business intelligence tool. Business and IT teams receive a weekly report listing all projects in the queue.
"There was no management around project timelines from a business point of view," Brady said. "[A business unit] would put in an IT request and wait, thinking that [IT] wasn't responding at all."
Now all business department heads can see just how many requests IT gets and why their five particular requests may not be a top priority among the 2,300 other ones IT is working on at the moment, she said.
Since the dashboard reporting system was introduced, business users are less likely to put in requests for reasons of convenience, such as a request to cut down on the number of steps it takes them to complete a task, she said. They're more likely to make requests from which the business would derive real value.
Another agile IT practice Brady introduced was the use of visualization prototypes. Instead of developing a product prototype for loan officers, for example, the IT team would create a visual representation of how a product would look and how the features would work. The loan officers would sign off on the visual prototype or make changes before a prototype was made. "This has saved us a lot of time developing new products for the business," Brady said.
PPM improves IT productivity at Mentor Graphics
Before Mentor Graphics Corp. brought in Hewlett-Packard Co.'s project and portfolio management tool a few years back, the product divisions at the electronic design automation software maker didn't have much visibility into what other projects were being worked on in their own divisions, never mind companywide. Project leads were tracking work in Excel spreadsheets, sometime in Microsoft Project, and communicating through email.
Along with HP, Mentor Graphics hired Austin, Texas-based systems integrator Results Positive Inc. to build a prototype system with minor tweaks and tunes to fit its environment.
Our responsiveness has improved simply because of the level of confidence [business departments] now have in us.

Mark Kresge, acting director, IT program management office, Mentor Graphics Corp.
"We were up on the new system in about four weeks and could see each of the project's requirements, associated resources and the progress being made on each aspect of a project real-time using dashboards," said Mark Kresge, acting director, IT program management office at Portland, Ore.-based Mentor Graphics.
Once the tool was in the hands of project managers and IT, risks such as going over budget, not meeting a deadline or under- or overstaffing a project could be identified in real time. On the flip side, a few people became overzealous with the workflow features of the tool, potentially slowing projects down. "We had to have a friendly intervention with one group because they started to over-model," Kresge said. "They began to realize that they were spamming all the senior managers and overbuilding with the tool, and that it would become cumbersome to maintain."
Kresge does not have numbers to share as far as how much the tool has boosted response times or saved the company money. PPM has increased businesses confidence in the IT team's ability to deliver a project on time, and if not, communicate effectively why only eight of ten requests made it into the latest project, he said.
"Our responsiveness has improved simply because of the level of confidence [business departments] now have in us," he said. "They no longer try to cram every aspect of a project into a single request fearing that we'll never get to another one of their projects," Kresge said.
The tool has brought order to both IT and business projects, but Kresge is quick to note that a PPM tool does not represent project management as a process. That is something users will still have to be taught, including planning, how to get the right project assumptions, recognizing risks or having a communication plan.
"You will run into users who say, 'Just give me access to the tool and I'll build a schedule,' " he said. "They misunderstand what the tool is meant for and in the end, this will slow projects down."
Let us know what you think about the story; email Christina Torode, Senior News Writer.
Dig Deeper on Enterprise ITIL and ITSM