Share this item with your network: BACKGROUND IMAGE: iSTOCK/GETTY IMAGES
Establishing an effective BYOD security policy

iSTOCK/GETTY IMAGES
News
Stay informed about the latest enterprise technology news and product updates.
CIOs: Align technology and marketing strategy to meet customer needs
CIOs explain how a combined technology and marketing strategy helps companies respond to customers, and why business must serve customers differently.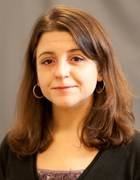 By
Enterprises not currently fostering a combined technology and marketing strategy are at risk of becoming the next Blockbuster, whose customers were left shouting their desires into a void nicely filled by Netflix. (And yes, the latter now is facing a similar situation with Qwikster.)
Blockbuster's hesitancy to step into Web-based sales and services was the go-to example analysts used at the recent Forrester CIO-CMO Forum in Boston to illustrate the importance of IT and marketing working together to bring customers closer to the business. The CIOs and business executives attending the event, however, were the ones who brought the message home.
Technology has caused a fundamental shift in the way customers engage with businesses and consume their products and services, said Glenn Schneider, CIO at Discover Financial Services in Riverwoods, Ill. He aims to address this head-on by forming an alliance with marketing, e-business and other groups within Discover, he said.
"We need to start building an ecosystem, a marketplace. We need to look at how we can converge solutions so that we function much more as an aggregator of services," Schneider said. "People don't want to have to go elsewhere, and we need to make Web services available to create that convenience for the customer."
"Version 1.0" of the technology and marketing strategy alliance began when Discover's IT department was renamed the business technology [BT] department, said Harit Talwar, president of the company's U.S. Cards division.
"It's not IT, it's BT, and that seems very trivial but it isn't," Talwar said. It was a crucial first step that curbed antagonism between the business and IT in the name of "enlightened self-interest," he said. That simple change opened the door to partnerships between departments and leaders like Talwar, Schneider and Vice President for E-Business Mike Boush. Those have allowed Discover to become "customer-obsessed," Talwar added.
"I think people are underestimating what it takes to succeed in this marketplace," Talwar said. "There's not going to be high ground in this economy for long. There are market pressures for [technology and marketing] to work together -- otherwise, we can't deliver more choices and better services to customers."
It's as simple and complex as looking at what a customer does in real life and making it virtual, Boush said. Think about a customer paying a bill, and the information he needs to carry out the task -- the amount due, the balance. Then imagine the customer gathering up the paperwork, the checkbook, the envelope, the stamp.
Of course, online bill paying is so commonplace now as to be passé. It's here where marketing provides the next need for technology to fulfill. In Discover's case, it's the recent soft launch of Money Messenger, an app that lets customers use their cards to do typical cash transactions -- paying the babysitter or reimbursing a friend the $20 you owe him -- through Discover's partnership with PayPal.
Use technology and marketing strategy to understand customers
Before a business can become obsessed with its customers, it must have a clear vision of its customers. For Aetna Inc., the 160-year-old Hartford, Conn.-based insurance giant, that means navigating the shift from health insurance as primarily a business-to-business transaction to health insurance as a transaction in which customers make more and more decisions.
People don't want to have to go elsewhere, and we need to make Web services available to create that convenience for the customer.

Glenn Schneider, CIO, Discover Financial Services
Aetna foresaw that shift four years ago, according to Robert Mead, the company's senior vice president of marketing, product and communications. Discussions were opened with its CEO that led to the formation of a technology and marketing strategy at the core of which was a commitment to putting technology into the hands of customers, he said.
The challenge of bringing useable information directly to consumers meant tackling an infrastructure that Aetna CIO Michael Mathias called "redundant, complex and inflexible." That was 10 years ago. While the process is ongoing, the infrastructure now is "integrate-able, extendable and scalable … built-in, not built on," he said during a presentation at the CIO-CMO Forum. "At the heart of this, SOA was the buzzword; we made it work in a big way."
As a result, Aetna continues to add features to its interactive member website and mobile app. Users can access insurance cards and mobile records; find the costs of plans and surgical procedures; and even query "David," a virtual benefits adviser, about health plans.
David is the direct result of a working technology and marketing strategy at Aetna. Marketing identified a disconnect -- human resources saddling employees with a bulky packet of health insurance information -- that often caused members to avoid picking a plan. What if employees could just hop online, answer a few questions and get quick answers?
"This is another example where Robert [Mead] came to me," Mathias said. "It's about understanding the problem and putting the technology behind it."
For Mead, the branding of the rollout could just as well serve as the slogan for Aetna's IT-marketing relationship: "'Know More. Get Better.' It's the ultimate manifestation of our partnership."
Closing the gap between technology and marketing
No enterprise with a successful IT-marketing partnership got there without someone taking the first step. It sounds obvious enough, but the institutionalized discord between the two departments is enough to make that step feel like a giant leap. Forrester Principal Analyst Jeff Ernst, a former chief marketing officer, said he understands the hesitation.
"What makes it hard is where they're coming from. History is their biggest obstacle," Ernst said. "For years IT has been the department of 'no.' … On the flip side, IT sees marketing as fluff, as not mission-critical." But what needs to be understood is that failing to see the bigger picture could mean the failure of the enterprise. Today, enterprises have to be there with technology at every point in the customer experience. When customers don't find this, they will take their business elsewhere, he said.
"Expectations are super-high; they're shaped by the digital experience customers are having with other companies, and it raises the bar," Ernst said. "If you're not doing the disrupting, you're going to be disrupted."
Discover's Schneider agrees. "For CIOs, if they're not thinking about this or doing it already -- that's a problem," he said.
Let us know what you think about the story; email Karen Goulart, Features Writer.
Dig Deeper on Enterprise application development, DevOps and software agility