News
Stay informed about the latest enterprise technology news and product updates.
Salary Report: Short-tenured middle managers a headache for CIOs
With 70% of senior IT workers telling us they've been with their company for less than five years, CIOs might have a culture problem on their hands.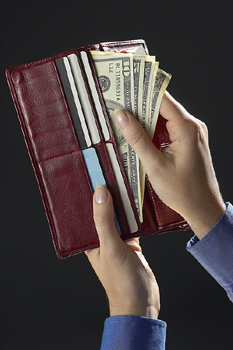 SearchCIO.com Salary Report

Churn is the word with senior-level IT professionals.

In this year's annual SearchCIO.com salary survey, 70% of respondents said they had been with their company for less than five years. And given that respondents were predominantly people in midlevel and senior-level management positions, CIOs have some challenges ahead. Many of their direct reports are very new to their companies.

"It can lead to significant cultural problems," said Bobby Cameron, vice president and principal analyst at Forrester Research Inc. in Cambridge, Mass. "I'm up here in Edmonton, Alberta, right now with a lot of government CIOs who I've been meeting with. They've got people who have been working for them forever because it's a union environment and there isn't much turnover. If they were to bring in a new manager, that person would be seen as an outsider. They wouldn't be trusted. And understanding what the business does and how technology fits into that, that's another piece of credibility that manager has to overcome."

Pete J. Boergermann, associate vice president and MIS technical support manager at Citizens & Northern Bank in Wellsboro, Pa., said, "They've really got to learn the culture of the business, not just the job. They have to take those new ideas they're coming in with and align them to that. If you come in and try to take it in another direction or take another company's culture and try to apply it to this, it doesn't work."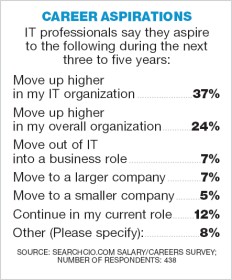 Boergermann said there can be positives and negatives associated with having short-tenured managers working underneath you.
"The negative is you start to build relationships with other departments and business units," he said. "Then someone leaves and all those departments and business units have to start fresh. Depending on the person who comes in, if they're not a people person, then that can significantly impact IT projects with lack of communication."
Boergermann said new people present an opportunity, too. Outsiders usually bring fresh ideas to the organization. Whereas an IT manager who has been in an organization for a long time finds his skills growing stale and his view of problem-solving very biased towards standard procedures within the company.
"You need to start networking with other IT professionals in similar professions in other companies and building relationships outside the company wall to see how others do things," Boergermann said.
Thomas Coleman, chief information and process officer at Sloan Valve Co. in Franklin Park, Ill., said credibility is a big issue for managers with short tenure.
"In the case of Sloan, the average person has been here for 18 years," Coleman said. "When you have a situation like that, you have to have been around for a while before you're credible. IT tends to have more turnover than other departments. You're not taken seriously until you've been here awhile. Five years is just about the time when you're taken seriously, when people know you're going to be loyal to the company."
Coleman said his newest senior staff member has been on the job for four years. He said that person is just starting to get momentum in the company, where people believe he knows the business.
"You can just see it in meetings," Coleman said. "When the person makes suggestions, people are more receptive because they think he understands the business now."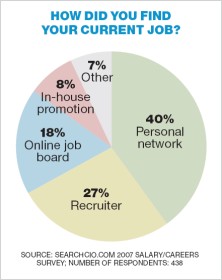 Coleman said having senior staff members with a lot of experience in the company gives him an advantage. They have political clout within the company because they're tied into an informal structure of unwritten relationships and power hierarchies that don't show up in the official reporting structure of the company, he explained.
Boergermann said IT leaders need to make an extra effort to ensure new IT managers are accepted by the rest of the IT organization and the business units.
"I've hired several people and there's a learning curve, where it takes time for them to start building relationships within the team first and then building relationships outside the team," Boergermann said. "Probably the first six months are the most critical. I make it personal. I get to know them. Communication is the key thing. How you introduce that person to the team is important. And introduce that person to the rest of the company. If I'm in a senior communication meeting talking about projects, I'll bring up that person's name. That person is key to making that project work. So people in other departments start to understand what that person's role is."
Let us know what you think about the story; email: Shamus McGillicuddy, News Writer.
Dig Deeper on CIO career development and career paths