News
Stay informed about the latest enterprise technology news and product updates.
A CIO Conversation: MCI's Elizabeth Hackenson
MCI Inc. CIO Elizabeth Hackenson discusses the IT challenges of rebuilding what was once WorldCom.
Two years ago, WorldCom was at the edge of the abyss. CEO Bernard Ebbers and CFO Scott Sullivan allegedly were...
Continue Reading This Article
Enjoy this article as well as all of our content, including E-Guides, news, tips and more.
involved in a scheme to artificially inflate the price of WorldCom common stock by improperly booking expenses (Sullivan pleaded guilty last spring; Ebbers goes to trial next month). In June of 2002, under a $41 billion debt load, the company filed for Chapter 11 bankruptcy -- the largest bankruptcy petition in U.S. history.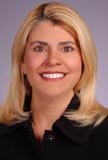 Elizabeth
Hackenson
But this trouble just made many employees determined to prove themselves. Emerging from bankruptcy protection in the spring of 2004, the Ashburn Va.-based company's rebirth as MCI Inc. was thanks in no small part to people like executive vice president and CIO Elizabeth Hackenson and her IT staff, who kept working and kept the faith at a time when the outside world may have lost it.
What has been IT's role in MCI's comeback?
Hackenson: I believe we were a catalyst for the company. We needed to stay focused on our customers internally and externally. It was incredibly important to stay focused on external customers with applications, portals and a service platform for logging into certain functions like billing and re-routing traffic. Internally we reduced costs. Over the last three years, we've automated network management functions and back office application provisioning. On the finance side, we had to sign if the group helped with auditor re-statements and selected an SAP application to consolidate financial systems. It's been good working with SAS, and we appreciate all their help [on the analytics side]. I believe this IT organization was significant in the turnaround.
Didn't you feel a tremendous amount of pressure during that period?
Hackenson: There was pressure, but being focused and having a set of plans to keep all of us on the same track and not diverted was key. We kept pulling folks back in and saying 'These are the facts; let's stay focused.'
What kinds of mistakes did you make?
Hackenson: Probably at times we tried to do too much at once. Two years ago, I looked at the back office and the number of applications in the supply chain. I tried to fix everything at once from billing systems to CRM. A quarter of the way in, I realized we had to pull back a little. Our business partners were going through challenges as well -- they couldn't provide the business knowledge we needed. Finance was focused on re-statements and couldn't get distracted and work with IT on consolidation. They had to stay focused.
Was there ever a point where people thought 'I'm outta here'?
Hackenson: It depends on your personality. I'm a fighter. When it happened, I was angry. The whole company was being painted with a negative brush when it was just a small group of individuals. I remember thinking, 'I'm going to prove them wrong!' It's a great company with tens of thousands of great people who've invested their careers here. They could have easily left and gone somewhere else, but we're fighters who stayed. I know what this company has, and I believe in it.
Did IT innovation suffer when the company was trying to right itself?
Hackenson: That's the most exciting part of story. We leveraged Web services (XML technologies); we leveraged Websphere; we worked with Microsoft to leverage a number of their applications; we purchased Siebel's package for sales force transformation and additional licenses for SAP … basically we tried to stay current with technologies and use them to take the back office plans forward. It helped us, but that's the heritage of the IT organization at MCI. We've always been on the leading edge of technology and we need to be because the IT organization is a significant member of the product team.
So you eat a lot of your own dog food, as Microsoft might say?
Hackenson: I prefer to say we fly our own jets. When marketing has developed a new product idea, we're relying on our engineers to build feature functionality. The way we build stuff on the network is done within our IT organization. We try to be early adopters.
Did you have much interaction with Bernard Ebbers?
Hackenson: I had no interaction with him. I was about four levels down. In fact, I don't believe any previous CIOs reported to the CEO. Michael Capellas [current CEO] moved the CIO to report to him in March of this year. Common sense prompted him to do it – we're a tech company, and so much of MCI is based on IT. As we see the future of our industry, he felt he needed his tech executives reporting right to him. Fred Briggs [president of operations and technology] and I are tightly linked to each other and so are our teams. We provide the applications that run the network he's responsible for. I'm so fortunate to have so many incredible business partners and people who're truly a team. I haven't really been able to say that before.
More on IT leadership
Do you think some good came out of that difficult period?
Hackenson: When you go through some challenging times together, you get a lot closer. Even when the feedback isn't positive, we've learned to put ourselves in each other's shoes and work as a team. We don't play the blame game at all. We're a company of acquisitions and integration at different levels, but for the last two years, we're one company. A lot of positives came from it. I can't get caught up in the negatives – there's so much great stuff going on.
How do you make sure your current work environment is positive and employees are engaged and satisfied?
Hackenson: I think there are two keys. First is communication -- talking to them, and always presenting the facts. I send out weekly headline reports and a monthly e-magazine and try to have roundtable breakfasts. I meet with managers often, and there's a constant flow of information about our company and what we're doing. In the last seven or eight months, we're really seeing the company come together around the feedback, and employees are grateful for the open and honest dialogue.
Second is the ability to experiment with new technologies. Microsoft will come in and have brown bag lunches with our employees and talk about .NET. I might set a strategy and say that we're going to use [a particular technology], but I let the employees execute it. I need them to make those decisions because they're best equipped to know – they're doing it. I'm at the visionary level -- I get them to come forward and tell me how to leverage it. This empowers them. They feel good that they're not being second guessed.
Dig Deeper on Leadership and strategic planning