News
Stay informed about the latest enterprise technology news and product updates.
A CIO Conversation: Bally Total Fitness' Gail Holmberg, part 2
Bally Total Fitness CIO Gail Holmberg shares what qualities she looks for when hiring IT staff and how she's planning to stay competitive in her industry in the second part of a Q&A.
Bally Total Fitness CIO Gail Holmberg oversees a staff of 140 and reports to the CEO. In part 2 of this interview,...
Continue Reading This Article
Enjoy this article as well as all of our content, including E-Guides, news, tips and more.
she discusses what important qualities she looks for when hiring IT staff and how she's planning to stay competitive in her industry. Read part 1 of this CIO Conversation.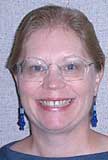 Gail Holmberg
What were your financial priorities when you got to Bally a year and a half ago?
Holmberg: The first thing I did was create a tech steering committed and learn about where requests were coming from. My second area was to analyze skill sets internal to the organization and identify skill gaps that needed to be addressed. I've added more project management, business analysis, QA staff, [as well as] more DBAs and more people with business relationship management skills.
What are the most important qualities of those people that you added?
Holmberg: The most important is an interest in the business and an eagerness to learn about the business.
What do you do to keep Level 5 employees in your organization?
Holmberg: A true Level 5 executive can be challenged and energized by an opportunity to make a difference. The key is to make them feel connected to the business and that they're making a positive contribution. I've never found it difficult to keep those kinds of people satisfied.
I don't think they truly feel valued unless they value the contribution they're making to the business. Good people want opportunities to do a good job and to be seen to do a good job. For IT people, the worst thing is to be bored. Some prefer a business challenge, some a technical challenge, but they want something new to work on.
How can IT investment help benefit your company as a whole?
Holmberg: IT investments are looked at on an individual ROI basis. We need to get a clear list of business initiatives that we need to support, and then we'll work from that.
What are your top technology initiatives?
Holmberg: We rolled out a new contact management system to enable us to automate our lead tracking. That will be a huge help to sales management. We're rolling out the Kronos timekeeping product for productivity improvement over paper time cards and manual intervention.
What's special about the relationship between you and Bally's CEO, Paul Toback?
Holmberg: When Paul came on just over a year and a half ago, I was the first new hire under his new position. I definitely feel a part of his team. He brought me on with a challenge to make IT a more direct contributor to the business. There's no question that he understands that Bally needs technology and technological improvements to be competitive. The challenge is to make the right choices.
How did you carve your niche as the CIO?
Holmberg: The key thing I had to do was to build relationships with the business. IT had always been physically removed from the executives. I concentrated on learning about their parts of the business and where they needed help, while at the same time understanding the IT organization and how it fit.
More on IT leadership
I didn't need to physically move IT, but I needed to add some skills, some in Chicago [Bally's headquarters]. But I believe IT needs to be run as a virtual organization. You don't have to be next to the business, but you have to have a communication flow. I brought in people with those skills, whose job it was to facilitate that kind of communication.
Is the IT culture different in a company with financial issues than an established one like Sears, where you were before Bally?
Holmberg: The biggest difference is just in size. At Sears, IT was 1800 people. At Bally, it's 140. Individuals have to wear multiple hats and fill various roles. You have to structure your organization differently.
The challenge isn't resources -- no one has unlimited resources. The challenge is: What's the best way to use the resources that are available? How do we deliver on the business value?
Dig Deeper on Leadership and strategic planning