News
Stay informed about the latest enterprise technology news and product updates.
A CIO Conversation: Bally Total Fitness' Gail Holmberg
How does Bally Total Fitness CIO Gail Holmberg run geographically dispersed systems? She tells us in the first part of a CIO Conversation.
With hundreds of locations across the world and positioned in a youth-targeted and aggressive market, how does...
Continue Reading This Article
Enjoy this article as well as all of our content, including E-Guides, news, tips and more.
Bally Total Fitness CIO Gail Holmberg run geographically dispersed systems? And what is her strategy to connect to this plugged-in generation? We sat down with Gail and tried to get inside her IT department.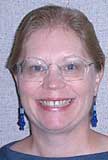 Gail Holmberg
How do you inspire customer loyalty in such a highly competitive market?
Holmberg: It's an evolving area. We started by doing analysis to understand their different needs. From there, we're beginning to develop programs that will meet more specific needs. It's in development.
How do you use IT to help CRM?
Holmberg: Historically, the CRM strategy was all about getting members to renew and it was around reminders and renewal offers. All that was technology driven. We're now going to be moving into a more complex approach where we have content for members, specific offers for current members.
What are your IT governance principles?
Holmberg: I think it's important that IT governance be part of corporate governance. IT governance is critical in order for IT to be a sane place to work. Historically, in organizations without a governance structure, no one has any idea what others are working on. That lack of direction makes it hard to know where decisions are made. It's all about a process to prioritize and about being very clear about what IT will spend its energy on.
Do you have a governance committee?
Holmberg: We have a tech steering committee to evaluate all new major projects. If incremental resources are necessary, they may recommend to the top management committee whether to make the resources available. The group includes the CFO, the chief marketing officer, the controller, the head of operations, the head of CRM, our senior VP of shared services and myself.
How do you manage such a widespread network of locations?
Holmberg: We have franchises in Asia, Mexico and the Bahamas, but they have their own IT systems. My responsibility is for the more than 400 clubs in the U.S. and Canada. We have chosen a fairly centralized approach. All our data is processed centrally and presented to the field using a thin client and Citrix, so we don't have to worry about software delivery.
More on IT leadership
Almost all of our IT technical staff is centralized. We do use outside providers to help with breaks and fixes for individual clubs.
Do you see any new technologies that will offer Bally a lasting advantage?
Holmberg: I think that our future is studying our members and the way they use technology and figuring out how to connect with them the way they use it. Our demographics are fairly young -- 18 to 35. These are heavy technology users, and we need to figure out how to connect with them using the technologies they prefer. That's our challenge: how to stay on top of where those consumer technologies are going.
Are you trying to become more personalized?
Holmberg: We want to get to [the point where] members tell us how they want to communicate with us -- whether by the Web or by telephone or whatever.
Dig Deeper on Leadership and strategic planning