Manage
Learn to apply best practices and optimize your operations.
Off the Cuff With Ogilvy & Mather's CTO

Download this free guide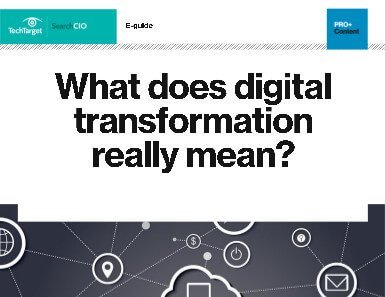 PDF: What does "digital transformation" really mean?
What exactly is digital transformation? You may hear the term often, but everyone seems to have a different definition. See how our experts define digitization, and how you can get started in this free guide.
Yuri Aguiar
AGE: 37
TITLE: Senior partner and CTO
COMPANY: Ogilvy & Mather Worldwide, New York
ANNUAL REVENUE: Roughly $1.5 billion (privately held)
INDUSTRY SECTOR: Advertising
TIME IN JOB: 4 1/2 years
BEST ADVICE EVER RECEIVED: You need to balance family and work life.
FROM WHOM: A former boss
FAVORITE QUOTE: "Unreasonable men get results." -- Benjamin Franklin
FIRST JOB: Fueling tankers on the docks in Bombay
WORST JOB EVER HAD: Data entry operations
IF YOU WEREN'T A CIO, YOU'D BE: A rock 'n' roll musician
WHY YOU WENT INTO TECHNOLOGY: The band didn't make enough money.
BEST CAREER MOVE: Moving from India to the Ogilvy Worldwide offices in 1999
BEST CIO DECISION: Investing resources and time in LDAP [Lightweight Directory Access Protocol] directory services
LAST BUSINESS BOOK YOU'VE READ: Innovating IT by Lior Arussy. It's an excellent book -- well written.
BEST PERSONALITY TRAIT: Jovial
WORST PERSONALITY TRAIT: Impatient
FAVORITE GUILTY PLEASURE: Jamming with the band
GOLF HANDICAP: I've been known to lose the clubs.
TECHNOLOGY YOU COULDN'T LIVE WITHOUT: Cruise control. I always want to tap my foot to the music, so I don't want my foot on the pedal.
Dig Deeper on Small-business IT strategy