Evaluate
Weigh the pros and cons of technologies, products and projects you are considering.
Good Communication: The Do's and Don'ts for Data Analytics
5 lessons from the sports data craze- Improve data analytics with solid communication.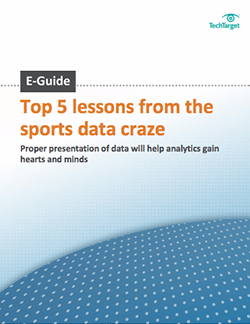 Good Communication: The Do's and Don'ts for Data Analytics
Data analytic programs need to present results in a way that is meaningful and relevant to business decision makers. If your analytics efforts are not delivering, poor communication might be the culprit.

Download this free guide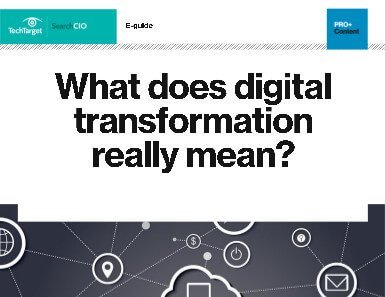 PDF: What does "digital transformation" really mean?
What exactly is digital transformation? You may hear the term often, but everyone seems to have a different definition. See how our experts define digitization, and how you can get started in this free guide.
Cull valuable insights with case studies, interviews, and a list of the right questions to ask yourself about your company's analytics, and how to prevent interference with effective interpretation and communication.
Download this supplemental expert eGuide to find out why analytics initiatives often fall short- despite best intentions, and get ideas for how to prevent it from happening to your company.
Dig Deeper on Leadership and strategic planning