Manage
Learn to apply best practices and optimize your operations.
A Lifetime of Secrets: Securing Intellectual Property a World Away
Manufacturer Lifetime Products guards its intellectual property with a host of high-tech locks and lawsuits. But with its future in China, can it fend off the greatest IP bandits in the world?
Manufacturer Lifetime Products fiercely protects its intellectual property. Now, an expansion into China will prove to be the firm's biggest challenge yet.
Hidden within the blue-collar landscape of an industrial district near Salt Lake City, manufacturer Lifetime Products Inc. churns out basketball hoops, tables and chairs all day long -- except on Sundays, when the factory is closed, as ordered by the company's Mormon owners.

Download this free guide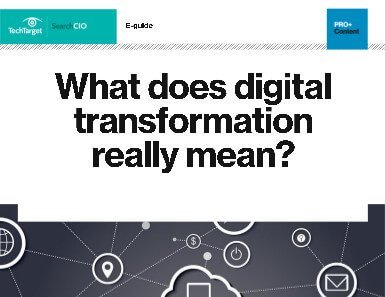 PDF: What does "digital transformation" really mean?
What exactly is digital transformation? You may hear the term often, but everyone seems to have a different definition. See how our experts define digitization, and how you can get started in this free guide.
By submitting your personal information, you agree that TechTarget and its partners may contact you regarding relevant content, products and special offers.
You also agree that your personal information may be transferred and processed in the United States, and that you have read and agree to the Terms of Use and the Privacy Policy.
Outside, it's December, and the temperature dips to 9 degrees when the sun goes down. A night-shift worker on her break squats alone in the cold air, dragging on a cigarette. But it's mostly the snowy Wasatch mountain range rising visibly to the west, along with its highest peak, Mount Nebo, meaning the "Sentinel of God," that makes the entire place feel like a fortress.
Inside, Lifetime is guarding its secrets.
Lifetime's corporate offices, which were used as a military center during World War II, are a maze of narrow corridors and low ceilings. The manufacturing plant is adjacent. It stinks with the sharp smell of fresh paint, the final step of a process that began with a coating of mysterious black dust.
That dust is IP -- intellectual property that, like proprietary manufacturing processes, new product drawings, planned patents and computer-aided designs, helps differentiate the company's products, which are quickly moving toward commoditization. "We have a lot of patents that are protecting us and that we've spent a lot of money enforcing," says Richard Hendrickson, Lifetime's president who started out as a graveyard-shift welder in the late 1980s.
His CIO is John Bowden, a soft-spoken vice president with a track record of making tough IT decisions. Hard choices include the technology that helps create and protect Lifetime's IP. Bowden has built a kind of IT vault that makes it nearly impossible for employees to spirit away data. Slick mobile devices with limited storage capacity and network computers lacking removable disk drives have replaced traditional laptops. All data and applications are kept in a central data center at Lifetime's headquarters and under Bowden's watchful eye.
"We decided early on that security would be a No. 1 issue," Bowden says. "This was in the 1990s, when people weren't really talking a lot about it. By eliminating the peripherals of CDs and floppies, people couldn't take the intellectual property out."
Soon Lifetime's IP security measures will be put to the ultimate test, as the company expands its manufacturing presence in China. Though Lifetime has produced components of its products there since 2002, when it acquired a two-building factory in Xiamen, that operation has now outgrown even a significant expansion to seven buildings. Today, Lifetime plans to buy more nearby land and develop the operation further to meet growing demand for its products.
As its economies of scale continue to increase, Lifetime knows the factory in China can become a strategic arm of the company if it could be run more like the operation in Utah. This means transferring valuable knowledge, such as product development plans and automation techniques as well as servers, so that the facility can run in lockstep with Lifetime in the U.S.
The risk is that while the country is known for cheap manufacturing labor, communist China is also a notorious haven for IP thieves and counterfeiters, some of whom have already flooded the global market with Lifetime product knockoffs.
Beating the Shot Clock
Expanding into China was perhaps the furthest thing from the mind of Barry Mower in 1973, when he started Lifetime (then the American Play World Co.) in his garage in Riverdale, Utah. That year, people from coast to coast were swept up in the sport of basketball, and the National Basketball Association's New York Knicks beat the Los Angeles Lakers to win the championship.
Mower's piece of the action was bringing basketball hoops into fans' homes, or at least their driveways. These residential freestanding hoops would have steel frames, polyethylene bases, backboards with ultraviolet protective ink and, most importantly, specially designed hinges for lowering rims so that youngsters could dunk like the pros. They'd replace the wooden backboards and bent-up rims that dads across America had attached to garages or nearby telephone poles -- hoops that most children couldn't reach even with their best hook shot.
The adjustable hoops were a hit, and sales grew. The company eventually changed its name to Lifetime -- largely for marketing reasons, as in, "products that last a lifetime" -- and moved into a large manufacturing facility in Clearfield, Utah. Today, more than 1,700 people work at Lifetime, helping to produce a million basketball hoops each year -- 65% of the basketball systems sold in the U.S. Annual sales currently approach $500 million. And thanks to manufacturing processes refined over the years, a basketball hoop now emerges from the assembly line every 23 seconds, Bowden says, just beating the NBA's 24-second shot clock.
Today, Lifetime also makes foldable picnic tables, chairs and, most recently, outdoor sheds. The same polyethylene used for the basketball apparatus becomes, for example, durable, lightweight tabletops through Lifetime's patent-protected blow-molding technique.
But blow-molding notwithstanding, these goods are easy to imitate. Table hinges can easily and quickly be reverse engineered. There's nothing exceptionally complicated about a polyethylene tabletop. Since the early 1990s, a host of copycat products have surfaced on the U.S. market; at first, basketball hoops and, later, tables and chairs. Lifetime vigorously defends its patents by suing counterfeiters. Defendants in its lawsuits include Igloo Products Corp., Wen's Phoenix Corp., the HON Co., Correll Inc., NorthPole LLC and its Hong Kong parent, NorthPole Ltd., Alton Industries Inc., and GSC Technology Corp., among others.
Locked-Down Laptops
Bowden arrived at Lifetime in the mid-1990s to find a fast-growing company and an IT department of three unable to manage that growth. (Since then, sales have shot up tenfold, and the IT staff now numbers 20.) Bowden's first order of business was thus to standardize on Microsoft software and Hewlett-Packard hardware to bring some stability and consistency to the IT architecture. He was an early adopter of the centralized computing model -- a throwback to mainframes and dumb terminals -- at a time when most companies were extolling the advantages of distributed computing. "We did it initially to lower costs," says Bowden. "But now it's become more strategic."
With this centralized model, Bowden rolled out network computers and mobile devices that tapped into a data center inside Lifetime's headquarters. The architecture was a powerful tool for managing user behavior. Employees couldn't load rogue software to use at the office. No Quicken to manage their personal finances or media tools to watch CNN videos. Any IP they created immediately was stored in the data center and became the property of Lifetime. Even powerful computer-aided design (CAD) used by engineers and capable of running applications had disabled USB ports.
And when it came to the Internet, the setup allowed Lifetime to restrict what it let in as well as what it let out. Like a sentry, a server outside the firewall provides the Internet access and oversees sessions. Employees can access the Web only with permission from their managers, in most cases for discrete sessions of limited duration. No user can download programs or use Java and ActiveX scripts. And no one has access to Lifetime's systems, not even customers like Wal-Mart Stores Inc. Lifetime pushes out data into Wal-Mart's supply chain application, but the world's largest retailer doesn't get to peek in.
E-mail is protected as well. Bowden has deployed a Microsoft product called Rights Management Services (RMS) that resides in Outlook. When Lifetime employees send e-mail, they use RMS to control what the recipient can do with it. For instance, RMS can prevent the recipient from printing, forwarding or copying and pasting the message. "The only way to do it is to take the monitor and put it on a copy machine," Bowden says.
Taking IP security even further, Lifetime has been working on a product lifecycle management (PLM) system to control the flow of information. The system tracks and manages everything from a product's design to distribution. "There are controls built into the PLM, such as who has access and when things can be sent," Bowden says. "The software has been a bit unwieldy and requires discipline to implement, which is also the hard part."
But the real hurdle Bowden has faced in making tough IP security decisions is the culture of suspicion that the lockdown has created in the workplace. More than half of Lifetime's employees are affected by the security controls, and their perception is that the company doesn't trust them. If left unchecked, mounting employee resentment can end up hurting productivity and lead to high turnover. "It's something that has to be worked through every day," Bowden says. "Where do you think most of my gray hair came from?"
The key to overcoming employee dissent is executive endorsement. Executives must articulate to employees that these controls protect the company's IP, which in turn keeps the business healthy and people employed. Top executives must also show their support by not having personal computers themselves. "It was tough to swallow at first," Hendrickson admits. "But today, after talking to friends in other industries, I feel unbelievably secure."
The Chinese Connection
Still, all the controls and locked-down IP couldn't preclude knockoffs.
It was the late 1990s when Lifetime got some disturbing news: A Taiwanese manufacturer was illegally copying Lifetime's tables. And so the company sent a team to investigate, marking its maiden voyage across the Pacific Ocean. Lifetime also learned that manufacturers across the way in China were copying its products, so it sent representatives there as well. (Lifetime eventually worked out an agreement with the manufacturer in Taiwan and now does business with the company.)
While in China, Lifetime saw the opportunity that so many other manufacturers have also embraced: manufacturing prowess and cheap labor. So it negotiated contracts with some factories for parts, such as hinges. But it decided not to source entire products there because of the risk that the factories would make knockoffs in their off-hours.
Bryon Brown, international department head who began making trips to China in 1999, quickly assessed the region's lack of IP protection. "If you give them an item, they'll copy it in a week," he says. "You have to be very careful with the intellectual property you share with other companies." While many of the counterfeit goods were sold in local markets, distribution was expanding outward at a measured pace. Lifetime started working with attorneys in Hong Kong to develop protective measures for its IP.
Legal action proved to be effective in some areas and less than effective in others, Brown says. Manufacturers in China that are ordered to stop infringing on a patent often simply start operating under a new name. Investigating illegal manufacturers could be dangerous too. "Most of the time, you couldn't get into these factories that are making our [knockoff] products. If I tried to force my way in, that would be a bad deal for me," Brown says. However, Lifetime could pursue legal action if knockoffs found their way into the U.S. market by going after the U.S. distributor or retailer for patent infringement. But most major U.S. distributors, such as Wal-Mart, won't touch knockoffs.
Lifetime did pursue legal measures against one Chinese manufacturer that it discovered was apparently copying its picnic-table design, but to no satisfaction. The case dragged on. Finally, to put an end to it, Lifetime bought the company in 2002. The two-building Xiamen factory, now the linchpin of Lifetime's China strategy, did have some attractive features, such as an innovative managerial staff led by a Korean named Kenneth Baik. "They were trying to design around our patents, not just blatantly copy them, and to bring their own innovation into the category," Hendrickson says, though he adds that Lifetime believed the manufacturer's "innovations" still infringed on Lifetime patents.
The China purchase would let Lifetime keep better tabs on the factory's inventory, raw materials, product quality and operations and also reduce the chance that the factory could dabble in the black market on the side. Third-party suppliers, by contrast, are known to subcontract with a U.S. company during the day and then operate at night on the sly for someone else, says Hendrickson. Brown has made 40 trips to China in the past seven years, often checking up on the Xiamen factory (which runs 24 hours a day, except on Sundays) to ensure quality control, and he now plans to relocate there.
Thus the factory came to produce Lifetime chairs, tables and basic models of basketball hoops for markets around the world, including Australia, France and Mexico. It helped Lifetime lower costs. And it grew to handle 30% of Lifetime's business.
In IP, We Trust
Shortly after the acquisition, Lifetime gave Xiamen executives network computers and mobile devices to tap into Lifetime's data center via private T1 lines. Bowden worked with Sprint to set up these lines for secure data transfers to circumvent China's strict anti-encryption laws. This meant the Xiamen factory could receive orders, basic product designs and other information needed to manufacture and sell products.
Yet the quandary of how much IP to share with the Xiamen factory continued to cast a shadow over Lifetime's relationships with its Far East staff. For the first four years, Lifetime didn't share much and kept most of its IP inside its data center in Utah.
Duane Koford, network administrator at Lifetime, recalls instances in which Xiamen executives were given access to certain kinds of information but denied access to others. "I had to communicate to them that there are ways to keep security and to grant access, and that granted access was not the same as elevated privileges," Koford says. Were they upset? "A little bit."
As the Xiamen factory grew, Lifetime executives realized that more IP needed to be available to their colleagues in China. Xiamen engineers could help with research and development; workers could leverage Lifetime's manufacturing techniques; and products could get to market faster. The Xiamen factory was becoming an integral part of Lifetime's operations. And so Lifetime reversed course and now plans to put servers inside the factory. The data on these boxes will mirror much of the information inside the servers in Utah and allow the factory to replace PCs that can't connect to the network with network computers that can.
These tasks will fall largely on the shoulders of the Xiamen factory's lone IT employee, Cai Zhiyong, known affectionately by his U.S. colleagues as "Dragon." Much like Lifetime in Utah when Bowden arrived, the Xiamen factory will face similar change management challenges. "We need to educate our people to make them understand that the company's IT appliances are the property of the company and, specifically, to be used for work," says Cai, speaking through a state-of-the-art videoconferencing system that links Xiamen with Clearfield.
But there's still much hand-wringing over the sharing of IP. "I guarantee it will be leaked out," Brown says. "Tomorrow, one of our better workers out on the blow-mold machine or in the dye or tooling shop will get recruited by another factory. That happens every day in China. If a factory is doing real well and has special techniques, money will steal workers away."
At Lifetime, one sore spot among Xiamen employees is that the factory has to shut down on Sundays per the company-wide mandate. This reduces their work hours, increasing the chance that they may defect to a competitor that offers more hours--and take Lifetime's IP with them. It also poses customer relationship challenges. "Customers want to know why they can't get products at [certain] times," Baik says.
Yet one strike against counterfeiters is that Lifetime's major retailers won't be easily wooed by copycats because of electronic supply chain tie-ins. As a Wal-Mart supplier, for instance, Lifetime plans to be involved in Wal-Mart's massive radio frequency identification (RFID) project. Lifetime's enterprise resource planning system also works with Wal-Mart's Web-based supplier systems. "A lot of [manufacturers] in China are extremely good at copying and providing a low price, but they don't understand logistics and the supply chain," Bowden says.
That's why Hendrickson is such an IT advocate. The president of Lifetime sees technology as a great enabler of his company's business. Systems such as PLM and CAD help create vital IP that drives sales. But technology must also be a protector. Hence the need for locked-down computers, RMS, centralized servers to safeguard IP, and even RFID, to secure customer relationships. Such IT will help protect Lifetime's IP even in China -- or at least ward off IP theft for a while. And this means more sales going to Lifetime's coffers than to a counterfeiter's. "Digital rights management, locked-down laptops, data centralized on a server. All those things add to safeguarding intellectual property," Bowden says.
"If you don't understand your needs and line up technology with those needs, then [technology] becomes an anchor instead of a buoyancy device," Hendrickson says. "But when technology is properly aligned, it's powerful."
Tom Kaneshige was a senior features editor at CIO Decisions. To comment on this story, email editor@ciodecisions.com.
Dig Deeper on Small-business infrastructure and operations