Share this item with your network:
The future of IoT: New priorities and paradigms

iSTOCK/GETTY IMAGES
Manage
Learn to apply best practices and optimize your operations.
Whirlpool CIO: The future of IoT demands a new IT paradigm
Whirlpool CIO Mike Heim is using cutting-edge tech to reinvent the lowly laundromat, but first he had to reinvent how his IT team worked. Welcome to the future of IoT.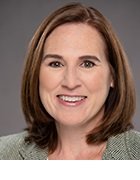 By
The corner laundromat isn't the typical place for high-tech innovation.
But don't tell that to Whirlpool CIO Mike Heim. When he looks at a laundromat, he sees Clothespin, a trademarked technology that connects commercial laundry machines through wireless cloud communications to smartphones and laundry equipment service providers.
The Clothespin technology, developed by Heim and a cross-functional team of IT and business experts, also includes a mobile commerce solution (Qkr!) and a merchant account system (Simplify Commerce) from MasterCard.
Among other functions, Clothespin allows people to use their smartphones to remotely check for available washers and dryers, pay with MasterCard or Visa rather than coins, add cycles remotely and receive notification when laundry cycles are done.
On the operator side, Clothespin enables equipment service providers to remotely change prices based on demand, time of day and other market factors; track machine utilization; identify machines requiring maintenance; and provide users with promotions and loyalty programs.
Developed in a five-day sprint last June, the project had Heim's tech people moving between e-payment processing and IT security and mobile app development and working with a variety of business functions and vendors.
"It required us as an IT function to partner differently," he said. Welcome to the Internet of Things in the enterprise.
Future of IoT is about virtualizing the physical world
Heim's experience in delivering Clothespin illustrates what CIOs everywhere, in nearly every industry, will take on as organizations seek to capitalize on the Internet of Things, say industry experts. The Internet of Things, or IoT, is the next step in connectivity evolution. It brings people, machines, data and organizations together in a large ecosystem -- as the Whirlpool example shows. Indeed, the future of IoT goes beyond machine-to-machine communication, one of the early steps in this continuum, where two or more devices were connected and/or tied to a back-end system via a purpose-built application but not integrated into an ecosystem beyond that.
"The Internet of Things is essentially this move to virtualizing the physical world; for businesses, it has an immense amount of potential for impact and disruption," said Brian Partridge, vice president of research and consulting at 451 Research.
CIOs and their IT teams play significant roles in enabling IoT. At the very least, they will provide and support the burgeoning equipment (from sensors to analytics systems) that makes up IoT. However, successful CIOs must provide more than that infrastructure to help their organizations capitalize on this new environment, Partridge said. Just as IoT is reshaping connections everywhere, IoT is reshaping enterprise IT, requiring technologists to be more visionary, more collaborative and more business-minded than ever before.
"CIOs have been focused on providing tools. [The future of IoT] is potentially about reinventing the business, so CIOs need to work at a different level," Partridge said.
Seth Robinson, vice president of research and market intelligence for the nonprofit IT trade association CompTIA, agreed that imagination trumps technology smarts in staking a claim in IoT. "Being innovative and trying to figure out the use cases is one of the big challenges of IoT," he said.
IoT's smorgasbord of tools, call for IT partnerships
IoT has certainly gotten the attention of most IT organizations. Partridge pointed to research from his firm that shows that among the North American and European IT decision makers surveyed, 71% said they are planning for IoT. But only 8% said they're using IoT technology.
What's ahead, though, is staggering. According to a 2013 Wikibon report, global investment in the industrial Internet of Things will reach $500 billion by 2020, a 2,400% increase from the $20 billion spent in 2012. And an Accenture report forecasts that the industrial IoT will lift real GDP by $10.6 trillion by 2030 in 20 of the world's top economies.
For many organizations across various industries, the future of IoT is now. Insurance companies that track drivers' activities to make underwriting decisions are using the Internet of Things. So are medical device companies that design their products to feed data back to healthcare providers. Industrial companies that use wireless technologies, sensors and data streams to monitor their assembly lines or field-based equipment also are capitalizing on IoT.
Moreover, even organizations that aren't engaged in IoT-related projects yet are likely to have pieces of the enabling infrastructure in place. That's because IoT is not a single system or platform but a combination of many technologies, from sensors that collect data at various points in a process, to the analytics systems turning data into actionable information, to the network that carries all that data.
"From my perspective, every CIO needs to be thinking about this, at least at the planning and experimentation stage," Partridge said. "CIOs need to be thinking about this technology and they need to think about it in the broadest context: What are the business results we can drive with IoT?"
Future of IoT includes tech-savvy business execs
Jonathan Reichental, CIO for the City of Palo Alto, Calif., sees plenty of IoT-fueled opportunities ahead. Cities provide a rich platform for the Internet of Things, he said, noting a city's technology infrastructure can touch, and therefore impact, numerous areas, from transportation and facilities to health and education.
"A city is an amazing collection of infrastructure, people, data and problems to solve," Reichental said.
Traffic congestion is one area where IoT can, and will, make a difference. He pointed to the development of smart meters providing data via the cloud to inform drivers via smartphones (and possibly via smart cars eventually) of available parking spaces.
"If a third of the people sitting in traffic in a city are looking for parking and we can reduce that, then we solved a problem," he said.
IoT-enabled innovations like this "could redefine what it means to be a government," he said. "Every vertical in the city has an opportunity to connect to other infrastructure, to computers, people and data to run more efficiently."
Reichental predicts the pervasiveness of technology enabled by the IoT will also bring fundamental changes to the C-suite. "Up until a few years ago, if a CIO … was lucky enough to be invited to the C-suite table to be an equal partner, that person had to really come up to speed on business," Reichental said. "Fast forward to 2015. The COO, the CFO, the others in the C-suite … all have to get technical skills to be at the table. They all have to be technologists."
This is not, under any circumstances, a one-man job, Partridge and other thought leaders said.
CIOs need to partner with others in the C-suite to formulate an IoT vision and strategy, and they also need to work across the organization's functional areas to understand where there's potential and how that potential can be turned into results.
"That's well beyond the IT realm; it's not just about skills and hardware," Partridge underscored.
That said, CIOs must still ensure they have the technology infrastructure in place to handle an organization's evolution into the Internet of Things, analysts said. CompTIA's Robinson said he sees four key areas CIOs and their tech teams need to address moving forward:
Hardware: all the sensors, devices, networks;
Software: to connect the hardware and perform analytics;
Yet-to-be-determined rules and regulations: "Just like the Internet needs certain protocols, IoT will need certain standards, too," Robinson said; and
Services: Vendors will emerge to provide help to companies that either can't or won't take on IoT capabilities on their own, Robinson said.
But to capitalize on IoT, CIOs need to think about transformation, he added. They need to look out five, 10, even 20 years down the road and figure out what the business will need; what new markets it can enter; and what products, offers or values the organization can make that it couldn't before.
"That creation and innovation is going to be really key," Robinson said. "Cloud and mobility really ushered in a new era of IT and ushered in other new areas, including the IoT. All these things have promised to change the world, and there's a little bit of truth behind that. But it will take some time to realize all that potential."
CIO role in IoT: Prescription
Is the CIO's role in capitalizing on the IoT wholly different from what CIOs have been doing? Accenture consultant Allan Alter says no. CIOs have long experimented with emerging technologies, formulating ways to bring them into the organization. But IoT magnifies the need for these responsibilities.
"There are certain classic roles that CIOs have done for a long time, and they still apply here. They're explorers of new technologies. They have to be involved in exploring the potentials. They have to understand the economics. They have to understand what their competitors are doing," said Alter, a senior research fellow at the Accenture Institute for High Performance with a research focus on IT strategy.
He added: "They have to think about opportunities with this technology: What do customers want? How does IoT address needs and opportunities? What internal efficiencies will be possible?"
"It's going to be a team of key players doing this," he said. "The CIO is going to be very important, but they're not going to be alone."
About the author:
Mary K. Pratt, a freelance writer based in Massachusetts, writes frequently about business management and information technology. She can be reached at [email protected].
Next Steps
Read more on the future of IoT:
Harvey Koeppel offers 10 ways CIOs can prep for the IoT
IDC's Vernon Turner advises CIOs on how to handle IoT data
Why the Apple car is an IoT learning tool for CIOs
Privacy a concern when developing IoT-connected devices
Dig Deeper on Internet of things (IoT) for business