Share this item with your network: BACKGROUND IMAGE: iSTOCK/GETTY IMAGES
How to make your data center more energy efficient

iSTOCK/GETTY IMAGES
Manage
Learn to apply best practices and optimize your operations.
Virtualization: Panacea and Pandora's Box
The benefits gained through virtualization can be moot without an effective management strategy.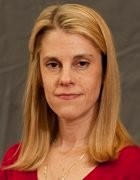 By
The Transformative powers of virtualization on the business and IT are as endless as the management complexities introduced by virtualization.
With virtualization, enterprises invite not only agility, lean operations, disaster recovery and business continuity, but also a management quagmire of policies, best practices documentation and tool sets that are a cycle behind the speed at which virtual environments are created.
At last count, Vertex Pharmaceuticals Inc. had 220 Vmware ESX sockets in place, with 110 hosts across three data center sites—actually, make that 252 sockets. As we spoke, Chris Pray, senior engineer of Vertex's global information systems group, received an order from the business for another 16 hosts. That's just virtual machine hosts, never mind virtual machines needed to keep up with the hundreds of terabytes of scientific information being moved from site to site.
"It's always a catch-up game as far as policies and procedures [for managing a virtual environment]," Pray said. "With virtualization, policies and procedures grow organically as you grow, and that's true here and at other companies I've worked at."
Independent Bank out of Ionia, Mich., has a mix of about 500 virtual and physical servers and expects to be 80% virtualized (both servers and desktops) by the end of 2011, but "what we really want is 90% virtualization," said CIO Pete Graves, adding that his team is approaching "that line of what's reasonable and not." "You have to manage the speed by which this can grow, and draw the line for what can and what should be virtualized," he said.
As a result, Graves' virtualization management strategy is in a constant state of flux. "You never really get there," he said."You're always improving on it and then having to shift gears and go in a different direction."
Speed of deployment is one management aspect to tackle, but equally tricky is visibility. How do you manage virtual machines and resources that you cannot see?
Tricks of the trade
Vertex's data center group has outgrown the management tools developed by the major hypervisor vendors, turning instead to best-ofbreed virtualization and data center management tools.
One is Akorri Inc.'s BalancePoint for resource capacity for monitoring the resource capacity of both physical and virtual machines. Another is GroundWork's open source network monitoring software, or what Pray calls the "monitor of all monitors."
The open source tool centralizes the information gathered in other monitoring systems, such as SolarWinds' Orion product for networks, VMware's vSphere and Red Hat's Satellite Server, on a single pane of glass for Vertex's application developers and members of the data center team. The company's most recent purchase was VKernel Corp.'s capacity management suite to answer the questions, "What can we put next on a given VM and what is it going to do to my resources?" It allows Pray's team to right-size the virtual environment, which is a task often overlooked and one that will cost you if you over-allocate.
The VKernel tool adjusts virtual machine resources such as CPU, memory, disk and network as needed. "You need a tool that right-sizes existing VMs that are over-provisioned so you can avoid resource overkill," Pray said. "The job of the tool is to make [the environment] lean, to do the job with just the resources required. That's really the whole objective of virtualization." Enterprises don't have to go the best-of-breed route. Systems management vendors IBM, HP, CA and BMC have support for multiple hypervisors, and have integration with back-end systems down, said Chris Wolf, an analyst at Stamford, Conn.-based consultancy Gartner Inc. Both are important factors for futureproofing your virtualization environment for private and public cloud service automation.
"Provisioning a VM is the easy part," Wolf said. "The secret sauce is the back-end integration and workflows with accounting systems, compute systems if something goes wrong [and] approval workflows for provisioning requests. You may have to re-architect [the management applications] a bit, but [the systems management] vendors will be around a long time to support you."
For Independent Bank, which operates in multiple virtualization environments and uses Citrix and VMware hypervisors and Citrix technology to virtualize desktops, it is time to invest in an overarching management tool. Ben Kohn, senior systems architect at the bank, is testing Microsoft System Center Virtual Machine Manager, or VMM (the next major release promises support for Citrix XenServer, and already supports VMware ESX).
If VMM supports XenServer, "it will be a pretty big help in terms of flattening management so our staff can manage the environment independent of the underlying hypervisors," he said.
Avoiding Pandora's Box
Know your requirements up front so that the multiple vendors you end up working with understand the tasks they need to perform and how they will work with other vendors. A new virtualization environment entails managing the culture within your own IT shop and that of multiple vendors, from the testing and deployment project phases to ongoing support, Graves said.
"Have a really good statement of work, because if you don't, you end up with a lot of scope creep and questions of who was responsible for what," said Graves, noting that Independent Bank worked with several vendors to engineer Vmware Site Recovery Manager and its Citrix desktop virtualization environment. "When you're dealing with multiple vendors, there's just a lot of room for things to go wrong."
And educate business units that there is a cost tied to deploying virtual machines. Units may not be aware that every time a new virtual machine is introduced, there is a license, a fractional hardware cost and a lifecycle management cost tied to that VM. "Most people forget about all of those traditional costs when a new VM is being added to existing hardware, and they don't know about other hidden costs," Graves said.
Naming conventions may seem small in the scheme of virtualization management, but it was the first order of business for Vertex's Pray. The company has three different types of storage arrays that were referred to differently by team members and named differently in monitoring tools such as the VMware vSphere console.
"You need one naming convention for data storage or you can't answer where storage is, what storage array it's on, what type of disks is on that storage array, and are they Fibre Channel or SATA, to figure out what kind of protocol is being used to present the storage to the ESX host," Pray said.
This leads to another management problem: skill sets, or a lack thereof, in terms of understanding how all the pieces of a virtualization environment work together. Pray has been trying to staff his virtualization team for a year now and has found that candidates might understand VMware, but not how that technology ties into networking, storage, backups and operating systems.
Mark Bowker, an analyst at Enterprise Strategy Group Inc. in Milford, Mass., recommends tackling the skill sets of your staff by flattening the team that will work on virtualization projects and establishing the different groups that need to be involved: security, server, storage and networking.
"Once you've done an organizational alignment, you can start modernizing skill sets and make management strategy decisions more confidently," he said.
Gartner's Wolf has a long checklist of management policies needed ensure that the benefits gained from virtualization are not wiped out due to bad management:
Capacity management to understand how data will be collected.
Lifecycle management so that VMs are not provisioned and then kept online forever.
Application diagnostics and troubleshooting before a VM is rolled into production.
But equally important is the need to budget for management tools up front.
"If you go to the CFO six months after requesting capital for a multimillion virtualization project and say, 'I don't know what capacity I have. We're running out of space on clusters and I don't know how to handle it. I need more capital to purchase these tools,' that puts you in a precarious position," Wolf said.
And remember that virtualized environments are not static. VMs move around and they may move to a third-party environment. So, should you choose to move them to the cloud, a tool set should track not only where VMs are in your own environment, but also their whereabouts, the data that is on them and the resources or other systems tied to them.
---
About the Author
Christina Torode is news director for SearchCIO.com. Write to her at ctorode@techtarget.com.
Dig Deeper on Enterprise systems management