Share this item with your network: BACKGROUND IMAGE: iSTOCK/GETTY IMAGES
The economics of cloud computing

FotolEdhar - Fotolia
Get started
Bring yourself up to speed with our introductory content.
Up close and personal with the chief data officer
Who is the chief data officer, really? Four CDOs describe their first 90 days, their primary objectives and their biggest mistakes at a recent symposium.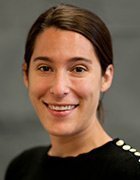 By
Chief data officers are having a moment, judging from the spate of stories about them cropping up in mainstream and industry publications. Why all the buzz? According to Gartner Inc., there are only about 100 CDOs around the world, a tiny cohort compared to other C-suite positions, including CIOs. The role, however, is growing rapidly, doubling in size from 2012 to 2013, with highly regulated industries such as banking, government and insurance leading the charge.
But what does the CDO role actually entail, who's doing it, is it long for the C-suite and how, for Pete's sake, do CDOs differ from CIOs? Last we heard, the "I" in CIO stood for information.
For answers, SearchCIO went to the source -- a distinguished panel of CDOs at the recent MIT Chief Data Officer and Information Quality Symposium, where the discussion ranged from job function to reporting structure to missteps. One of the biggest lessons learned by these CDOs in getting their teams off the ground? They needed to spend more time with IT.
What does the CDO do?
TD Ameritrade's CDO Derek Strauss summed up the role in two words: data czar. His description, however, suggested that the data czar is also something of a data shepherd at most companies. For TD Ameritrade, the CDO needed to be "someone who could pick up all of these different, festering issues people have been complaining about for a long time, bring it all together and take it forward," said Strauss, who also acted as panel moderator.
Of the panelists, four out of five took on the position after the financial crisis, suggesting the CDO role tends to materialize after some fateful miscommunication in how data can, should and needs to be used. Indeed, the panelists in general described their mission as overseeing data governance, data management and data stewardship across the enterprise, acting as a bridge between business and technology.
Strauss described his position, for example, as being composed of four pillars, two of which represent the business: data governance and demand management for data and analytics; and enterprise analytics and data science. The two remaining pillars -- data architecture and data asset development -- represent IT.
"It's end-to-end -- it's business and IT -- bringing it all together," Strauss said. "That was the center-of-excellence kind of approach we took."
When it comes to org charts, to each his own
The chief data officer role, however, is not one-size fits all, but varies from industry to industry and company to company, which can influence the reporting structure. Brian Baczyk, CDO at the investment management company Conning & Co., reports to the chief risk officer. Conning's investment services focus on the regulated insurance industry. Baczyk's team is in charge of building an enterprise data governance strategy and identifying data owners, but they also act as a client's third-party administrator for regulatory filings, he said.
Another approach comes out of EMC Corp. John Smits is the storage provider's CDO for the global sales and business operations team. As the youngest CDO on the panel -- having served just 24 days at the time -- Smits reports to the vice president of sales strategy and analytics. "Part of what I'm challenged to do is to find all of that information that sits within isolated repositories and put it into the hands of reps and service leads so they can act upon it," Smits said.
The 90 days: Show some value
During his 90 days, TD Ameritrade's Strauss embedded himself in the business to find out what data and analytics pain points existed, he said. His listening tour included meetings with managing directors and employees on the front lines. Once he identified the top three "red-hot button opportunities," he returned to the managing directors to get their buy in on his findings and establish a working council, which helped prioritize what pain point to solve . The working council cut across the enterprise and established a place where members "would be the owners of the initiative," he said.
"[For] the 90 days, it was all about answering the question why," Strauss said. "If you don't have a good answer to the question why, you've got a real problem from the word go."
Micheline Casey, CDO at the Federal Reserve Board, was hired in 2013 and has a similar story (though she wasn't there to tell it herself). "As a result of the financial crisis, the board saw an exponential growth from the amount of data and the complexity of data that needed to be governed and managed," said Peta-Gay Tessy, lead information architect for the Office of the Chief Data Officer at the Fed and Casey's stand in.
During Casey's 90 days, "she spent most of that time engaging the stakeholders across the board to understand the culture of the board, understand their pain points with data, understand the data landscape -- to really figure out what kind of organization she needed to put in place to support that [board]," Tessy said. Not exactly an easy task, since Casey, who reports to the COO, aimed to create ways of governing and managing data that matched the more agile style of the business.
Baczyk, who was hired in the fall of 2012, also spent his 90 days getting the lay of the . "The CEO came up to me and said, 'OK, you're not an employee; you're a consultant. I just hired you. Tell me what's going on here.'"
Describing Baczyk's position as "consultant" gave him freedom "to talk to everybody from corporate finance to the heads of our two other businesses, including asset management," he said.
The road ahead: Push the envelope
After his 90 days, TD Ameritrade's Strauss set out to define the scope of the CDO position and craft a for developing the company's data and analytics capabilities. "We realized pretty quickly that [at the time] we only had one arrow in our quiver, and that one arrow was the enterprise data warehouse," he said. The technology automatically became the default for data, analytics and integration. Strauss wanted to expand that thinking and began searching for and exploring components that could tackle big data, master data management and data virtualization. "By no means were we saying, 'we don't need no stinkin' warehouse,' because we definitely needed one. But it was one component in the total set of capabilities."
At the Federal Reserve Board, Casey established a governance council comprised of "stakeholders from across the board" and "key liaisons from other areas around the Federal Reserve System," Tessy said. The council identifies governance priorities, and then smaller working groups figure out how to address the priorities. The governance council, for example, wants to a data stewardship program. But "when you don't know what data assets you have, it's really hard to assign data accountability for it," Tessy said. Casey's team is trying to correct that by putting together an enterprise data inventory, she said.
Make more time for IT
If Strauss could go back and do it all over again, he'd make more time for IT. Strauss said next time he would help IT "connect the dots" and he'd provide more transparency about what "changed behaviors" needed to take place so that the CDO's vision can be smoothly implemented.
"I guess I assumed that most [of the IT organization] would pick it up. Didn't happen," he said. "That caused a lot of delays and a lot of heated debates." Strauss, for one, measures success of his office by adoption. "Frankly, we're running a little behind in that . [But], we're through a lot of that now," he added. "We're tee'd up and ready to move in lock-step with our IT partners."
Baczyk seconded Strauss' words of wisdom. "Work with IT -- get them on your side," he said. Like Strauss, Baczyk's insight comes from experience. With his deep IT background, Baczyk saw some of Conning's infrastructure "was just dated and needed some refreshing," he said. But much of it was also homegrown, and his observations created an almost emotional tension between IT and the CDO's team. "There was a lot of, 'I've worked on this for the last 10 years; you're not telling me that this is not going to survive the next 10,'" Baczyk said. He advised CDOs be sensitive to the shift IT likely has to undergo.
Let us know what you think of the story; email Nicole Laskowski, senior news writer, or find her on Twitter @TT_Nicole.