Share this item with your network: BACKGROUND IMAGE: iSTOCK/GETTY IMAGES
Disaster recovery ascends to the cloud

iSTOCK/GETTY IMAGES
Manage
Learn to apply best practices and optimize your operations.
Turning paper-and-pencil processes into digital assets triples growth
An IT leader makes technology a core competency and drives revenue by turning handwritten products into digital assets.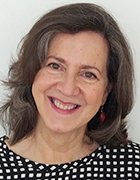 By
Business process improvement has dropped precipitously on the CIO agenda, according to Gartner Inc., from No. 1 on the list between 2008 and 2010 to No. 13 in 2012. Don't tell that to PDRI's Michael Meyrowitz, who helped turn his firm's core business -- in-person and on-paper employee assessments developed by industrial organizational psychologists -- into digital assets.
Recruited five years ago to head up technology and information services at Arlington, Va.-based PDRI, he has also built the technology infrastructure to support these products in robust fashion. In the process, IT has helped PDRI grow revenue by double digits over the past two years and increase employment from 40 to 120 people. IT also helped the firm become a strategic partner to the federal government. In the midst of this technology-enabled transformation, PDRI's parent company was sold -- twice.
"Along with the 30% growth over each of the last two years, it has been pretty busy," said Meyrowitz, 39, who holds undergraduate and master's degrees in business and information management systems. Is it fair to say he has turned PDRI into a technology company? "Technology has become a core capability of the company."
Leverage technology or lose competitive edge
Industrial organizational psychology was not a discipline Meyrowitz was familiar with when he joined PDRI in 2007. Like any manager, however, he knew plenty about the challenges of human capital management, the umbrella term for the in-depth research and customized job role assessments PDRI's industrial organizational psychologists provide. "The problems they solve on a day-to-day basis were of great interest to me," he said.
Technology has become a core capability of the company.

Michael Meyrowitz, VP, technology and information services, PDRI.
The issue was that many of problems PDRI experts solved didn't have legs. "Historically, they would do this great research and projects for their customers. But the outcomes for these projects would be turned over to the customers or to another contractor to put on a Web site or computer system," Meyrowitz said.
Shortly before Meyrowitz joined PDRI, the firm inherited an assessment technology platform for automating its products and services. The technology, however, was rudimentary and designed for the commercial sector. To make the platform useful for PDRI's prime customer -- the federal government -- Meyrowitz and a quickly expanding IT team "went through it with a fine-tooth comb to make it more secure and accessible," Meyrowitz said. Feature by feature, IT re-architected the platform to bring it in compliance with government regulations, including the Federal Information Security Management Act (FISMA) and Section 508, the federal law mandating that all electronic and information technology the federal government uses be accessible to people with disabilities.
The platform was also updated to enable the kind of large-scale employee skills assessments the federal government conducts. The system allows people to take assessments on their home computers in a non-proctored environment -- with safeguards embedded to protect the test's integrity. The platform even analyzes essays with semantic analysis similar to the kind used in academic tests, such as the SATs, to determine in a matter of seconds whether a candidate makes a compelling case. The remote assessments can then be followed up by a shorter PDRI "verification assessment" administered in person, to make sure the candidate indeed possesses the skills the initial screening picked up.
"We reengineered that whole platform and put an IT consulting business in place to include a portfolio of assessment products customized to their federal business," Meyrowitz said. "It has grown from there."
Launching the platform was easier said than done. Before Meyrowitz arrived, PDRI had gotten by with a network administrator whose main job was to service desktops for the then 40 or so industrial psychologists on staff. What technology existed the parent company handled "as an afterthought." The data center consisted of "a couple of servers in a closet." With a newly hired IT team led by his new infrastructure manager, Max Gonzalez, Meyrowitz set up a commercial-grade data center built to support the revamped assessment platform and to host a private cloud for customers. Egenera's PAN Manager software sits atop HP blade hardware to add "a bit more robustness."
In the midst of the IT transformation, PDRI's parent was acquired by a European company, requiring "another round of IT implementations to firewall off PDRI from the foreign parent company," he said.
A common language for turning paper into digital assets
To do the hard work of turning paper-and-pencil processes into digital assets, Meyrowitz had to foster a close working relationship between IT and the business -- "which took some overcoming." Organizational psychologists, like IT folks, have a "lingo all their own," Meyrowitz said. A test, for example, wasn't a test, but an assessment. "It wasn't a question, it was an item; it wasn't an answer, it wasn't a response option," he said. Just to make things more interesting, some of the psychologists' jargon -- for example, the term validation -- overlapped with IT terms, although "they meant very different things."
Once the two groups understood each other, the relationship became one of "mutual respect" and "things went quickly," Meyrowitz noted. Indeed, the technology assessment platform enabled PDRI to win "strategic contracts" for nationwide assessments programs with the federal government's largest agencies, including the Office of Personnel Management, State Department, Veterans Administration and the Department of Defense. PDRI, for example, powers the career center of the VA for Vets site, where vets can take assessments that "analyze them from a whole-person point of view," according to Meyrowitz. Vets get detailed reports on their skills and interests, and then are matched up with appropriate job openings. Another big area for PDRI is working with the government on developing detailed job profiles for cybersecurity experts.
"We help them figure out what's needed in terms of human capital to play offensively and defensively. We help them more easily find the right person for the job and even to figure out what the right jobs are in this field," he said.
The symbiosis between IT and the business shows no sign of abating. Some recent evidence? Meyrowitz was a co-author with PDRI psychologists on a handbook on performance management commissioned by the Society for Human Resource Management (SHRM), the association for the human resources industry. "We joke around that we have come so far in human capital management that we have IT people helping write books on topics like performance management."
Dig Deeper on Small-business infrastructure and operations