Share this item with your network: BACKGROUND IMAGE: iSTOCK/GETTY IMAGES
The economics of cloud computing

alphaspirit - Fotolia
Startup leans on cloud analytics to parse e-commerce data
A retail startup with a barebones staff relies on cloud-based analytics to take the place of IT.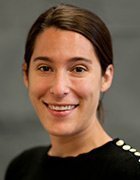 By
The company
Urbio is an ecommerce startup that sells a "modular, magnetic, vertical wall organizer," according to its website....
Continue Reading This Article
Enjoy this article as well as all of our content, including E-Guides, news, tips and more.
Think modern-day, magnetic bulletin board, but rather than sticking papers and photos to it, customers attach magnetized containers that can hold plants, office supplies, kitchen utensils, magazines -- you name it. The 3D variation is the brainchild of industrial designers Beau Oyler and Jared Aller.
The IT problem
In 2011, Oyler and Aller launched a successful Kickstarter campaign that generated media buzz and consumer interest -- before there even was a business. That's where Blair Stewart, vice president of operations, comes in. He was hired to help take care of day-to-day operations in those early days. To do so, Stewart needed a firm grasp on e-commerce data: How many units were selling? What were the most popular items? What days or time of day saw the most purchases? Where were orders coming from?
Accessing the data wasn't a problem. It was everywhere: on CSV files from Shopify, an e-commerce back-end platform; from the PayPal sales app; in Google Analytics reports, which collect data on Web traffic and visitor engagement; in posts on Facebook, Twitter, Instagram and YouTube -- all used in grassroots marketing techniques.
The hard part for Stewart was the stuff IT departments are known for: making sure the data was clean, curated, organized and presented in a user-friendly manner that could drive some kind of action. "I needed information," he said, but "I really didn't want to go through and manually organize the data." As an employee trying to get a startup off the ground, he neither had the time to do it himself nor the money to hire another employee.

The technology solution
Turns out, belonging to Shopify was key. "I called Shopify and said, 'I need a reporting/analytics tool that can help me make sense of this Shopify data,'" Stewart recalled. He started working with two simultaneously: SumAll and DeepMine, both software as a service (SaaS) tools he accessed through the Shopify app store.
Stewart said he "plugged everything in -- Facebook, Twitter, YouTube, Google Analytics -- everything" using application program interfaces. While DeepMine provided details on e-commerce data like SKU information and sales per week, which was useful, SumAll was capable of connecting with even more platforms. Within a couple of weeks, SumAll integrated PayPal data into Urbio's analytics.
Pulling data from different platforms into a single interface is SumAll's greatest quality, Stewart said. Second to that is the technology's data visualizations, which Stewart described as "beautiful" -- and customizable. If he wants to compare sales data to Facebook posts, he can construct line graphs and overlay the two to explore peaks and valleys.
About SumAll
What is it? SumAll is a data analytics tool for marketing and e-commerce data.
When was SumAll founded? In 2011
How many platforms does the company support? 42
How many users does the company have? 233,000
What's the company culture like? Beyond its technology, SumAll has been making headlines for two other reasons:
The company used 10% of its equity to establish a

non-profit foundation

as a way to support charitable organizations. "When we started the company, we always felt we wanted to do good," SumAll CEO Dane Atkinson said. "Part of the reason many of us go into the entrepreneurial world is to help make a better world."

SumAll doesn't keep corporate data in the dark -- employees have access to salary information and the capitalization table; VC meetings and board meetings are public. "We've seen the mistakes you can make at companies and how much evil is wired into normal corporate structure -- that it's designed to create shareholder value and not sustainability," Atkinson said. "Our best stab at preventing that stuff from happening was to embrace a transparent environment."
Sources: SumAll.com, SumAll.org, interview with Dane Atkinson
"You don't have to dive into all of the itty-bitty numbers," he said. "You can get a general sense and feel for what is happening" and then go deeper, if need be. Or, if he wants, he can skip fancy charts and graphs altogether and just look at the pure numbers, he said.
And, for Urbio, there's room to grow with the tool. SumAll can connect with social data from feeds like Twitter and even Instagram, which Dane Atkinson, CEO at SumAll, has gone on record calling one of the more difficult marketing platforms due to its show-don't-tell nature. But Stewart hasn't explored that kind of data in detail just yet.
"We're a small team, so our energies are split across several different areas," Stewart said. "That means I can't just pull teams to do a deep dive into some of those elements. But we have them plugged in and ready to go."
Analyst viewpoint
Given Urbio's born-online-only existence and its affinity for SaaS tools, it's no leap of faith that Stewart turned to the cloud to find an analytics and reporting tool. In fact, that's pretty much par for the course, or will be soon, according to Gartner Inc. analyst Dan Sommer.
At the Gartner Business Intelligence Summit last spring, Sommer predicted that, "in 2014, half of all organizations will consider cloud BI [business intelligence] deployment." He chalked this up to "data gravity." The bigger the data gets, the more it attracts tools and services to it rather than the other way around.
Let us know what you think of the story; email Nicole Laskowski, senior news writer, or find her on Twitter @TT_Nicole.
Dig Deeper on Small-business infrastructure and operations