Share this item with your network: BACKGROUND IMAGE: iSTOCK/GETTY IMAGES
Smart process applications rev up business agility

iSTOCK/GETTY IMAGES
Get started
Bring yourself up to speed with our introductory content.
Smart process applications: Next-gen answer to business agility demand
With business agility more in demand than ever, context-rich smart process applications emerge as a difference-making solution.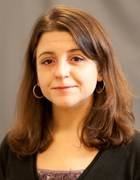 By
Customers of Loma Linda University Health were frustrated and confused. That's never a good thing for a business, but in the highly personal, competitive and costly markets of health care and education, customer frustration can spell disaster.
Jeremy Hubbard, director of business innovation at the Loma Linda, Calif.-based medical center and university, remembers hearing the nightmare stories: patients and medical students spending days traversing campus to complete routine transactions such as signing up for classes or arranging appointments with specialists.
The various documents required to complete one of these routine transactions couldn't easily "talk" to each other, with the result that students, patients and Loma Linda personnel alike often had to fill out the same information numerous times. The solution for these travails came in the form of a new class of business applications that some have dubbed smart process applications (SPAs).
"This is very pioneering in terms of a business model for customer transactions," Hubbard said.
Smart process applications, as defined by Cambridge, Mass.-based Forrester Research Inc.,are a new and emerging category of applications designed to help CIOs and their firms improve the effectiveness of their human-centric business activities. They are applications that are easy to deploy "out of the box" and are designed to simplify activities that are people-intensive, variable, loosely structured and subject to change. They represent a movement away from the software industry's longtime emphasis on configurable platforms toward a set of focused applications.
Our thought was, 'How can we turn all this into more of a seamless transition and not have to give the same info over and over and have that info sent to offices manually or [via] emails?

Jeremy Hubbard
As the demand for business agility continues to increase, these smart process applications will change the way businesses look at and interact with business process management (BPM), case management, content management and business rules, says Forrester analyst Craig Le Clair. CIOs and their companies have invested heavily in integrated suites of software, such as ERP systems that support the internal business processes of a company.
"With the imperative for customer experience and mobile solutions, there was a demand that was not being met by those types of systems," Le Clair said. "These smart process apps are lighter than the big, heavy, packaged apps, they leverage mobility and they're more heavy in analytics."
Sandy Kemsley, a BPM architect and independent industry analyst, has been closely following the emergence of smart process applications. She agrees the nascent technology has legs because, as the Loma Linda example shows, organizations don't just want the content of the data -- they want the context.
Kemsley said these smart process applications bring together all of the context so workers aren't flipping back and forth between applications -- spreadsheets, Word documents, paper files and the like. Instead they have the information in one place. This not only aids those who work extensively with the application, but it also helps the occasional user as well, such as the employee who comes to HR to change his benefits plan. Rather than fill out a paper form, that employee can do things directly online.
"For the knowledge workers, we're really getting a much richer environment for them to do their jobs more effectively," she said. "And we're getting some efficiencies and more accessibility for occasional users."
At Loma Linda, the first order of business was to eliminate the maddeningly repetitive kinks in completing common transactions. Before adopting smart process applications, Hubbard said each individual office in each department would facilitate its transaction with an individual patient or client and have to go back and retrace steps to understand who interacted with whom and for what reason.
Five key attributes of a smart process application
Imported or embedded awareness data relevant to the business activity.
Document capture, document output and document management.
Embedded analytical tools designed for the business activity.
A collaboration platform on which people can create content needed for the activity.
BPM tools for executing the steps involved in the activity.
"Our thought was, 'How can we turn all this into more of a seamless transition and not have to give the same info over and over and have that info sent to offices manually or [via] emails?'" Hubbard said. "We wanted to make our patient and student experience simple so that our customers could take care of transactions from home before even setting foot on campus."
Loma Linda was already utilizing products from Irvine, Calif.-based Kofax Inc. for document capture, Hubbard said. Kofax is one of a group of vendors -- including Appian Corp., Cordys B.V., EMC Corp., IBM, JDA Software Group Inc., Kana Software Inc., Lexmark International Inc., OpenText Corp., Pegasystems Inc., Salesforce.com Inc. and SAP AG -- considered by Forrester to have emerged as leaders in smart process applications. Indeed, when Loma Linda approached the vendor about its problem, Kofax was able to respond with products that automated processes and streamlined the transformation of documents into structured electronic documents.
In part two of this story, experts discuss the potential benefits to business and IT of smart process applications; Also, Wellesley College CIO Ravi Ravishanker explains his DIY approach to building such apps.
Let us know what you think of this story; email Karen Goulart, senior features writer.
Dig Deeper on Enterprise application development, DevOps and software agility