Share this item with your network:
The private versus public cloud dilemma: Start with cost

tashatuvango - Fotolia
Service-oriented business: Maritz transforms IT culture
Maritz, a company in the customer experience business, sought to improve how its in-house consumers acquired services from the IT department. Here's how it got the job done.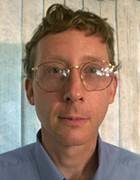 By
Customer choice drives much of the modern economy but hasn't always played a significant role in the IT department.
The rise of data center outsourcing in the 1990s, however, put IT departments on notice that CEOs had other options besides their in-house tech experts. More recently, the rise of ready-to-deploy, cloud-based services have rekindled the fire under the IT shop. Indeed, line-of-business managers can circumvent the IT group and quickly set themselves up with an array of on-demand IT systems, from marketing automation to group collaboration. The pressure on IT to become a service-oriented business also stems from employees who now expect consumer-like shopping experiences when they seek to acquire IT capabilities at work.
Brad Paubel, vice president of internal customer technologies at Maritz, a travel, event management and consumer experience company based in Fenton, Mo., has taken the consumer-oriented ethos to heart.
"If you go to a store, you expect product availability, no lines, products organized," he said. "It was kind of never that way from a technology perspective."
With the traditional IT department, customers filled out a ticket when they needed an IT product or service, got in line, and waited to get something back from the IT organization, Paubel explained. Maritz, however, wanted to move away from that model and become an organization employees actually wanted to work with -- an important consideration given the rise of shadow IT.
"There are lots of companies where you can go to the outside and get your IT," Paubel said. "We, as an organization, wanted to shift our culture to be very easy to do business with. We had to change the thought process."
A new service-oriented business model
That change would require the Maritz IT shop to become sales oriented and consultative. The idea: Encourage techs to seek out managers and users to address their business technology needs, rather than wait for a ticket to open. But the transition from break/fix and keeping the lights on to "How may I help?" is quite a large step for the typical IT group.
Harvey Koeppel, president of Pictographics Inc., a management and technology advisory and consulting services firm, noted the challenge of shifting toward a more collaborative environment in which IT and the business side maintain a shared vision and shared responsibility for business outcomes.
"From the IT perspective, new skills are needed at every level of the organization," he said.
Koeppel spelled out several requirements for transitioning to the softer side:
Strong interpersonal skills;
Leadership -- articulating vision, mission, opportunities and challenges in business terms rather than in IT terms;
A good understanding of business strategy and objectives in addition to systems requirements, design and implementation;
The ability to work across departmental lines and influence and motivate people who do not report to IT;
The ability to understand and manage business risk well beyond IT risk; and
The articulation and adoption of shared values.
"IT [people] are often more introverted, sometimes even 'tribal' in nature and can be challenged by learning and living these skills," Koeppel said.
Learning was a key part of the Maritz IT overhaul. Paubel said Maritz's IT personnel received training on soft skills, sales and marketing. That process began at the highest level within IT.
"We trained the management first," Paubel said, noting that the objective was to help the top IT managers understand what the new IT organization would look like.
There are lots of companies where you can go to the outside and get your IT. We, as an organization, wanted to shift our culture to be very easy to do business with.

Brad PaubelVP, internal customer technologies, Maritz
As the cultural shift continued, the Maritz IT group changed its values. The department reworked the management templates that define how employees earn merit increases and promotions. Employees are no longer rated on how many projects they complete, or how many tickets they close, but on how customers perceive them.
Paubel explained: "Are they perceived as … hard to talk to? Do they cross their arms when they talk to people? IT buyers are buying a perception and buying a brand. I can hire people to close tickets all day long, but what IT wants people to do is to build your brand, build your perception."
Enter automation
Maritz's IT shop would eventually become a service-oriented business. But it needed time to realize that vision, time to train IT personnel on soft skills and, once trained, time for IT staffers to work with the business side as in-house consultants. Tech workers tethered to day-to-day IT chores would be hard pressed to take a more proactive stance in the workplace.
Automation proved to be the force that liberated the IT department. Maritz tapped ServiceNow's IT service management (ITSM) suite, a cloud-based offering. ITSM products aim to automate the range of user requests that besiege help desks. At Maritz, the company decided to start simply with ITSM and ease into automation. Paubel said the first step was to identify some common customer issues, such as requests for bigger email boxes and password resets, and automate those. Another early project was automating new software deployments to the desktop.
"We started very small," he said.
That was six years ago. Since then, Maritz IT department has deployed hundreds of automations via ServiceNow. Those include automating the task of cloud provisioning, a move that lets the IT staff serve as an in-house broker when internal customers ask for cloud services. The department also automated the process of purchasing domain names and SSL certificates for its in-house clientele.
Those automations make it easier -- "frictionless" is the word Paubel uses -- for Maritz customers to work with the IT group. Activities such as password resets are now self-service operations. But automating the chores of day-to-day tech life also bought Maritz the time it needed to reinvent its culture.
"Through automation, we freed up time to focus on soft skills, sales and marketing," Paubel said. "It freed up our time to be able to get to know our customers, to really build that relationship. That is the bigger picture of automation."
Automation releases IT personnel from very repetitive, high-volume tasks and lets them focus on "more valuable innovation activities, explained Chris Pope, senior director of strategy at ServiceNow. It's not easy to free technicians to pursue innovative work in a time of budget constraints and increasing business demands. But automation provides a stable IT service delivery environment that opens that opportunity, Pope suggested.
"[CIOs] are not getting more people," he said. "They are not getting bigger budgets. You need to get quite creative with what you have."
Maritz is now expanding its automation campaign to include business processes as well as IT operations. Many, if not most, business functions are in some way service-oriented so it makes sense to apply ITSM, Paulbel noted.
Koeppel said the ITSM progression -- starting small in the IT space and then pushing into business domains -- is "typical and also very commendable. While the path seems straightforward, not all firms maintain the discipline to follow it."
Paubel, meanwhile, is careful not to oversell the impact of ITSM tools in creating a service-oriented business. The primary focus on Maritz's IT reinvention was cultural, rather than technical. Paubel called automation a means to an end -- an enabler for cultural change.
"When we consult more or when we … help [customers] to broker cloud services, many of those things become possible because we shifted the culture through automation -- and changed the focus of IT from a technology- to a service-based organization."
Next Steps
Read seven CIO tips for the ITSM roadmap
Gain insight into creating an ITSM strategy that focuses on business impact
Learn how to prepare a budget for a service-oriented business
Dig Deeper on Enterprise ITIL and ITSM