Regulatory compliance resources for SMBs
Small and medium-sized businesses are joining the ranks of larger enterprises in becoming compliant with the Sarbanes-Oxley Act and other regulations.
From the latest trends and updates on compliance laws to what to buy (or what not to) or how to create an effective email archiving process, we have a number of regulatory compliance resources for midmarket companies:

Download this free guide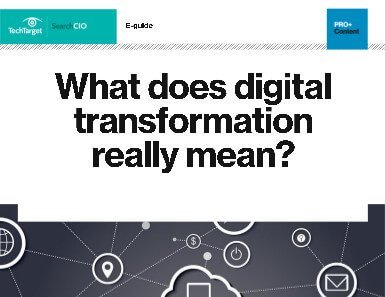 PDF: What does "digital transformation" really mean?
What exactly is digital transformation? You may hear the term often, but everyone seems to have a different definition. See how our experts define digitization, and how you can get started in this free guide.

Regulatory compliance management guide for the midmarket
Keeping up with the SEC's most recent rulings is crucial, and SearchSMB has it all. We also have tips and columns to help you adapt your business to the new rules and regulations.

Know your regulatory compliance priorities
Paul Gillin takes a look at what it really means to comply with the Sarbanes-Oxley act, and how to put your priorities in place.

Email archiving and compliance solutions: SMB Buying Decisions
One day your company will need to recover information for litigation, regulatory or other reasons. Email archiving and compliance products ensure easy access to such information.

Top 10 best practices for email archiving
Regulatory compliance, litigation support and storage management all begin with an efficient email archiving process.

Should SMBs prepare for the SOX compliance deadline or put it off?
The SOX deadline extension allows small and midsized businesses more time to prepare for compliance, but some are taking more chances.

IT inventory and compliance: Check IT List
Here are five steps to ensuring your IT inventory goes beyond tallying hardware and software to ensure compliance with licensing and other documentation regulations.
Dig Deeper on Small-business IT strategy