Platform business models: Trio debuts Soundsgood playlist service
Soundsgood, a Paris-based startup, has unveiled a cloud-based service that lets music influencers publish their playlists across a number of music streaming services.
What do you get when you bring together a CTO, a former Accenture consultant and a marketing executive -- all of whom are mad for music?
The answer is Soundsgood, a Paris-based startup looking to stand out in the crowded and highly fragmented music industry. Amid a multitude of music streaming platform business models, Soundsgood offers a variation on that theme.
The company provides a platform that lets music influencers -- DJs, bands, music critics and venues to name a few -- create playlists that may be shared across the streaming services with which Soundsgood partners. Historically, a user-created playlist only works with the specific music service in which it was created. Soundsgood, which announced its worldwide launch Feb. 4, aims to break those musical barriers.
"Soundsgood is a hub where you create a playlist once and synchronize it everywhere," said David Billamboz, co-founder and CTO at Soundsgood.
Billamboz along with CEO Josquin Farge and CMO Louis Viallet, the trio that launched Soundsgood, hit upon the idea for the music platform in 2014 amid a feeling of "music overload," Viallet recalled.
"Like all our friends, families and co-workers, we noticed how increasingly difficult it was to find our way through 30-million-songs catalogs," he said.
How it works
For Soundsgood, the playlist is the thing. A music influencer uses the Soundsgood platform to create a playlist and is prompted to select the music streaming services on which he or she wishes to publish the playlist. The playlist, once published, becomes available to listeners across the selected streaming services and any changes to the playlist are automatically propagated across those services -- the list is thus synchronized across the music streaming platforms.
Soundsgood's ability to publish and update playlists across multiple music streaming services is accomplished through APIs. The company partners with streaming platform APIs from Spotify, YouTube, Deezer and SoundCloud. (A spokeswoman for Deezer, a streaming service based in Paris, said the company pursues a range of strategic partners to bring music to more people, employing strategies such as "digital development through the Deezer API.")
Soundsgood's reliance on APIs fits the pattern of other platform business models. Indeed, APIs provide the glue that keeps the platform ecosystem functioning, allowing creators and consumers to share a platform's value. The centrality of APIs also explains why CTOs and CIOs become involved with emerging platform business models: Enterprise technology leaders have gained experience with APIs over the years, employing them on projects from legacy systems integration to services monetization.
Jeff Kaplan, managing director at THINKstrategies Inc., a cloud consulting firm, suggested that the IT-orientation of Soundsgood's founders is part of a broader trend.
"Many companies are founded by colleagues with complementary skills who take on differing roles," he said. "And, given the rapid pace of technology innovation, it isn't unusual for one of the co-founders to be a CTO."
Scalability in the cloud
Soundsgood's API-driven hub operates in the Amazon Web Services (AWS) cloud as does Soundsgood's "universal player," which users can embed on their websites. Billamboz said partnering with AWS lets the company dynamically scale its infrastructure.
Billamboz identified the ability to scale the Soundsgood platform as one of the startup's key technical challenges. Soundsgood sends many requests to each music streaming service's APIs. Just adding one track to a playlist, for example, involves sending hundreds of search and metadata requests to the streaming services. In addition, when influential music influencers promote their playlist, Soundsgood has observed spikes of thousands of simultaneous users.
"That is the challenge: To respond quickly and to scale," Billamboz said.
To address scalability, Soundsgood's architecture is built as an aggregation of microservices, a software development technique that reduces a large application into a suite of modular services. Soundsgood said this approach works well with AWS' infrastructure performance when it comes to localized scalability.
As for infrastructure, the startup runs its staging and production environments on 26 AWS Elastic Compute Cloud (EC2) server instances, three AWS Relational Database Service instances and five databases.
The Soundsgood infrastructure "allows us to match tracks across streaming catalogs, sync playlists in real time, fetch stats about the playlists' performance everywhere, and provide a single cross-platform player," Billamboz said.
Aggregation platform: Challenges ahead
A key business challenge for Soundsgood: keeping pace with the fast-moving music industry. Startups, mergers and acquisitions are all part of the landscape, with YouTube's acquisition of BandPage, an online music platform, providing one recent example. The constant flux means new APIs and potential business partners.
"Everything is moving very quickly ... and our challenge is to evolve in the same way," Viallet said.
"Certainly the ability to connect seamlessly to a growing array of rapidly evolving music streaming platforms would be a major IT challenge," agreed John Hagel III, co-chairman at Deloitte LLP's Center for the Edge.
Hagel, who studies platform business models, categorizes Soundsgood as an aggregation platform.
Certainly the ability to connect seamlessly to a growing array of rapidly evolving music streaming platforms would be a major IT challenge.

John Hagel IIIco-chairman, Deloitte LLP's Center for the Edge
"It is helping to aggregate the opinions and perspectives of music influencers and curators and make them more accessible to those who are interested in music," Hagel explained.
He noted Soundsgood could evolve to offer the functionality of other platform types. For instance, the platform could create discussion forums around different playlists and offer the chance to build relationships among people who share an interest in certain playlists. Those are characteristics of what Hagel describes as social platforms.
Hagel said aggregation platforms, in general, face particular challenges such as helping participants locate the resources that are the most relevant and/or valuable to them. This issue makes the creation of robust indexing and tagging systems a key task, according to Hagel.
One-sided platform business model approach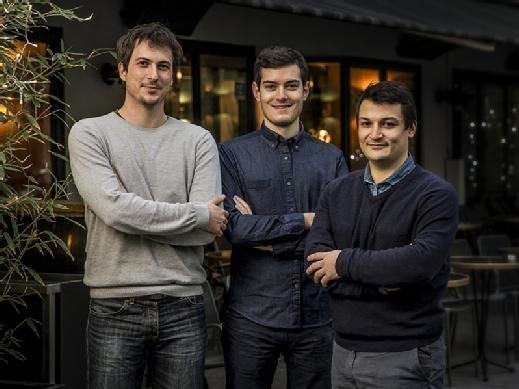 Soundsgood must also make a go of a somewhat unconventional platform approach. The classic platform tries to attract external producers who create value as well as buyers seeking to consume that value, say the platform experts. Soundsgood, however, targets the value creators -- music influencers and their playlists -- and lets the various streaming services focus on the consumers -- the listeners.
Viallet said Soundsgood aims to become the "one-stop shop" for music influencers, a strategy that avoids competition with the music streaming services.
Hagel said a one-sided platform approach can prove viable.
"It can potentially work as long as the platform business is clear about where and how it will make money," he said. "One of the opportunities that Soundsgood appears to be targeting is the B2B [business-to-business] opportunity of providing curated playlists to a broad range of venues that play music."
Viallet noted, however, that venues are just a fraction of the overall market for the Soundsgood service, adding that the company aims to provide curated playlists to a broad range of partners within the music industry and beyond.
Musical Roots
Soundsgood CMO Louis Viallet grew up in southern France, editing guitar tabs on Web portals and playing them with his band. The other Soundsgood founders can point to a similar mix of music and technology. David Billamboz, the technologist, has been a frequent music festival volunteer. And Josquin Farge, the consultant-turned-CEO, is an avowed vinyl digger and sometime hip hop mixer.
"As a DJ ... Josquin always had requests for party or summertime road trip playlists," Viallet noted. "And just like him, thousands of DJs, bloggers, journalists, and music lovers naturally became music curators of the streaming era. We imagined a place where playlist makers could fully embrace their role of music influencers."
After launching with an initial set of streaming partners, Soundsgood is now integrating additional global and local partners including Rhapsody/Napster, Microsoft Groove, Bandcamp, Audiomack and Anghami, Viallet noted. Discussions are ongoing with Google Play Music and Apple Music.
In terms of a competitive challenge, there doesn't appear to be many rivals offering cross-platform playlist services. Not yet anyway.
"Soundsgood is one of the first services to offer complete playlist integration," the Deezer spokeswoman said. "As the music streaming market becomes more established and mature, there will likely be an emergence of similar offerings that make play-listing across multiple services very simple."
Silicon Sentier
In the meantime, Soundsgood aims to take advantage of its geographical location to maintain its first-mover advantage. The company makes its home in the French capital's Sentier neighborhood, which Viallet said features many Internet startups, co-working spaces, incubators and accelerators. Soundsgood , itself, spent some time a year ago in the NUMA accelerator.
Viallet says Sentier is a good area to identify and attract good engineers. At the moment, Soundsgood is recruiting JavaScript engineers.
"As a running joke, this area has been nicknamed 'Silicon Sentier,'" Viallet said.
And while Silicon Sentier is an old world apart from Silicon Valley, the environment offers similar support for tech entrepreneurs.
"Working in Le Sentier startup ecosystem sure helps on technical matters," Viallet said. "CTOs help each other when they face similar challenges."
Dig Deeper on Enterprise application development, DevOps and software agility