Share this item with your network:
Facebook seeks to revolutionize the enterprise collaboration market

justinkendra - Fotolia
Patriots' digital transformation strategy taps mobile, social, AR
Organizations from the New England Patriots to small municipalities are tapping mobility as a foundational technology for improving customer experience.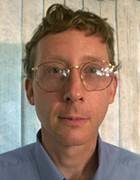 By
To get a front-row view of a digital transformation strategy, consider the New England Patriots, a sports franchise that aims to harness mobile technology, social media, platform business models and even augmented reality.
The sweep of digitization permeates nearly every aspect of the club, from keeping fans happy and coming back for more to the broadcast deals the club will negotiate within the next few years. The recent "Thursday Night Football" game between New England and Houston illustrates the march of technology: The Sept. 22 "Thursday Night Football" game was live streamed on Twitter -- the second such broadcast on the social media outlet.
"Now, the digital and traditional broadcasts are merging," noted Jonathan Kraft, president of the New England Patriots and the chairman of the National Football League's digital media committee. Kraft said when broadcasting deals come up for renewal in the 2021/2022 time frame, the model will be different from the current way of doing business.
"We will ... do a lot of experimentation to maximize the business opportunity for us and give the fans the ability" to watch games on their preferred medium, he explained.
We believe augmented reality is going to be a big part of the in-game experience.

Jonathan Kraftpresident, New England Patriots
Kraft discussed the Patriots' digital approach at a mobility summit held at Gillette Stadium. Joining him was a panel of CIOs and IT managers representing public sector entities and educational institutions. Most of the speakers pointed to wireless communication and mobile technology as foundational components of their digital transformation strategies, which they say aim to boost customer experience.
That's the case for the Patriots' organization, which began exploring Wi-Fi in 2009. Initially, the team viewed wireless capabilities as a perk for spectators in the stadium's club seats. But in 2012, the Patriots tapped Extreme Networks -- the mobility summit's sponsor -- for the entire bowl, which holds more than 68,000 people. The first rollout involved about 300 wireless access points, but an ongoing upgrade will place more than 1,100 access points in seating and concourse areas, according to Extreme Networks. The backbone network, meanwhile, will see a boost from 1 Gigabit Ethernet to 10 Gigabit Ethernet.
Digital Transformation Strategy: From Wi-Fi to AR
Kraft said the stadium can already accommodate more than 20,000 simultaneous wireless users. Current Wi-Fi uses include the ability for fans to use the Patriots' gameday app to scroll through an index of every play in the game and select a video replay. The Wi-Fi expansion will set the stage for additional applications.
One app in the works would use augmented reality to let spectators use their phones to view the yellow line denoting the first-down objective on the field -- as they can when watching TV.
"We believe augmented reality is going to be a big part of the in-game experience," Kraft said.
Kraft also noted the organization is testing an ordering system that would let fans order food or beverage on their phones, pay for their items and then receive directions to a nearby pick-up area, based on their section numbers. He said that app isn't quite ready for game time yet.
The Patriots team, however, isn't pursuing this digital transformation strategy on its own. The organization builds on top of other platforms, according to Fred Kirsch, the Patriots' vice president of content. Kirsch pointed to the example of linking the Patriots season ticket program to the Dunkin' Donuts Perks loyalty card program. When a season ticket holder makes a purchase at the donut shop, a Patriot credit goes toward the fan's annual season ticket purchase. Kirsch said a similar arrangement is being worked out with Uber.
The platform business model mashup benefits partners as well as fans. Kirsch said Dunkin' Donuts has seen more people signing up for its perks program as well as an increase in the amount of the average purchase.
Kirsch noted that the Dunkin' Donuts program has been extended to fans on the season ticket waiting list, with a portion of their coffee and baked goods spending going toward purchases at the Patriots' ProShop.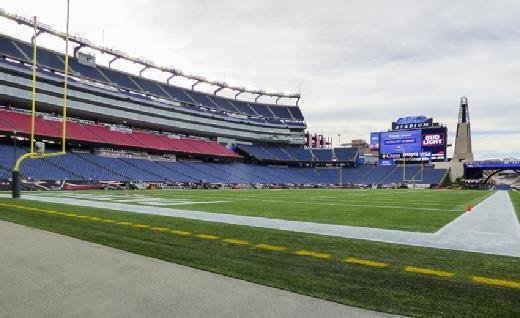 Connectivity expectations
Kraft said he views Wi-Fi connectivity primarily as a fan amenity, with any revenue-generating opportunities subordinate to a better customer experience.
Other participants in the mobility summit also cited customer, student and citizen expectations as a key driver for their digitization efforts.
"Fans expect connectivity," said Peter Cowles, IT communications specialist with the city of Westfield (Mass.), which deployed Wi-Fi in the city's Billy Bullens Field earlier this year for the Babe Ruth League World Series. The set up was initially for hosting the Babe Ruth tournament for teams in the 14-year-old age group, but Westfield's municipal utility decided to invest in Wi-Fi "to keep it lit for any sporting event," Cowles noted.
Jason Jones, director of technology for Stonington Public Schools in Connecticut, cited a similar demand for mobile technology.
"Every year we have seen an uptick in the number of young people bringing in mobile devices," Jones said.
Another source of pressure: charter schools and magnet schools that offer students more choices in education.
"Public schools have to step up," Jones said.
More from the Gillette Stadium mobility summit
Oral Roberts University uses Wi-Fi analytics to improve campus connectivity.
R. "Ray" Wang, principal analyst at Constellation Research, discusses the importance of UX in designing digital experiences.
The Stonington school district deployed a wireless network to support its BYOD efforts and create a virtual desktop infrastructure. Jones said the virtual desktops let the district deliver curriculum and work with teachers via multiple dashboards while working at home.
"Students can go home and have the same experience they have in the classroom," Jones said.
Oral Roberts University's digital transformation, meanwhile, extends beyond wireless connectivity to include an $8 million augmented reality learning initiative designed to extend the school's educational programs to students worldwide and the Fitbit wearable activity tracker. Students at the Tulsa, Okla. school wear Fitbits to keep tabs on "aerobics points" that satisfy their physical fitness requirements.
Michael Mathews, Oral Roberts' CIO, however, advised against getting too caught up in the technical arcana of a digital transformation strategy. He said IT managers should focus on the benefits of technology and the human dimension, noting that the much-discussed internet of things should really be "the internet of people."
"Don't talk about technology; make technology about people," Mathews said.
Dig Deeper on Enterprise mobile strategy