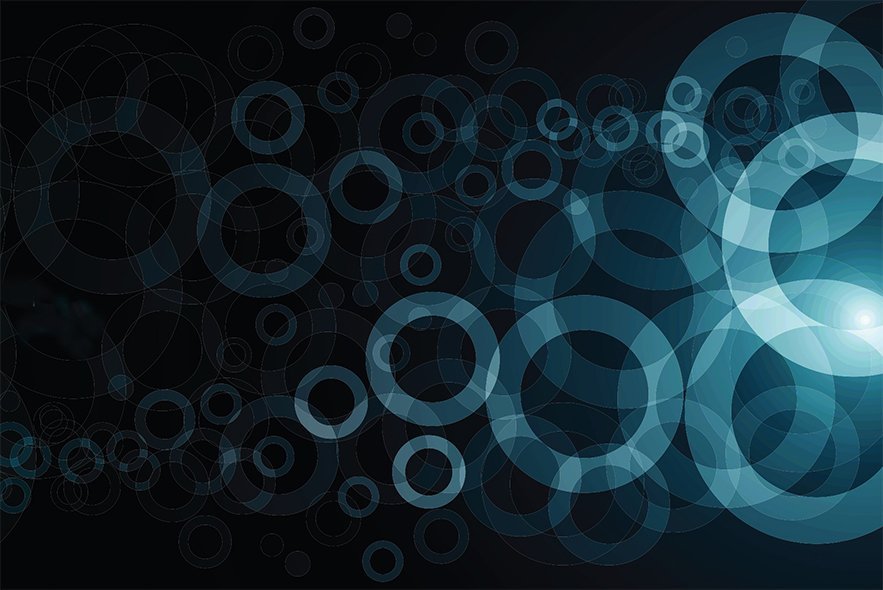 BACKGROUND IMAGE: iSTOCK/GETTY IMAGES
E-Handbook:
The benefits -- and drawbacks -- of the enterprise OpenStack evolution
Article 2 of 4
Evaluate
Weigh the pros and cons of technologies, products and projects you are considering.
OpenStack in the enterprise: Are you up for the challenge?
OpenStack is popular with the Fortune 100. PayPal is a fan. And experts say its technical shortcomings are long gone. But there are reasons for saying no.
As the power behind millions of online transactions, PayPal needs reliable infrastructure to power its own operations....
Continue Reading This Article
Enjoy this article as well as all of our content, including E-Guides, news, tips and more.
One of its newest, and key, additions to its behind-the-scenes IT inventory is the seven-year-old open-source software platform OpenStack.
PayPal, an early adopter of the cloud-computing tool, developed a proof of concept in 2011, just as OpenStack was becoming available. The goal, explained Jigar Desai, PayPal's vice president of cloud and platforms, was to bring public cloud benefits to PayPal's private cloud.
"We had a very weak story around private cloud. We were using a vendor solution to just essentially do virtualization. It wasn't really a cloud story," Desai said.
Success with the proof of concept convinced PayPal to go all in. The San Jose, Calif.-based online payment company then spent three years migrating its mixed environment data center to an OpenStack private cloud, completing the task in 2015.
"OpenStack has been a fantastic journey for us. The business problems for time-to-market and agility were the problems we wanted to solve, and we're happy with how that went, [because OpenStack] allowed us to go to the very agile model we have today," Desai said.
Consider the difference between then and now, Desai said. Back before OpenStack, PayPal managed one release a month. Now the company does more than 50 releases a day.
"It is a huge scale difference," he added.
OpenStack in the enterprise
Some of the world's largest companies today are using OpenStack, which started in 2010 as a joint project of managed cloud provider Rackspace and NASA and is now managed by the nonprofit OpenStack Foundation.
The top-tier companies that have deployed OpenStack include AT&T, Disney, Volkswagen Group and Walmart.
In fact, 50% of Fortune 100 companies use OpenStack, according to figures released at the 2016 OpenStack Summit. And Rackspace last year predicted that all Fortune 100 companies will move to adopt OpenStack by the close of the decade.
Such figures, however, may present a skewed view of OpenStack in the enterprise. OpenStack matured quickly since its inception seven years ago; interest in and use of the technology rapidly climbed in that time as well. But OpenStack has yet to make a big dent down market, past the Fortune 100 companies, said Forrester Research analyst Lauren Nelson, who in a 2015 report on OpenStack in the enterprise declared it ready for use.
Nelson and others agreed that the technology has proven itself quite capable of handling enterprise requirements, even if some challenges remain. The better question now, they said, is which companies are ready to move to OpenStack.
"OpenStack is ready," Nelson said, "but is it what you want? Is it the right choice for you? If you want a packaged private cloud offering today, most are built on OpenStack. But what else is new and emerging that is interesting to enterprise audiences?"
Along with the Fortune 100, you'll find enterprise OpenStack deployments at telcos, high-tech and academia because so far they have had the biggest need for it, Nelson said. They have both large private cloud environments and a desire to have the agility and flexibility of the public cloud -- which OpenStack provides for their private cloud, where it's mostly deployed as an infrastructure as a service.
OpenStack challenges for smaller companies
But upfront investments cost and its complexity, along with the need to staff up for the switch to OpenStack, has smaller companies wondering if it's the right move for them right now, she said.
PayPal's Desai spoke about the challenges in moving to OpenStack.
If you're not willing to invest the time and talent and energy needed, then the deployment will end up failing. We were committed in terms of operations automation and developer agility, so we wanted to invest in OpenStack.

Jigar DesaiVP of cloud and platforms, PayPal
"It requires a serious investment," he said, noting that infrastructure and operations (I&O) leaders who want to adopt OpenStack will need to figure out how they'll automate, how they'll keep track of all the inventory in their data centers, and how they'll monitor their infrastructure.
"And you still have to invest a lot of energy to build a solution on top of OpenStack," he said, adding that many organizations don't have the right talent for the various tasks.
Even PayPal had challenges in that area, he said.
"We had to build these capabilities," he added, explaining that PayPal had to build up its DevOps culture so that its infrastructure and operations teams were working together with the programming and development people. Companies need to be aware of what it means to operate OpenStack in the enterprise.
"If you're not willing to invest the time and talent and energy needed, then the deployment will end up failing," he said. "We were committed in terms of operations automation and developer agility, so we wanted to invest in OpenStack. That made us successful."
OpenStack in the enterprise at a tipping point
Moor Insights & Strategy in its 2016 report "OpenStack is Now Ready for the Enterprise" concluded that OpenStack was "reaching a tipping point toward mainstream enterprise IT adoption." But the same report cautioned that "transitioning from a traditional IT deployment model to a cloud operating model is not for the faint of heart, and running a cloud at scale can prove to be a challenge."
Still, John Fruehe, an analyst at Moor Insights & Strategy, said OpenStack remains appealing.
"OpenStack is designed to provide a private cloud environment that gives you a lot of the benefits of and similarity to Amazon [Web Services, or AWS,] but that lets you maintain control," he said.
But, for now, he agreed, OpenStack remains mainly a solution for larger, more complex IT environments that without it can't move quickly enough to meet business needs. In addition to the Fortune 100, this group includes organizations with more than 1,000 users, which he observed are showing more interest in OpenStack.
Smaller companies that can operate fully in the public cloud aren't talking about OpenStack.
"They might be buying on the public cloud, and the cloud provider is using OpenStack, but that's invisible to the business itself," Fruehe said. Meanwhile, companies that are nimble with on-premises applications aren't necessarily good candidates for OpenStack adoption just yet, either.
He acknowledged that companies will have to beef up their staff skills if they plan to go to OpenStack, but he also pointed out that companies can use their OpenStack plans to attract top talent eager to work on this technology. And, like PayPal's Desai, he also said companies looking to move to OpenStack will have to invest in upfront costs.
"Moving to OpenStack is going to reduce costs down the road, but it might be more expensive moving to it at first. And you won't see cost savings right away. But what you will see is an ability to become much more agile," he said.
As for early concerns about the technical shortcomings of OpenStack in the enterprise, in terms of functionality and support?
"Those have gone away," Fruehe said. "Now the question of whether it's ready for prime time is much more organizational and whether the organization has or lacks the resources and direction."
Dig Deeper on Cloud computing for business