Share this item with your network:
RPA: Mapping out a plan for enterprise automation

Fotolia
Manage
Learn to apply best practices and optimize your operations.
Nationwide CIO: A new Lean management system saves $28 million
Guru Vasudeva describes how Nationwide IT is scaling its Lean practice to drive major cultural changes and big savings.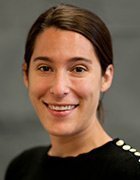 By
Nationwide Mutual Insurance Co.'s IT function is in the midst of a major cultural shift. The CIOs at the insurance...
Continue Reading This Article
Enjoy this article as well as all of our content, including E-Guides, news, tips and more.
firm have married Agile and Lean practices and are applying those practices across the entire organization -- from front-line software developers to senior-level executives.
Agile -- working iteratively rather than sequentially -- is often cited as an important characteristic for digital transformation efforts. And Lean practices, which stem from Lean manufacturing methods pioneered by Toyota, have often been applied to IT departments looking to eliminate waste. But the Lean/Agile story at Nationwide isn't just about reforming how work gets done; it's also about how work gets managed.
In this SearchCIO Q&A, Guru Vasudeva, senior vice president and CIO of program and application services at the insurance firm in Columbus, Ohio, describes the rigorous practices of the department's Lean management system and how he's measuring the economic value it brings. Spoiler alert: It's paying off big time.
One thing to note: The IT department at Nationwide is centralized, so IT resources are pooled. Vasudeva said centralization is a helpful -- but not necessary -- organizational structure for a Lean management system to succeed. What's more important is IT alignment so that the same practices are implemented across the board.
This interview has been edited.
What is a Lean management system? And how does it work?
Guru Vasudeva: The Lean management system is a set of practices that managers, directors, executives and CIOs should embrace that helps us manage the production system using Lean techniques. For that we use primarily four practices:
In another interview, you listed scaling the program and quantifying the economic value as two challenges, but you didn't elaborate on how you overcame those challenges. Can you explain how you did so here?
Vasudeva: We did small experiments first and we built momentum. It worked in small Agile teams, and we thought if it works in small Agile teams, can similar practices of bringing Agile and Lean together work with project managers? How about how we collect requirements? Does it have to be six months of documentation floating around in emails or can you actually get it done in two weeks by bringing the key stakeholders in a room to work through the key decisions? We started with small experiments, we got buy-in from early adopters and then we kept on building the momentum. And then we challenged ourselves: If it works here, why can't it work everywhere?
How about measuring the economic value?
Vasudeva: It is different in different types of work. You have to know the value stream. So, for example, in the case of software development, we use three different metrics to measure our economic value:
Productivity, which is the number of lines of code you produce [and] how much effort in labor hours it takes to produce it.
Quality. How many defects are you introducing? And we compare that to what we used to do before introducing all of Lean and Agile practices.
The hourly labor rate. My hypothesis when we started this was if we had standardized processes across the software engineering lifecycle, we could leverage entry-level talent to do a lot of the work. That's a great way to infuse new energy into the company.
We have proven that, indeed, it is possible, and, as a result, you can have an hourly labor rate that is balanced. Last year, I tracked around $28 million of annualized savings just from software engineering.