Share this item with your network:
Taking control with cloud inventory management

iSTOCK/GETTY IMAGES
News
Stay informed about the latest enterprise technology news and product updates.
NYT CIO uses niche apps to crack the digital media code
Marc Frons, who recently announced he will be leaving his post as CIO of The New York Times, believes a culture of experimentation is the fastest road to digital glory.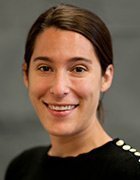 By
Last year, in the midst of an editorial leadership shakeup, a report on innovation at The New York Times Co. was leaked to the public. Coming in at 97 pages, it was a brutally honest look at where the media company was succeeding on digital -- and where it wasn't.
"We have always cared about the reach and impact of our work, but we haven't done enough to crack that code in the digital era," the authors -- a mix of reporters, editors, designers and strategy managers -- wrote. "The urgency is only growing because digital media is getting more crowded, better funded and far more innovative."
The authors did point to a few shining lights. One was NYT Now, a mobile application launched in April 2014 that offers a sampling of the day's headlines from The New York Times and from around the Web. Singling out NYT Now for praise, the authors pointed to interdepartmental collaboration as an important factor in its success. "There are a number of departments and units, most of which are considered part of the business side, that are explicitly focused on the reader experience, including design, technology, consumer insight group, R&D and product. These functions represent a clear opportunity," the authors said.
Some experts believe collaboration across the enterprise is the key to digital transformation. But niche apps, like the touted NYT Now, do something else for the media company: They provide a platform for digital experimentation, according to Marc Frons, senior vice president and CIO at The New York Times Co. That kind of "hypothesis-driven, lean startup development" is a new thing for the organization, he said. Frons recently announced he would be leaving The Times at the end of June.
As the newsroom continues to evolve and as the 164-year-old media company shifts resources to mobile, quick-paced development cycles and experimentation is the new reality for its IT department. And an important one: Frons, a journalist-turned-technologist, believes that if The Times is going to win, it's got to win on mobile.
The rise of niche apps
Everyone knows print subscriptions are crumbling, making a mobile-first strategy less of a choice and more of a necessity. In February of last year, The Times pulled in 18.3 million unique visitors via smartphones or tablets and 30 million uniques via desktop computers. Six months later, those two stats were nearly identical: Desktop uniques remained steady at 30 million, but mobile uniques shot up to 30.5 million, according to Frons' recent Digital Strategy Innovation Summit presentation.
As part of its mobile-first effort, The Times released a handful of niche apps last year. The apps are designed for narrow purposes, built for smaller screens and, in at least one instance, created to attract a new generation of readers.
The NYT Cooking app was launched in September for the iPad and, more recently, for the iPhone. "Even though there are more Android users in the world, iOS is still our most important platform because of the demographics of our audience," Frons said. The app gives users access to 17,000 recipes (new and repurposed content) where they can build personalized recipe boxes, share their favorites and keep tabs on what they've tried. According to the Nieman Lab, citing a New York Times staff memo, the app "attracted more than one million unique visitors" just two weeks after it emerged from beta testing last year.
But not all of its niche apps have been a rousing success. NYT Opinion, which cost $6 per month, was launched in June 2014; by November, it had been decommissioned. Frons said the app wasn't bringing in the right kind of audience and wasn't "differentiated enough from our core application to make that a compelling purchase." Plus, "I think we tried to monetize it too quickly," he said, sounding more like the CEO than the CIO.
And then there's NYT Now, which was launched as a potential vehicle to attract Millennial readers. When Frons gave his presentation at the summit, the app cost $7.99 per month. Five weeks later, The New York Times dropped the price to free.
"At some point, we determined the business model for NYT Now was off," Frons said in an interview with SearchCIO. "So we made it free and, because it's only a small portion of our overall content, it will whet our user's appetite to update to the main app."
Maybe. Like many decisions The New York Times and other companies have made regarding niche apps, the free model is an experiment. Whether it will lead readers to the newspaper's main subscription-based app remains to be seen.
Experimentation is key
Still, Frons called the opinion app a "really good learning experience for the organization and one that prepares us for the next wave of experimentation," he said. And he called NYT Now "the seed of many of the innovations in our other apps."
In other words, it's a culture of experimentation, which required Frons and his team to accept that some things just won't work. "Every organization says, 'We can't be afraid to fail.' Everybody's afraid to fail, but you can't punish people for failing," he said at the digital strategy summit. "The definition of an experiment that doesn't work is an experiment that doesn't have conclusive results -- and not an experiment that has failed."
The niche apps like NYT Now are a smaller stage on which IT can experiment, laying the groundwork for potential tweaks and changes to the main product. "It enables us to test things out in a way that we couldn't on our core app, which is massive and where you don't really want to make enormous changes with such a huge user base," Frons said.
For example, when The Times first began building mobile applications, it did so like any other print publication: Content was uploaded to its website; an automated RSS or JSON feed would push that content downstream to a mobile application. "As audiences increased on mobile, we determined that we needed an experience more tailored to mobile," Frons said. "In order to do that, we needed to change the app and change our content management system so that we could give our editors much more control of the mobile experience. NYT Now is the first time we were able to do that."
Today, editors can publish content directly to mobile applications. "Now we can separate out the way our content is presented on various platforms," he said.
The drive to pick up the pace and experiment is also changing how apps are built, thanks to IT. "If you work in a large company with a lot of technology, there are a lot of interdependencies. One team can't move because the other team is doing something else," he said. "We've found that's a huge problem for us, so we're retooling our technology stack so that our teams can work independently." Frons and his team ushered in microservices, a style of application development in which the app is built as a suite of services rather than as one monolithic structure.
If a developer wants to include something like registration in a new app, he can quickly access that service through an API. "You don't have to talk to a human unless you're doing something that's really new," Frons said.
The challenge of app fatigue
While mobile application downloads remain healthy, Frons said he's also starting to see some saturation as well. And he worries about app fatigue, which makes it harder to break through the noise and, by extension, harder to monetize digital content.
When developing mobile apps, Frons and his team strive to be informative, but also useful, sometimes entertaining, and, yes, even addictive. He also wants to be wherever the reader is, which he recognizes isn't always in a New York Times mobile app. Part of Frons' strategy is to build side doors to his product by forming partnerships with the likes of Flipboard, a content aggregator, and Google Newstand. More recently, The Times (along with a handful of other publications) agreed to work with Facebook and its new Instant Articles feature.
"I don't think you're in danger of cannibalization so much as you're in danger of under-distributing your content," he said. "You really can't say that you're in a position where people are only going to come to your homepage or your app."
In the long term, Frons said, the focus is "on developing reader habits and thinking through what we want to do and how we want to do it so that we're not trying to monetize too quickly." In 2015, half of the development team will be working on mobile and the media company will likely be releasing more niche apps this year.
"Because it is moving so rapidly, we're really trying to learn through mobile what our audience does and what it doesn't do and what works and what doesn't," he said.
Let us know what you think of the story; email Nicole Laskowski, senior news writer, or find her on Twitter @TT_Nicole.