Share this item with your network: BACKGROUND IMAGE: iSTOCK/GETTY IMAGES
New BPM process and strategy prioritize data-driven outcomes

iSTOCK/GETTY IMAGES
Evaluate
Weigh the pros and cons of technologies, products and projects you are considering.
MetroPCS plots data center-free course with cloud-based solutions
MetroPCS's Kevin Broadway stumbled onto the cloud seven years ago. Now he's nearly data center-free and a strategic partner to the business.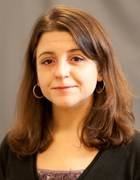 By
Some IT leaders are plagued by the question of what, if anything, they should put in the cloud.
Kevin Broadway of wireless giant MetroPCS Communications Inc. is not one of them. He has a simple answer to the quandary: all of it.
"Across the board, that's just how we are," said Broadway, senior staff vice president, application delivery and support at the Dallas-based company. "As we look for solutions for the business, we don't prefer cloud, we require cloud unless you've got a real good reason not to."
The approach may be second nature now for the $5 billion business, but the move to an all-cloud future -- seven years in the making -- has been an arduous journey, requiring almost daily consultation with cloud providers and re-envisioning of the company's IT organization. The impact of the all-cloud strategy extends well beyond the IT department.
Broadway's data center-free approach has allowed MetroPCS -- now the fourth largest wireless U.S. carrier since its merger in April with T-Mobile USA Inc. -- to adapt more quickly to the demands of its 9 million wireless customers. Keeping the IT headcount at a slim 86, he's held the organization at a reliable 2% of the company's budget while helping quadruple market penetration, expanding from a regional network to a national network.
An 'accidental' first foray into the cloud
Broadway's cloud strategy, like many breakthroughs, began almost accidentally. When he came to MetroPCS seven years ago from the electronic pager industry, his first order of business was replacing the company's mission-critical but antiquated billing system, Broadway explained. The application is the lifeblood of a telecommunications provider, covering nearly 95% of daily company operations, from account services and point of sale services to handset logistics.
As we look for solutions for the business, we don't prefer cloud, we require cloud unless you've got a real good reason not to.

Kevin Broadway
The search for a robust solution that could be rolled out quickly brought Broadway to then- Israel-based company, Amdocs Inc., and without really realizing it, MetroPCS signed up for a cloud-based solution.
"We didn't really know we were in the cloud; it was a managed service, it was essentially a private cloud," Broadway said. Not fully cognizant the solution represented a new way of computing, "we implemented it and we were managing it with 16 people internally," he said, still marveling at the feat. "It was pretty incredible in terms of what we're doing from an operational standpoint."
Indeed, rather than "slinging code," the small crew did a bit of front-end work and assisted Amdocs with some acceptance testing. Other than that, the vendor took care of the heavy lifting: getting the system up and running. When it was time to deploy, the two sides worked together. Since then, those 16 team members have become partners in managing the system. In seven years, there's never been an issue with it. The experience proved an amicable, strong working relationship with a cloud provider was possible and cost-effective.
If MetroPCS's most mission-critical application could be successfully co-managed as a cloud service, it made sense to make cloud the center of MetroPCS's IT strategy.
Choosing to go all-in on cloud-based solutions doesn't equate with a transfer of responsibility for IT services, Broadway said. Quite the opposite. At MetroPCS, every cloud vendor has a partner on the internal IT side whose job it is to ensure the service is being delivered as promised. The vendor relationship goes well beyond the demands of a service-level agreement.
"We're with them all the time -- us helping them and them helping us," Broadway said, adding that he spends a lot of time in the Amdocs data center in Champagne, Ill. "Which I tell you is not that much fun in the winter."
A cloud strategy develops
With the success of working with Amdocs well-established by 2010, Broadway's next cloud-based solution -- from Software as a Service provider Workday Inc. -- took much less time to implement.
"In terms of time to market, we were in at five months for payroll, benefits, HR … and I support that application end to end with three people," Broadway said. "No data center, all service."
With Amdocs and Workday in place, IT services improved, but there was still a major disconnect in IT and business alignment. While MetroPCS IT was now a good technical shop on the way to becoming a good service-oriented provider, its ability to effectively communicate with the business was lacking.
"[The business] couldn't deal with us because they didn't understand our terminologies and didn't understand our organization," Broadway said. "They had to know what IT was and how it was organized in order to deal with us -- and that was a problem."
Internal customers frustrated with obtaining IT services would walk to the IT department and tap random people on the shoulder seeking help. Not only was it inefficient, the slapdash approach weighed on morale all around.
Read part two of this story to find out how moving to a cloud-based solution for ITSM improved IT's relationship with the business and advanced the MetroPCS cloud journey. Also, Broadway discusses the skills IT team members need to thrive in a data center-free environment.
Let us know what you think about the story; email Karen Goulart, senior features writer.
Dig Deeper on Cloud computing for business