Share this item with your network: BACKGROUND IMAGE: iSTOCK/GETTY IMAGES
New BPM process and strategy prioritize data-driven outcomes

iSTOCK/GETTY IMAGES
Manage
Learn to apply best practices and optimize your operations.
MetroPCS, data center-free and more business-connected than ever
In part two of this SearchCIO Trailblazer profile, Kevin Broadway talks about the business benefits of going data center-free.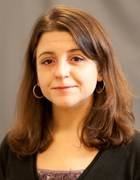 By
In part one of this SearchCIO Trailblazer profile, Kevin Broadway, senior staff vice president, application delivery and support at the Dallas-based wireless giant MetroPCS Communications Inc. (now part of T-Mobile USA Inc.) discussed how he decided to go all-in on cloud computing. After successfully implementing two major cloud applications, and developing an IT staff that was much more business-focused, it became clear to Broadway that IT still had a major problem communicating with the business. In part two, he talks about how he solved that and about some of the other business benefits of going data center-free.
Cloud-based, business-vetted ITSM to the rescue
So how does an IT team learn how to talk to the business? Once again, Kevin Broadway looked to the cloud, this time seeking a comprehensive IT service management solution. But he didn't do it with IT alone. For this project, internal customers were invited to all the vendor demonstrations. MetroPCS's IT team evaluated the back-end technology while customers weighed in on things like user interface and usability. The unanimous decision went to provider ServiceNow.
"We started with incident management, service requests and service catalog, and that took all of four months to put in," Broadway said. Getting the new approach up to speed took a bit longer. "It took about eight to 12 months for the IT organization to absorb it all and be more productive using it because it was something new."
But once it was up and running, everyone wanted a part of it.
Even if the organization believes they have some sort of 'secret sauce' in their solution, there's nothing to say that someone else can't recreate it.

Kevin Broadway
"As soon we got that in, our doors were knocked down by that steering committee -- we did HR, we did product management, we did marketing, we did engineering," Broadway said. The communication barrier came down and both sides met in the middle. "We all actually got on the same terminology, they actually started understanding what an incident was versus a service request."
The cloud strategy has continued to be an efficient use of IT resources. During the set up and for the first nine months with ServiceNow, Broadway had one person managing the provider. In the year or so since, as they've continued to integrate the provider's full IT suite, another team member has been added on the MetroPCS side.
From IT techs to service managers
In a data center-free environment, Broadway explained, IT people, from an organizational and skill set standpoint, become service managers. The need for technology skills is quite limited compared to a traditional IT organization.
"They have to be able to negotiate, they have to be able to create a roadmap, they have financial responsibility end-to-end for operating and Capex for development," Broadway said.
In addition, his internal team of 86 is lean to the bone by big company standards. (Keeping the IT headcount at that number has been no small feat, considering the MetroPCS customer base has jumped from 2 million to 9 million during Broadway's tenure.)
"We have a very limited set of staff, so we have to go through a third party for more complex development. That means we manage the vendor and assist the vendor," he said, citing the example that the internal team co-managing the services provided by Workday takes responsibility for carrying out regression testing three times per year.
Data center-free, the way to be?
When it comes to the all-cloud, data center-free strategy, Broadway can think of no exceptions to his preference for cloud solutions. Currently, a few custom data management applications reside in the engineering department's data center, but even that won't go on forever.
"I think over time, those will 'go cloud' as well," he said. "Those implementations were done that way only because of timing; they are a little older."
For IT leaders who have an interest in going all-cloud, Broadway's first piece of advice is to consider your long-term IT service strategy: What will your business people be demanding, and how will these demands be fulfilled? And don't be cowed by cries for "customized" solutions. Experience has shown him that, in many cases, the business might want to rethink what its real requirements are. The total cost of ownership, time to market and other benefits that cloud provides are hard to beat.
"Even if the organization believes they have some sort of 'secret sauce' in their solution, there's nothing to say that someone else can't recreate it," he said.
As for his peers and the people he reports to, they may not be attuned to the nitty-gritty details of cloud computing, but they can appreciate the results.
"They know we're extremely cloudy -- we're totally overcast -- but they don't have to know what that means to an IT function," Broadway said. "I explain it to them in terms of our efficiency: We have 86 people in IT, here's how we do that; we're less than 2% of total budget, here's how we do that. The costs are predictable and the service levels are predictable."
But is going data center-free advisable for other businesses? Broadway believes it's the future but acknowledges the road is not an easy one. MetroPCS's much larger new relative, T-Mobile, with 75% of the merged companies' total subscribers, has 1,100 people in IT and 4,400 total contractors. That's a lot of folks to rejigger, he conceded. It takes time and money to get to an all-cloud model.
"To move an organization that size to what our model is, that's a multi-year journey, and it's a very difficult thing to do," he said.
But the journey, he firmly believes, needs to commence now.
Let us know what you think about the story; email Karen Goulart, senior features writer.
Dig Deeper on Cloud computing for business