Share this item with your network: BACKGROUND IMAGE: iSTOCK/GETTY IMAGES
Multi-hypervisor environments: Worth the work?

iSTOCK/GETTY IMAGES
Manage
Learn to apply best practices and optimize your operations.
It's time for CIOs to abandon fear and embrace PaaS solutions
CIOs are warming up to PaaS solutions, Tech Target's latest Cloud Pulse Survey shows. Former CIO and current CTO Mario Cruz is a convert.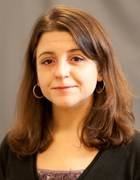 By
Mario Cruz understands an enterprise CIO's reluctance to embrace Platform as a Service (PaaS). He used to be one of them. During his more than 20 years in IT, including eight years as CIO of Chicago-based Rewards Network Inc., he's been around a few traditional data centers and the keeper of many legacy systems.
Now as the co-founder and chief technology officer (CTO) of startup Choose Digital, Cruz has harnessed his business to the cloud. He and partner Stephen Humphreys founded the company in early 2011 as a "white label" alternative to iTunes. In essence, Choose Digital is a digital supply chain for music, movies, TV shows, books and games. Their customers, which include United Airlines and Marriott, use Choose Digital's system to render digital rewards for their respective customer loyalty programs while keeping their own branding and controlling their own user data.
For a startup company with big ambitions, Platform as a Service, which allows users to rent virtualized hardware, operating systems, storage and network capacity over the Internet, was a good fit, Cruz said. The service delivery model allows Choose Digital to rent virtualized servers and associated services for running existing applications and -- critical to its success -- to rapidly develop and test new applications.
"Our goal was to build an API that created a digital supply chain for any company to use and PaaS was perfect for that," Cruz said. "We had decided early on that if a service wasn't core to our business, we'd rather have someone else manage it, and with PaaS we knew it was going to be more secure, faster and usually cheaper, three things we wouldn't get internally."
Cruz is not alone in his endorsement. The drumbeat for PaaS solutions has been slow, but it's becoming steady. According to the March 2013 Tech Target Cloud Pulse Survey, although most PaaS deployments are confined to less than 25% of the business' IT infrastructure, the 1,297 respondents expected that percentage to increase during the next six months. Additionally, the survey found that among respondents who claimed PaaS comprised 26% or more of their IT infrastructure, their usage of the service is increasing, another sign that momentum is growing.
This doesn't surprise Gartner Inc. analyst Yefim Natis, author of Now Is the Time for Mainstream IT Organizations to Understand PaaS. The study, published in February, contends that CIOs and IT leaders need to be ready for the shift to a hybrid computing environment that goes well beyond the software-as-a-service offerings in common use today. The big application infrastructure vendors like IBM, Oracle, SAP, Microsoft and their ilk have begun committing strategic resources to position themselves as players in PaaS.
Things to consider before you go PaaS
Paul Burns, analyst with Fort Collins, Colo. consulting group Neovise, suggests asking these key questions in the three phases of the development lifecycle to understand what you need and what to look for in PaaS solution providers.
Development phase: What languages do they support -- Java only or Python only or is it a mix of different languages? Does their development environment integrate with the development tools you use in-house?
Deployment phase: Once you're done with development and about to push out your application, what environments does the PaaS solution support? Can you deploy it to your own in-house infrastructure or on another public cloud or will it run only on that provider's environment? This is the case with Google and Salesforce.com.
Run time: There are some PaaS offerings that don't offer much here -- they're often just helping you build and deploy. But if you need support for things like scaling your application or auto-scaling it to meet ongoing demands, that would be something to ask about specifically.
"Over the next few years, computing on-premises and computing in the cloud will both be common in enterprises," Natis said.
Natis said industry is at the nexus of the emerging power and opportunity that comes from mobile, social and cloud computing as well as big data analytics. This creates demand from the business for IT to modernize the way it delivers services to the business and to customers. "This is not a peripheral innovation; this is a transformational innovation. Enterprises can do it piecemeal and find themselves redundant, disorganized, disconnected and going in different directions, or they can take a systematic approach to it, understanding that this is not a passing fad."
PaaS opens up speed, flexibility
Cruz is happy to be ahead of this curve. He and his team reviewed a few different PaaS solutions before settling on Woburn, Mass.-based CloudBees. The integration with software and open source environments CloudBees offered -- including services like Jenkins and GitHub -- was the deciding factor.
"We wanted to make sure every developer was very efficient from the get-go, and we chose CloudBees because I could integrate with all those services in one swoop," Cruz said. "Any of my developers could go in, push code, [build an application] and get up and running and test it pretty quickly."
This kind of flexibility was crucial to meet the company's goal of a continuous development and continuous deployment model. Today they're running thousands of transactions daily through their PaaS.
"In my old life, a project could take easily four to six months because by the time you procured the hardware and software, got the environment up and started testing and deploying, if that project failed you just wasted all that time," Cruz said. "In a PaaS environment you can prototype and get things up pretty quickly. If it sinks after six weeks you can throw it away, and that's six weeks versus six months. The time savings of everything you do is astronomical."
There will always be problems, he added, but they will be found and fixed faster. There still will be outright failures, but they become part of the learning process instead of a costly dead end.
"You fail faster," Cruz said. "It didn't work, but you didn't have to requisition any licensing or ask for servers, so no big loss."