Share this item with your network: BACKGROUND IMAGE: iSTOCK/GETTY IMAGES
Prescriptive analytics: Conquer the next business frontier

iSTOCK/GETTY IMAGES
Get started
Bring yourself up to speed with our introductory content.
Is prescriptive analytics the RX for optimal business outcomes?
Prescriptive analytics promises to not just identify what might happen next but actually give us the RX for optimizing those outcomes. Is it for real?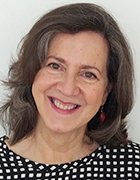 By
Martin Jonassen, manager of analytics at Mofibo Books in Copenhagen, has helped launch prescriptive analytics projects for several of his previous employers over the past six years. At one of Denmark's largest broadband companies, for example, the aim was to increase customer loyalty by using analytics to reduce churn, or the rate at which customers drop a service. The newspaper company he worked for needed to know how many papers to print overnight to meet demand. At media firm IUM Nordic in Copenhagen, a subsidiary of the $7 billion Interpublic Group of Companies Inc., he used prescriptive analytics to help the agency's customers determine how to allocate their media spending amid budget fluctuations.
"The business issues and size of the solutions were very different from job to job," said Jonassen, an expert in statistical and mathematical modeling. The common denominator? Invariably, it's the "human element," not the technology, that proves the most difficult.
"There is always somebody who doesn't believe in this," he said.
It's not all that hard to see why. Prescriptive analytics, sometimes called decision management, is a form of advanced analytics that aims to do some of the thinking (and doing) for us. But, boy, does it require a lot of human thinking to grasp. Often defined as part of the next generation of analytics, prescriptive analytics combines descriptive analytics to elucidate what happened in the past with the forecasting capabilities of predictive analytics to prescribe the next best steps to take.
"So you know what is going on, and you know what might happen. Now what? Prescriptive analytics takes you into the action stage," said Erick Brethenoux, director of business analytics and decision management strategy at IBM.
Lisa Kart, a Gartner Inc. research director specializing in the application of advanced analytics in business, uses similar words to distinguish prescriptive analytics from its better-known siblings. "The output of prescriptive analytics is a decision, a course of action. It's answering the question, 'What should I do?'"
The approach is new in the sense that only 3% of companies use the software today, compared with about 30% using predictive analytics software, according to Gartner. But the numbers are a bit deceptive, Kart said, because her firm was polling mainly business intelligence professionals. Certain industries, such as manufacturing and shipping, have used operations research and optimization techniques, two important subsets of prescriptive analytics, for years to improve performance.
They are saving millions of dollars by finding routes that balance efficiency with improving their service-level requirements, things like getting the delivery to businesses before they close.

Lisa Kartanalyst, Gartner Inc.
"So it is not a new field by any means," said Kart, whose talk at this year's Gartner BI summits is called "All roads lead to prescriptive analytics." And, like her, many experts believe this new analytics frontier will expand quickly to all industry sectors.
Big data accounts for some of the anticipated market demand for prescriptive analytics. The explosion in data volume, velocity and variety -- and our human capacity to make sense of it -- is creating a need for automated decision management. At the same time, advances in a host of relevant technologies, from algorithmic processing power and image processing to computer vision, machine learning and speech recognition, have improved computing capacity to handle the data and to make automated and adaptive time-dependent decisions.
"The time-dependent part is crucial. It is not fixing the problem you have; it is pre-empting the problem you are going to have, without compromising other priorities," said Atanu Basu, CEO at Ayata, a prescriptive analytics software maker.
Who is using prescriptive analytics?
Of course, that is easier said than done. Prescriptive analytics, most experts agree, layers in three techniques -- predicative analytics, rules-based systems and optimization -- to create, in vendor speak, "a revolutionary platform" that will change how businesses operate.
If all works well, Monte Carlo simulations and other forecasting models used in predictive analytics uncover patterns in the data that the business may not be aware of, giving it a clearer view of the possibilities; those possibilities are combined with the compliance rules and other constraints that dictate what the business is allowed to do. (A global brand of alcoholic spirits that uses the IBM platform quickly understood the importance of rules-based systems in the process after its data-crunching tools predicted the optimal market for its vodka products was boys between the ages of 17 and 18 1/2.) An optimal course of action is then laid out, based on the tradeoffs, and the optimization models are continually adjusted as new data comes in.
Industries that have shown an early interest in using today's flavor of prescriptive analytics tend to deal in big data and/or high-stakes decisions -- oil and gas exploration, financial services, logistics. The Houston-based oil and gas company Apache Corp., for example, uses Ayata's prescriptive analytics software to optimize the machinery that pumps oil out of the ground by anticipating when and under what circumstances it could fail. Hedge funds are a new target market for prescriptive analytics software. "It doesn't have to be perfect," Basu said of the software, not when a 1% improvement in performance can translate into hundreds of millions of dollars.
Price optimization, inventory management, supply chain optimization, resource allocation and transportation planning are other business processes to which prescriptive analytics has been applied, Gartner's Kart said. The mammoth systems pricing airline tickets use prescriptive analytics to crunch all the travel-related variables (weather, time of day) in order to set pricing that maximizes profits but doesn't kill sales. Prescriptive analytics promises to help companies make those strategic tradeoffs with greater precision.
"I use the example of UPS in my presentation. They are using optimization to find the best routes to deliver packages, with a system they call ORION," Kart said, referring to the logistics company's On-Road Integrated Optimization and Navigation program. The prescriptive analytics program, which uses software from SAS Institute Inc., aims to optimize delivery routes and personalize customer service. "They are saving millions of dollars by finding routes that balance efficiency with improving their service-level requirements, things like getting the delivery to businesses before they close."
Company size, however, doesn't preclude a business from using prescriptive analytics. IBM's Brethenoux said that certain types of prescriptive analytics can be equally efficacious for a small enterprise, or corporate division, that has a business process it wants to improve -- for example, tuning up an email marketing program to encourage customer loyalty by offering personalized discounts. "Even with a very small amount of data, you can do an amazing amount of analytics to save money right away," he said.
Read part two of this feature to learn about how organizations are pioneering prescriptive analytics to launch a cycle of continual improvement.
Let us know what you think about the story; email Linda Tucci, executive editor or follow her on Twitter @ltucci.
Dig Deeper on Enterprise business intelligence software and big data