Share this item with your network:
AR, VR tech poised to revolutionize digital business management

James Thew - Fotolia
IT mindset: CIOs, tech departments work to overcome the 'IKEA effect'
CIOs are working to overcome the 'IKEA effect' and ownership bias as they endeavor to create more open, flexible approaches for delivering information technology resources.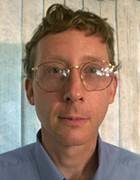 By
CIOs find plenty of encouragement to shed their traditional role of "owning" and managing corporate IT assets, openly collaborate with the business side of the enterprise, and instill a customer-service orientation.
That's easier said than done, of course. Getting themselves and their IT departments to adopt those ideas requires a shift in IT mindset, which, in turn, calls for a fair bit of psychology. Interviews with CIOs and organizational experts, however, suggest that change is indeed possible -- with a regimen that includes rethinking cherished beliefs and working to overcome barriers that impede a new work culture.
Atilla Tinic, CIO at Level 3 Communications, has an educational background in IT, with a focus on software development, economics and psychology. He says, somewhat facetiously, that the last degree sometimes proves the most valuable.
"It might be the psychology that helps me the most at times," he said. "Change management is one of the hardest things [and] I think the IT transition might be one of the most challenging."
That's because the IT shift is not simply about swapping one technology for another -- an on-premises application versus a cloud-based offering, for instance -- but also involves process and personnel change.
"Whether you are in the IT department or a user of a given system, a lot of people define their skill sets around the applications or the functions they support," Tinic noted.
The 'IKEA effect' and the IT mindset
That type of close identification between an IT manager and the system he or she helps build and maintain represents one obstacle in the path of organizational change. Dan Ariely, a professor at The Fuqua School of Business at Duke University, describes the underlying issue as the "IKEA effect" -- the idea that people will place higher valuation on self-assembled products as opposed to similar products in which they invested no labor.
Change management is one of the hardest things [and] I think the IT transition might be one of the most challenging.

Atilla TinicCIO, Level 3 Communications
Ariely, and other behavioral economics researchers, observed this valuation in people putting together the Swedish brand of some-assembly-required furniture. But the same bias can be seen in other areas -- including IT management.
"Once people are part of something, or create something, they fall in love with it," Ariely explained. "And when people fall in love with it, they don't see its shortcomings; they overly invest [and] don't try new things."
IT market watchers such as Gartner refer to this phenomenon as "ownership bias," which stands in the way of CIOs divesting themselves of legacy systems and other "non-differentiating assets." West Monroe Partners, a business and technology consulting firm based in Chicago, also views ownership bias as a hurdle for IT managers to clear.
Cory Chaplin, senior director and leader of the technology practice at West Monroe Partners, said, in his experience, ownership bias is more prevalent among a CIO's direct reports than among CIOs. That said, the bias gets in the way of IT shops taking what the company describes as an "orchestrate-and-assemble" approach instead of the traditional "build-and-manage" formula.
IT departments, Chaplin said, have been focused on owning the technology and cultivating skill sets around that ownership.
"That has been their job security," he said.
Breaking the barriers
Convincing IT personnel to change the way they think about their jobs can start with something as fundamental as the name of their billet.
"How do you help them change? Give them a different title," noted Michael Mathews, CIO at Oral Roberts University in Tulsa, Okla.
Mathews cited the example of a top-notch programmer that he wanted to become the point person on virtual reality, an important initiative at the school. The programmer was reluctant at first to accept the new duties that didn't comport with how he saw his job and career path. Mathews changed his title from senior programmer to chief enterprise and digital strategist. The new title "made him own our strategy" and helped with the transition, Mathews said.
Virtual reality is getting more attention on campus with the recent opening of the $8 million Global Learning Center, which delivers the school's curriculum globally via augmented reality/virtual reality. The chief enterprise and digital strategist, Jon Anderson, has raised his profile as well, with Mathews citing his many meetings with faculty and the university's president.
"The world has changed," Mathews said. "We are no longer sitting in our office, clacking on the keyboard."
But while some IT professionals end up embracing change, acceptance of a new IT mindset isn't universal. Mathews said the role of IT at Oral Roberts University is "to help people survive and thrive in a digital world." The human dimension of why students and faculty want to use a particular system is what's important, not the details of various technology brands.
"Some decided it wasn't for them," Mathews said. "The fact is if you want to change power supplies on a PC, you need to find another job."
Chaplin said IT department personnel may need to be reshuffled to help change happen. That could mean moving people around into new roles or hiring a new generation of IT professionals who are willing to look at the cloud and other new resources.
"A lot of [promoting change] is in team makeup and team shift," he said.
Training for change
Tinic said he sometimes needs to work with the IT team to help people separate their work identity from the systems they support. That process could include rounding out employees' skill sets, so they identify themselves with the broader solution the IT department aims to provide, rather than its constituent technology components.
Retraining, however, doesn't always focus on technology.
Brad Paubel, vice president of internal customer technologies at Maritz, a travel, event management and consumer experience company based in Fenton, Mo., has been transitioning from a traditional IT model to one built around customer service. The organization's new IT mindset has the tech department "selling a service and an experience, not the technology," he noted.
This change in thinking has led Maritz to focus management on people and soft skills. Paubel said tools to facilitate change include a Maritz-developed course on its new culture, book clubs, mentoring programs and discussions on how to interact with customers. He said leaning in and making eye contact during conversations may be intuitive actions for sales personnel, but that's not necessarily the case within an IT organization. The soft skills education and training, however, has proven a plus for the technology team.
"We are really helping people in IT grow as people -- not just focusing on taking the next [technology] training course."
And, as with Oral Roberts University, part of the IT mindset transformation at Maritz involves title changes. Paubel noted that the manager of end-user technologies, for example, has been recast as the leader of internal customer services.
"It is all part of a bigger culture transition," he said.
Transcending boundaries
While the CIOs take somewhat different approaches to changing hearts and minds, the basic outlines of the cultural destination appear to be quite similar. Greater customer focus and interaction with the business is one hallmark. Flexibility in providing IT resources is another.
Chaplin refers to greater interaction as the orchestrate component of the orchestrate-and-assemble approach to IT. Initially, orchestration is just getting IT and business to talk. That's a big step as many people outside IT view the tech department as the group that always says no.
"IT has been the curmudgeon," he said, adding that more IT shops are now open to collaboration.
Once IT understands the needs of the business, the next step is assembly. That is, building the appropriate technology platform to enable the business. That could include a range of resources including cloud-based offerings and external service providers as well as in-house resources.
That platform is more open to outside influences and less dependent on a CIO accumulating headcount. Mathews said the previous response to acquiring new skills was to hire more people. Today, however, he reaches for a metaphorical "book shelf" to obtain skill sets, which could come from an employee, a vendor or even a competitor.
As for the latter, a school may contact another university for help on a particular technical problem. For example, Oral Roberts University has incorporated Fitbit wearable technology into its student fitness program, with "aerobics points" transmitted directly to the school's learning management system. Another college may ask about how to integrate Fitbit in a similar way.
"We will share the tool set, if you want to do it yourself," he said. "If you need it working in the next month, we will give you the scripts we wrote for that."
Maritz is also looking beyond its organizational boundaries.
"We are looking for the best possible solutions for our customers, and many times that is not us doing it ourselves," Paubel added.
The Maritz IT department will set forth the options for a given business need, whether it's a hybrid cloud, a third-party application or an internally built offering.
While a traditional IT department hosts business applications in-house, Maritz is open to hosting apps on Amazon Web Services or Microsoft Azure. The company uses ServiceNow's cloud-based IT service management software to help customers provision those resources.
"We are here to orchestrate with whatever solution makes the most sense," Paubel said. "That is the mindset that allows us to get the ... thought process to change inside of IT."
Dig Deeper on Leadership and strategic planning