Share this item with your network: BACKGROUND IMAGE: iSTOCK/GETTY IMAGES
Run IT as a startup with an innovation culture

iSTOCK/GETTY IMAGES
Manage
Learn to apply best practices and optimize your operations.
IT executive salary, career and project ambitions: Roadmap 2014
The results of our IT Salary and Career survey are in. See how your salary and career goals compare with those of your peers.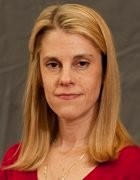 By
The TechTarget IT Salary and Careers Survey results are in. Over the next few weeks, writers and editors from the CIO/IT Strategy Media Group, as well as staff from our sister TechTarget sites, will share the salary and total compensation results and job satisfaction and career path trends of the 1,711 IT professionals who took our survey this year, who ranged from systems administrators to CIOs.
This piece is the first in a series that will delve into senior IT executive salary and compensation, IT strategies and career ambitions. The coming stories will also focus on the highest and lowest earners, IT budgeting and staffing and the top IT projects for 2014.
Money doesn't seem to be as big a motivator for many of them as meaningful work does.

Jim Cole, director of IT, technology services company
The highest paid senior IT executive who took our IT Salary and Careers survey was a CIO who made $1.48 million (bonus included) in 2013.The average total compensation for this group of 466 senior IT executives was $164,000, and 50% of these executives expect their total compensation to rise by 5% in 2014 -- in line with the raise they received in 2013.
Why so optimistic about the compensation road ahead? It's well deserved, as several senior IT executives explained. Their responsibilities are being aligned with business goals and business outcomes, not just "keeping the lights on." That spells ROI. Technology is not just a means of optimizing business processes but flipping business models; not just improving customer service but engaging customers in entirely new ways; and not just about serving the traditional "IT customer," the employee, but the external customers that the CEO or any line of business serves.
Sure, 54% of these senior IT executives (CIOs, CTOs, directors of IT and executive vice presidents of IT) said the top measure of success for their position is ensuring the reliability of IT services (that's a given), but 47% said it was also measured by helping the business meet expected goals and outcomes.
"My role is being able to interpret what the business wants and finding the tools to do things not only differently, but better," said Mark Landes, the director of IT for a global manufacturer.
This entails consolidating 18 systems into one ERP in order to get one "data version of the truth" for reports used to make business decisions out of his company's business intelligence (BI) system. His IT organization is also swapping out a "big cost and well-known" Software as a Service CRM system with one that instead easily connects to this new ERP system and caters to customers that are business partners.
Career paths lead to data management and the need for speed
Senior IT executives said that operational efficiencies (58%) is the top value the business expects to gain from technology projects in 2014, followed by increased employee productivity (43%) and improved customer service (36%).
These are value factors that are not lost on IT executives such as Naimish Shah, senior director of IT for a large financial services company. His mission moving into 2014, first and foremost, is to improve the data quality of the information used by employees to do their jobs and to create new services for customers within the "business platforms that help generate revenue" for his company.
His top projects for next year include the following:
Cleaning up data, in part by consolidating platforms and outsourcing the management of platforms to offshore data experts.
Introducing new products and services faster through system consolidation and data cleansing.
Reducing complexity and creating system flexibility. "If we have lower systems complexity, we can tweak products and services that we offer faster and be more responsive to change management requests as they come up," Shah said. "These projects also set us up better for merger and acquisition with fewer systems to merge."
Jim Cole, who initially focused on tech projects from BI to mobile, joined a technology services provider two years ago as an IT director in charge of 800 IT professionals serving the provider's financial services customers. That's a far cry from his career beginnings as a programmer. How was he able to make the leap from taking directives to giving them?
"I started to focus less on the actual development and more on aligning to business objectives," he said. "[I focused on] making sure that IT services support the business. From an IT management perspective, the business is more 'in the driver's seat.'"
"They see all this money being spent on technology and they want business value faster from technology," Cole said. "Whatever vendor stack you use, it's there already; what matters now is making enhancements faster."
Agile and iterative is the language that he and the C-suite are using, with the business loosely defining what it needs and IT delivering pieces of a project weekly. "We change things iteratively after we go back and forth with the business. It's not about perfecting everything -- a long, large-scale project -- but perfecting elements of it faster," he said.
Landes is also using an Agile project management approach to the roll-out of his new ERP system. A transplant from a strategic consulting firm hired by his current employer for a specific project, Landes has the business-approach part down. He also has an interesting, agnostic take on the technology needed to support a business.
"I have no attachment to a given system, and I know a lot of IT people who do get very attached to a given technology," he said. "I have no problem switching out a system in six months if market or business factors change and something that better serves business needs comes along to improve the way things are done."
Moving into 2014, Landes is beginning an eight-week rolling, iterative schedule for the ERP implementation. "It doesn't have to be perfect because in many cases we would have to redo aspects of the system anyway. The idea is to remediate as you go to achieve smaller milestones."
Being a mentor and a mover and shaker
Landes, Cole and Shah said their total compensation (salary and bonus) are in line with the average compensation of other IT executives in their given industries. For senior IT executives in the non-IT manufacturing industry, our survey found the average IT salary and bonus in 2013 was $150,000; for technology consulting, it was $162,000; and for financial services, it's also about $150,000. The highest-paying industry was legal, insurance and real estate, at an average total compensation of $197,000.
The almighty dollar is a factor in terms of job satisfaction and career path for senior IT executives, the IT salary survey showed. And the ability to advance their careers and their take-home pay is based not only on their own actions, but on the actions or inaction of their staffs.
Cole has found that work/life balance and flexibility motivates his employees. "If they work late, they come in later and they can work from home," he said.
Work flexibility is also a hit with recent college grads, but Cole said it is harder to nail down the secret to keeping newer generations on the payroll. "They are looking for meaning in their work. I had a college grad tell me he didn't want to program for big banks who take money from people. He left to become a preacher," he said. "That's an extreme case, but money doesn't seem to be as big a motivator for many of them as meaningful work does."
This new generation also appreciates appreciation. An award or their picture on the wall for a job well done goes a long way, Cole added. "Public recognition motivates them. We try to balance all this, but the market is heating up and it's becoming more and more challenging to balance all of their needs."
Landes has taken steps to improve the work life of his new IT staff. Before he came on board, "everyone in IT felt like a task doer. No one was empowered to make choices or suggestions," he said. His first move was to start calling his team "solution engineers" instead of IT employees to get across the point that they were building solutions for the company. The next step was to give them a way to do that. "They meet with people now and communicate how a new product or functionality will help them. You have to empower them to make decisions, and if they make the wrong ones, it's a learning experience."
What motivates senior IT executives to stay with current employers? The top three reasons are that innovation is encouraged, business is picking up and the management team is strong. Conversely, senior IT executives start to head for the door when career advancement is limited, management is ineffective and the IT budget keeps getting cut.