Manage
Learn to apply best practices and optimize your operations.
IT director uses simple green decisions to make IT relevant
Sometimes it's the little things. One IT director found three simple green decisions, saved a big bank and helped to make IT relevant.
Our SearchCIO-Midmarket.com 2012 IT Leadership Awards recognize the contributions and innovations of IT professionals...
Continue Reading This Article
Enjoy this article as well as all of our content, including E-Guides, news, tips and more.
within midmarket companies. We sent out a call for nominations of individuals who have excelled in six categories, including Green IT. This award recognizes a leader whose initiative has promoted ecological and sustainable IT.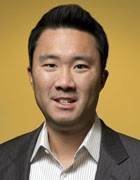 Kevin Soohoo
Kevin Soohoo, director of IT at Air Systems Inc., is a finalist for the Green IT Award. His project looked at the organization holistically, from the way its buildings were lit to the chemicals used for cleaning, to the IT space. Soohoo thought about ways to make IT relevant, looking beyond the server room and virtualization to get down to individual levels of energy consumption.
Soohoo piloted a series of simple but effective ideas with the theory that "every little bit helps." Because even LCD monitors and desktop printers in standby mode draw power, he deployed smart power strips that would shut off power to peripheral devices (monitors, lights, printers and so forth) when a PC was shut off. Plugging cubicle lights into these same power strips ensured they no longer would be forgotten when employees left for the night. He also began using solar keyboards that were powered by the lighting in the office. A new, centrally managed PC power management system enforced shorter sleep- and idle-time windows for PCs. If employees didn't put their machine to sleep when they went to lunch, the system would automatically go dark after 10 minutes instead of the usual 30 minutes. Just this very small change saved a minimum of 4,000 minutes of PC energy daily, a demonstration of Soohoo's belief that the small changes make IT relevant.
Get to know SearchCIO-Midmarket.com IT Leadership Award finalist Kevin Soohoo.
Great combination of business and technical leadership. [Soohoo] changed the way technology is perceived throughout the organization.

SearchCIO-Midmarket.com IT Leadership Award judges
Title: Director, Information Technology
Company: Air Systems Inc.
Employees: 350
Years in IT: 16 years
Education: Bachelor's degree in business administration/MIS from San Jose State University; master's degree in information systems from the University of San Francisco
First IT job: IT administrator for Volex Inc., in 1996
First corporate job: Payroll/HR clerk for Volex Inc., in 1994
What's the best advice you've ever received? "Make IT relevant," [said] Tony Young, CIO at Informatica. It was actually said to me in passing when I was talking the other day to a fellow CIO who is actually making the transition from IT leader to business leader. In it was a reminder and an affirmation that if you cannot make IT relevant within your own respective organization, what credibility do you really have as an IT practitioner, [and] how can you, without said credibility, really contribute to the business and help it grow? Otherwise, you will just be the "IT guy" and may even find your own job being outsourced one day.
What's your alter-ego career? CIO for the San Francisco Giants. I love technology and I love baseball: What better job could there be! Data drives virtually every aspect of the organization, from player development to ballpark operations and beyond. I think it would be very interesting and fun to help the business grow in that regard. Working late nights (when they have home games) would be fine with me too! However, right now it's being a new dad for my five-month-old son Ethan. Alternatively it's also being a philanthropist by serving as a board member on the CIO Scholarship Foundation [tax-exempt organization]. We provide endowments to local colleges and universities including Stanford and UC Berkeley to help finance tomorrow's IT leaders. So I keep pretty busy these days -- the Giants will have to wait.
What are you currently reading? The Baby Owner's Manual (Louis Borgenicht) and Chief Information Officer's Body of Knowledge: People, Process, and Technology (Dean Lane). I am a contributing author for that book. All proceeds of this and two previous books go towards the CIO Scholarship Foundation.
An excerpt from Soohoo's nomination
Since coming to Air Systems in 2006, Kevin has three self-imposed values and mantras in which all IT activities are aligned.
IT adds value through "competitive advantage." For example, within our fleet operations, GPS-enabling their vehicles became an apparent "must-have," as it would not only allow technicians to be more responsive, but also better manage the vehicles in terms of asset management and maintenance, thereby extending the life of these capital expenses.
IT adds value through "organization agility." For example, business intelligence, the ability to leverage existing data to drive better decisions, became a reality through the use of simple tools like Crystal reports in driving analytics that enabled the sales teams to be more selective in targeting prospects that had fallen through the cracks.
IT adds value through "financial efficiency." Deploying GPS to the fleet is one example, because it enables us to have better maintenance schedules for the vehicles. Now we know for sure when a vehicle hits its 60,000-mile mark and can thus call the driver in for maintenance. Another simple example is deploying department multifunction printers and moving to a cost-per-copy price model, which gives greater visibility into printing costs. Beyond these three mantras, Kevin is now splitting a portion of his time in business development, helping set and execute strategy for promoting the company's external objectives. Through this, Kevin is working more directly with the CEO and other executives in driving success for the company.
Describe the best technology decision you ever made: It would actually have to be one that was made recently, in which we deployed these very simple and affordable Visioneer mobile scanners out to our field personnel. These scanners are actually bundled with these Eye-Fi (Wi-Fi) SD cards that basically enable the device to communicate straight to a smartphone, like an iPhone or Android phone. Just install the appropriate app and the phone starts receiving the image; then from there it's emailed right out. No computer and no wires needed; and since these scanners are battery-powered, there's no need to plug in for power. These units literally paid for themselves in less than a month with all the time saved from not having to sit and boot up their laptops and launching their email client.
What's the biggest challenge you face in IT today? I have two, actually. [First is] adjusting to the new ways people are working, collaborating and communicating, and in general, getting work done while balancing against corporate standards and processes. Tomorrow's workforce (aka Millennials) is changing the way we look at how business gets done. It can't be ignored and if you don't embrace it for all that it is (good, bad and ugly), you will be left behind. [Second is] filtering through the dozens of cloud solutions popping up, seemingly every day. There are so many solution providers, all with some cloud element, that it's challenging to find the ones that can really provide value. In this regard, it's important to have a network of trusted peers to bounce ideas around and share "war stories."
What's your prediction for the next big technology? Augmented reality [AR] is really interesting, and I would expect we should see some really cool applications of this in the coming year or so in terms of marketability, particularly through your smartphone. With phones getting more and more powerful, there will be more creative uses of AR. I know the upcoming America's Cup race in San Francisco will feature some AR-type stuff, so I am really excited to see how that works out. I think ultimately AR will be a platform for exclusive content distribution, maybe to a community of people with like interests or for some next-level gaming applications, so there's a big social aspect to it.
What was your best career move? Joining Air Systems and transforming IT from an operational function into one that is aligned with the business and helps the company grow. This opportunity has blossomed into playing a key role in leveraging IT to help set strategy for our Energy Solutions division. One of our early successes was deploying a customer portal, which is used to collect and analyze our customers' utility usage data, which has been a huge value-add to the business. Right now I am helping developing a business case to further augment Energy Solutions with 3-D airflow modeling technology for data centers, which is very cool (no pun intended).
Describe your biggest career influence: My biggest career influences are my boss at Volex Inc., Mike Tonino, (past) global VP of IT, and my mentor, Dean Lane, founder of The Office of the CIO. Mike was truly a part of the business and not just serving it, which is something I strive to do every day. He had a seat at the "big table" and showed me (from the beginning of my career) that IT should be more than just an operational function. He instilled in me passion and integrity for the IT function. Dean, on the other hand, has provided invaluable encouragement and insight and has opened up many doors both professionally and personally. His belief of being the "CEO of the IT organization" resonates with me. I would not be where I am today without these great guys!
What is the biggest problem you see with corporate cultures today? The notion of leveraging social media as a means to better connect to customers is still not clear for many corporate companies. Instead, many immediately think of it as a way for employees to waste time or post frivolous musings about their day, and thus they shun it. Yet there are many companies out there that are embracing it and benefitting. Skittles.com, for example, is not a website in the traditional sense, but rather it's literally one big blog that reflects how popular it is with its consumers. A recent CNN article pointed out that Nike did not run any Super Bowl ads this year. Why? Because they would rather have "dialogue" with their customers through social media elements rather than taking the traditional "here's our product; we hope you like it" approach with print and online ads and commercials. Having dialogue with your customers enables a company to ultimately provide better products and/or services, yet many companies cannot see this, and I am not sure they ever will.
What's your advice for IT pros coming up in the ranks? Networking (not the computer kind), as I noted under challenges, is something many of us, especially in the tech industry, do not do enough of -- or at least, do it well. Personally, networking for me has opened many doors, but the real value is knowing that you're not alone, that someone else is facing or has faced the same challenges and may have found a solution that works. [The Society for Information Management] is one of the more well-known national networking organizations. Besides that, I belong to two other senior/executive-level peer groups based in the Bay Area; they are invaluable to me and are generally really fun groups to be around.
Twitter handle: @yippyskippy. I don't post however; I just follow the local food truck scene -- good food, low prices, love it!
LinkedIn: http://www.linkedin.com/pub/kevin-soohoo/1/754/1a8
Let us know what you think about the story; email Wendy Schuchart, Site Editor.
Dig Deeper on Small-business infrastructure and operations