Share this item with your network:
Google Apps for Work vs. Office 365

FotolEdhar - Fotolia
For students, startups, the best work applications are Google's
Apps for Work: Google's work applications win over young companies and students, but the business suite does have its drawbacks.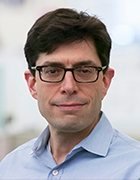 By
Shoes of Prey, a retail website that lets women design their own shoes, is a startup raised on Google Apps for Work -- in more ways than one. Its founding members worked at Google, said one of them, CTO Mike Knapp.
"When we left, Google Apps was the only option we really seriously considered," Knapp wrote and shared, appropriately, in a Google Doc. "We really haven't looked back. We love how simple it is to configure and onboard new employees."
The company has approximately 200 employees spread across the United States, Australia and China, and they're constantly online at the same time, editing documents in Google Docs, the Sheets spreadsheet program and Google's slideshow generator, Google Slides. (The other half is on the shoe production line or work in the company's six store locations.)
Google's work applications are more than Shoes of Prey's collaboration platform; the productivity suite also serves as its IT department.
"As the de facto head of IT, I also very much appreciate not having to worry about scaling an IT infrastructure or maintaining a help desk," Knapp said, adding that Google's list of frequently asked questions on Apps for Work helps him in most situations. "I also don't have to wear a pager and fix servers in the middle of the night."
Familiarity breeds content
Google Apps is widely used in higher education, partly because college students "grew up with Google Apps," said Gartner analyst Guy Creese, citing the example of Northwestern University in Evanston, Ill.
Several years ago, Northwestern was running its webmail on Microsoft Exchange Server. The school told him students hated it and demanded Google Apps. "So to a certain extent, this [was] a political decision -- 'Let's keep the students from rioting. Let's just give them what they want.'"
At some colleges and universities, Creese said, it's common to find faculty and staff using Microsoft Office for their work applications -- whether Office is powered by physical servers or in the cloud -- and students on Google Apps.
Denison University, a small liberal arts school in Granville, Ohio, brought on Google Apps for Education -- a free, higher-education version -- five years ago for standard email, collaboration and sharing capabilities. Office 365 was implemented in June 2015, but the school doesn't force any of its 2,250 students or 700-plus faculty and staff members to use one set of tools or another, said CIO Dena Speranza. In fact, there's a lot of mixing and matching of work applications.
"Where I see 365 being preferred [is] in our business office, where they're very heavy Excel users. That's their primary tool that they use for a lot of work," Speranza said. Students and professors use Google's file sync-and-share system Google Drive to hand over papers and grades, she said. "We've got the best of both worlds. They're able to do what they need to do with either tool."
There's not an app for that
Using Google Apps for Work -- alongside another productivity suite or not -- could have downsides, Creese said. Take the Google+ social media application. While it works fine, it's not covered under Google's corporate service-level agreement. So if there's a problem, calling Google for support isn't an option, Creese said. "You're looking at the user forum just like 10 million consumers are."
Another issue is compliance with the Health Insurance Portability and Accountability Act (HIPAA). To comply, Google will sign a business associate agreement, which binds the company to the privacy standards laid out in HIPAA. But -- and this is a big but -- the customer now can't use certain pieces of the software suite, Creese said.
"So part of what Google says is, 'Oh, if you really want to be HIPAA-compliant, that means you won't be using these things,'" he said. "You paid the full amount of money, but if you have HIPAA requirements, now you're using less of that."
When Jonathan Reichental, CIO at the Palo Alto, Calif., city government, reviewed Apps for Work two years ago, one check against it was how well the suite's work applications conformed to requirements laid out by the FBI's Criminal Justice Information Services, also known as CJIS, which gives federal, state and local agencies access to information and resources related to criminal justice and law enforcement.
"When we compared Microsoft CJIS compliance with Google's, Microsoft was fully compliant whereas Google was almost there."
A Google spokesman said Apps for Work was compliant with CJIS today, though notice could not be found on Google's website for government customers.
Sky's the limit with work applications?
As for the future of Google Apps for Work, Creese doesn't see a flood of new customers rushing in, so the office suite of work applications is likely to be a distant second to Microsoft for some time, he said. And though some big companies, such as PricewaterhouseCoopers and Motorola Solutions, will continue to make the leap to Google, many more will not. That could be because they're Microsoft shops at heart -- or because Microsoft is coming out with newer and stronger security features, a big draw for big companies.
In 2015, for example, Microsoft released Customer Lockbox, which warns Office 365 customers if Microsoft needs to access their data because of, say, a government subpoena. As yet, Google hasn't matched that innovation.
"If Google made some moves and talked about new products or new features, then perhaps it could grow, but at this point it's pretty steady-state -- not increasing, but not decreasing either," he said.
Though Joe AbiDaoud, CIO at Toronto mining company Hudbay, yearns for continued efforts -- at Google as well as elsewhere in the tech industry -- at eliminating phishing attempts to hack into companies' computer systems, he said the Google Apps platform has improved over his four years as a customer, if incrementally. For instance, on Google Drive, a user today can restrict what an outside party does with a document that is shared. That wasn't possible in 2012.
"This is a company that continuously looks at making their product better," AbiDaoud said. "And they do it in a collaborative way. They talk to their customers. It really is a benefit that is widely overlooked."
The decision about which cloud-based productivity software to use is often a matter of corporate culture. Part one of this feature story explains why.
Dig Deeper on Cloud computing for business