For space agency, cloud financials are out of this world
The Center for the Advancement of Science in Space chose a cloud app to get a real-time view of its books -- and close them faster.
Few people can say what Jorge Fernandez can: that his boss was an astronaut.
Fernandez, CFO at the Center for Advancement of Science in Space, or CASIS, has never left Earth's gravity, but in 2014 he took a bold step. He jettisoned the on-premises accounting software the agency was using for cloud financials.
Fernandez was ahead of his peers -- 16% of finance and business executives were moving to the cloud, according to 2014 research by Saugatuck Technology -- because he had to be.
CASIS was established in 2011 to run the U.S. laboratory aboard the International Space Station. Its job is helping scientific teams do research in space, from distributing government funds -- part of the $15 million in federal money it gets a year -- to helping procure lab equipment that could withstand the bumpy, 249 miles to low-earth orbit, where the space station circles the planet. Fernandez's job is to track budgets on a quarterly basis and report to high-up stakeholders, including NASA, Congress and the White House.
But keeping track of a universe of grant payments, experiments and projects requires up-to-the-minute views into the agency's financial situation, something that was impossible with the software Fernandez was using. It didn't let him see transactions as they were happening.
"I'd have to wait for the month to close to see what was there, and the information was very difficult to get to," he said.
That led Fernandez to Intacct, a cloud financial management system that integrates with the agency's battery of cloud computing applications and gives full status reports into its finances. It's a tap on real-time information that allows CASIS to more effectively manage its resources, make better strategic decisions about what projects to pursue -- and ensure that the space station is doing science that matters.
High science
CASIS headquarters is on Florida's Space Coast, not far from the Kennedy Space Center, where the now decommissioned space shuttles were launched; its mission is grandly stated on its website: "to maximize use of this unparalleled platform for innovation, which can benefit all humankind and inspire a new generation to look to the stars."
The first part means CASIS needs to acquire all kinds of research. Some experiments are aimed at benefits on Earth -- for example, research on combustion in a weightless atmosphere to help improve energy production. Others target the feasibility of space colonies, such as medical studies on how the human body reacts to long spaceflights.
The second part is working with NASA, universities and other partners to get people excited about space exploration and research.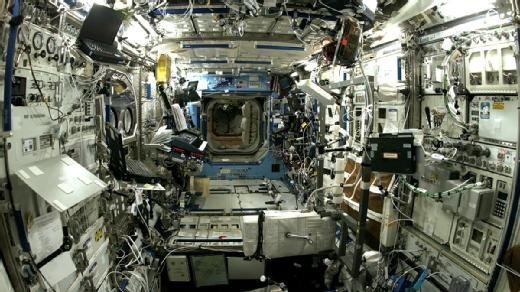 That leaves no shortage of work for the agency's 32 staffers, including Fernandez. He outsources accounting to Tate & Tryon, which specializes in handling nonprofits' finances. The Washington, D.C., firm was using Microsoft Dynamics GP accounting software -- formerly known as Great Plains -- but transactions would accumulate before the books closed at the end of the month, and uploading would take forever.
The software was also too feature-rich for CASIS, which has fairly simple accounting -- it makes billable payments, reimburses employees for travel and, besides some office equipment, has few fixed assets. And running reports was a trial.
"I'm not technologically inept, but I have so many things to do I don't need to run through 50 fields to run a report," Fernandez said. "I just want to change one date and then run it."
Launching cloud financials
Fernandez complained -- "I was like, 'I hate Great Plains. I need to find something'" -- and in the summer of 2014 Tate & Tryon introduced him to Intacct, which the firm had started using for some of its newer clients. In October that year he traveled to the Intacct Advantage conference in Orlando, just over an hour's drive away, to get questions answered. He left impressed by demonstrations of the software's self-service reporting, drill-down capabilities and what Intacct calls dimensions -- essentially, general-ledger attributes that can be assigned to every transaction, allowing for granular tracking.
Fernandez pushed Go on the implementation as soon as he returned from the conference. All of the agency's fiscal-year historical data was loaded into Intacct. Roughly a month later, in November 2014, CASIS was using the software for accounts payable, general ledger and reporting. Fernandez now uses the dimensions feature to classify projects into, say, outreach events and activities, and experiments by the type of science.
That makes tracking grant payouts to researchers a lot easier. Now he can run a report at will and see which researchers have been paid and which still need cash. He ran one recently and examined it carefully.
"I was able to go to my operations director and say, 'Hey, you guys gotta follow up on these,'" Fernandez said.
And closing the books at the end of each fiscal quarter is faster, he said. CASIS now closes in five days, and within three weeks it has its quarterly report ready for its board and government overseers. Using the old system took the agency about five weeks to close and eight to pull together the report.
Cloud appeal
Intacct is also a good fit for the agency's all-cloud business app environment, Fernandez said. CASIS uses Microsoft Office 365 for email, Box.com for storing and sharing files and Concur for booking trips. And Intacct is an open API, so it works well with other financial apps: Bill.com for bill payments and Nexonia for expense reporting. And everything circulates into Salesforce, which tracks the contract terms that determine how researchers get funding.
"We're creating the project codes in Salesforce, and it feeds into Intacct, and we're also bringing in the details from Nexonia," Fernandez said. "So we have Intacct as the main one receiving everything."
Fernandez isn't worried about Intacct being a portal for unwanted visitors. The software's built-in security features give him peace of mind as does the certification awarded by the American Institute of Certified Public Accountants, the professional association for CPAs.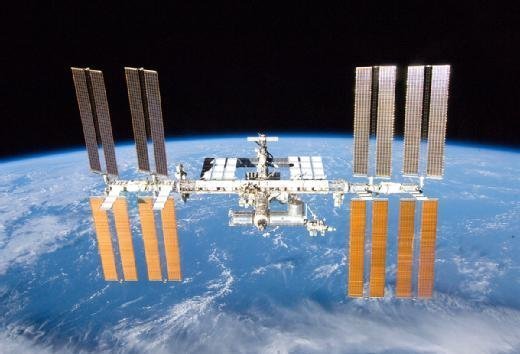 When Fernandez started at CASIS in 2012, the agency was less than a year old. He redrafted plans to build up on servers and hardware and has since become "very pro-cloud." He still is in the vanguard among CFOs but perhaps not for long: Forrester surveys show 19% of executives have replaced on-premises financial systems with cloud financials as of 2015, but that percentage is expected to grow.
For Fernandez, cloud computing means employees can access their business applications from anywhere they are and automatically get the new features and upgrades the vendors push out.
"It's all about productivity. I'm on the road. My business development team is on the road. My operations people are on the road," he said. "If it's on a phone or if it's on a laptop or it's on a desktop, I need to be able to access that information and get stuff done, because people are rarely in their seats in an office working. They're usually somewhere out and about."
Next Steps
STS International chooses Intacct for cloud financials
Count on financials in the cloud
Questions to ask before making the cloud finance move
Dig Deeper on Cloud computing for business