Share this item with your network:
The marriage of mobile and data analytics

auremar - Fotolia
Evaluate
Weigh the pros and cons of technologies, products and projects you are considering.
Evolution of mobile hinges on marriage between data and devices
Enterprise mobile computing marches on, and data is proliferating. Companies need to put them together to compete effectively.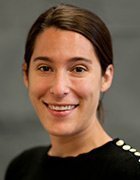 By
Tablets, smartphones and interactive dashboards have revolutionized the CIO mandate to provide the right information to the right employee at the right time, but the marriage of mobile computing and data also has added layers of complexity to this challenging task.
Part of the complexity stems from an increasingly data-savvy consumer base. Armed with smart devices, consumers habitually research products and pricing online before they hand over their credit cards (or utilize their Apple Pay). These same consumers are using mobile devices to produce data that can be critical to business results. Delivering the right business information to the right employee at the right time in order to close a sale, for example, now requires a level of business intelligence and split-second delivery that many companies -- and business processes -- are simply not set up to deliver.
That leaves IT departments (and the business) with the job of not only knocking down departmental walls in their efforts to make data from across the enterprise more accessible, but also integrating new data sources into the mix -- from third-party data brokers to the proliferation of sensors to new technology that's transforming the very term mobile device itself. In the not-so-distant future, the evolution of mobile and data will likely not only refer to data generated by wearable devices, but to information gathered by commercial drones as well.
The complexity of closing a sale
It's no secret that the medical industry is being upended by digitization, which is spilling out onto organizations such as Welch Allyn Inc. For the sales team at the 100-year-old medical diagnostic supplier, closing a deal involves a data village.
"Besides having a better, more knowledgeable buyer, you are also competing against multiple priorities," said Paul Liberatore, senior manager of the sales enablement team for North America and Canada at Welch Allyn. Even five years ago, sales associates would interact with a nurse manager or doctor to close a deal; today, they're presenting to buying committees made up of clinicians, C-level executives, CIOs and purchasing experts, Liberatore said. So, not only is Welch Allyn up against "fierce competitors" in the medical device space, it is also competing against the corporate objectives championed by these buying committee members -- from the hospital parking garage in need of renovation to a high profile donor-driven initiative.
Data is the key to survival for Welch Allyn, Liberatore said. One of his goals is to capture the elusive 360-degree view of the customer. To that end, the company has outfitted the sales team with iPhones, iPads and a mobile application from Savo Group, a sales enablement technology. The goal is to make relevant customer data -- purchase preferences, purchase history, responses to promotions, complaints about equipment, what's in the shop for repairs; in other words, any possibly salient and persuasive data point -- accessible to sellers in real time.
Data types aren't the only thing evolving; so is the very concept of the mobile device.
The back-end problem, itself, is something IT departments are familiar with: Data at Welch Allyn is departmentalized. For example, "People in marketing didn't know people in sales were collecting this information -- and vice versa," Liberatore said. With the backing of C-level executives, including the CIO, Liberatore is knocking down the walls between departments, tagging relevant data to make it searchable and feeding it into the Savo system. Soon, they're planning to build an automated coaching guide into the application to provide the sales associates with easy-to-implement best practices when they're in the thick of it.
Automation like this is foundational if the evolution of mobile and big data is going to be successful, according to Peter Guerra, who co-leads the data science program at the consultancy Booz Allen Hamilton in McLean, Va. "It seems like innovation and the pace of business and the pace of mission is constantly increasing, so the more you can automate, the more you can compete with your potential rivals," he said.
Customers consuming and producing data
For Dieter Steinmann, senior manager of information and communication services for business systems at Fraport AG, delivering the right information to the right people at the right time includes the flying public. Fraport AG operates the Frankfurt Airport in Germany, a hub for international travel and cargo transport. In 2013, 58 million passengers spent some amount of time on its four runways and wading through its two terminals, making it the 12th busiest airport in the world in terms of passengers. More than 50% of those passengers didn't stay long, using Frankfurt as just a stopover.
For Fraport, big data is "more in the velocity and variety area than the volume area," according to Steinmann. He estimates that they're collecting about 1,000 different data points per flight for its operations and management team. But figuring out how to collect, ingest and analyze the increasingly complex and quickly multiplying data sets required a new analytical platform, which the IT team built out of Hadoop, a Greenplum appliance and SAS Visual Analytics. As part of the overhaul, Steinmann and his team introduced a combination of native and HTML 5 mobile applications for the management and operations teams, which they can access on tablets and smartphones.
The data captured doesn't just happen on the tarmac alone. Steinmann and his department also keep a close watch on passenger flow in the terminal itself. "We promise our passengers that 90% of the wait time will be below 10 minutes," Steinmann said, referring to it as a kind of service-level agreement. To track customer flow, they began using Bluetooth technology via passenger smartphones. And not just for internal use only; Fraport gives customers visibility into wait time with digital signage throughout the airport and, of course, on its customer-facing mobile application, according to Steinmann.
Booz Allen's Guerra said businesses are increasingly building services for users around technologies like Bluetooth. "A perfect example is Waze," he said, referring to the mobile traffic application that maps user geolocation data to provide insights into traffic bottlenecks.
"For a long time, mobile was only seen as a consumption device, in that you could use big data to leverage all the systems of data you need to get insights," Guerra said. Now, customer mobile devices are seen as a producer -- as well as a consumer -- of data.
In a mark of just how fast things change with mobile technology solutions, Fraport has since moved onto video to help produce forecasts of customer flow due to quality issues with Apple's more recent Bluetooth implementation.
Future drone state, already here
Data types aren't the only thing evolving; so is the very concept of the mobile device. Drones, which were first introduced for surveillance purposes by the government, are rapidly making their way into civilian life. In addition to the well-publicized snafus (ill-advised wedding videos) and Amazon's promise of a future delivery system, the use of commercial drones is finding its way into an array of industries, including traditional businesses such as agriculture and mining.
Farmers are turning to remote controlled, unmanned aircraft and imagery technology to improve yields, said Brandon Basso, vice president of software engineering at 3D Robotics Inc. in Berkeley, Calif., at last year's EmTech 2014 hosted by the MIT Technology Review. The drones can spot watering issues or a potential pest infestation. And because there are low regulatory barriers on farms, they can fly below 400 feet over acre after acre of farmland, a sweet spot for capturing high-resolution images of a farmer's crop. "Turns out, there's an incredible benefit to be had on farms by spotting problems," Basso said.
Open-air mining operations are using drones to keep track of material that's been excavated from the quarry, said another EmTech presenter, Jonathan Downey, CEO of Airware Inc. in San Francisco. A French drone manufacturer, which uses Airware hardware and software, has developed a commercial drone that "takes still images and puts together a digital terrain elevation model," acting as a digital accounting tool, Downey said.
"Many of these mining operations have problems with dirt being removed at night, sold on the side, not being stockpiled where appropriate. By overflying the mine at the end of every month, which they're doing now, they're able to generate a digital check against all of the other reporting that's going on at the mine," he said.
Images taken and analyzed on a monthly basis doesn't sound big data-esque, but combine high-definition photographs or video with up-and-coming trends like predictive maintenance, and big data isn't far behind.
"Drones are going to be a more frequent and more accurate reporting tool than have been available for many industries around the world," Downey said.
The connected cow: A marriage made in data
Have you heard the one about the "connected cow?" When it comes to modern-day cattle production, dairy farmers have relied, in part, on the "age-old" tool of observation to artificially inseminate cows, Joseph Sirosh, corporate vice president of machine learning at Microsoft Corp., explained to attendees at the recent Strata + Hadoop World. But the observation is not fail-proof, especially given the fleeting hours when a cow is fertile -- a mere 12 to 18 hours every 21 days.
Enter wearables, specifically, "cow pedometers." Turns out when a cow is fertile, it's also more active. Researchers in Japan began outfitting cows with wearable devices to keep tabs on step counts. The devices, called Gyuho in Japan, are connected via radio signal to a receiver on the farm. The data is then transmitted from the receiver to the cloud where it is analyzed. When the window of opportunity has been detected, the farmer receives a notification on his mobile device.
Let us know what you think of the story; email Nicole Laskowski, senior news writer, or find her on Twitter @TT_Nicole.
Dig Deeper on Enterprise business intelligence software and big data