Share this item with your network:
Why data lake governance is key to modern data architecture

vasabii - Fotolia
Dow Jones' innovation projects: Idea generation, execution
Dow Jones' chief innovation officer, Edward Roussel, talks about the idea solicitation process and how his team works with the company's IT department.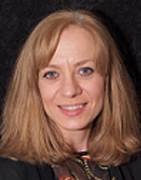 By
Dow Jones & Co. joined a small but growing group of companies with chief innovation officers in April 2015 when it named Edward Roussel to the post. Roussel, in charge of products for the company's Wall Street Journal division when named chief innovation officer, knew the publishing business well -- especially the editorial side -- having served as executive editor of digital, for London's Telegraph Media Group from 2006 to 2013 and managing editor at Bloomberg in Europe from 1992 to 2004.
In the chief innovation officer (CInO) role at Dow, Roussel works with a small internal team dedicated to innovation projects -- small, he said, to keep as much funding as possible available to sponsor projects across the company -- and taps consultants with specific and narrow expertise when needed.
In Part 1 of this interview, Roussel -- who presented on the topic of organizing innovation at Innovation Enterprise's Chief Innovation Officer Summit in New York -- explained how Dow Jones' business innovation projects work and how the company measures their value. Here, he talks about the idea solicitation process, the advice he has for others interested in becoming a chief innovation officer and how his group works with Dow Jones' IT department.
This interview has been edited for length.
You solicit ideas from employees. How do you go about that?
Edward Roussel: We have different ways of doing it. First of all, we're very interested in employees' ideas, but we always match them up with people on the outside of the company. When we had a workshop, for example, on venture capital, we brought in a number of venture capitalists, a number of people who are expert in startups. We created sort of a group dynamic that includes some of the smartest people we have in our company around that particular topic combined with very smart people outside of the company so we really have a rich mix of expertise in the room and to ensure that we're not just inward-looking in the way that we tackle these challenges.
We try to be as unbureaucratic as possible, in terms of how we solicit ideas and rank and organize them. It could be as simple as somebody walking through the door of our innovation room and saying, "I've got a great idea I want to talk to you about," and we'll sit down and talk to them about it. Or, it could be more structured. We have on our Intranet a very light form that people can fill out and submit ideas on; then we'll evaluate them. Or, we might run a competition. For example, we're building out an application right now that came out of another of our competitions that we ran at the end of last year.
The solicitation and the aggregation of ideas is purposely free form. We don't want to lock people into a sort of rigid template. When we come to the development of those ideas, there is a methodology. We choreograph that very carefully. That's where we'll bring in people both from inside the company and outside the company who have very specific areas of expertise both in that topic that we're tackling and also in actually running the methodology itself. We work with an incubator called Prehype that's based in New York. They have helped us develop this methodology that we use.
Do you operate in tandem with IT on innovation projects or is your group very separate and siloed from IT?
Roussel: We try to make sure that we work well with all key departments across Dow Jones. That certainly includes technology. I think we like to work with technology on different levels, first of all creatively. We have a large technology team here. Many of the smartest ideas, not surprisingly, come from people who are imbued in the world of software. We're very interested in sponsoring the ideas the technology department comes up with. We work with them on that level.
We also work with them on specific projects. If we have a particular workshop, we will always want to have people from our technology department involved. We'll pick people typically who have very specific expertise in the area that we're exploring. For example, for that venture capital concept, we wanted people who had expertise in APIs.
We try to engage with [IT] very fully across the spectrum of ideas, but there's no obligation for them to do the hard-core software development work.

Edward Rousselchief innovation officer, Dow Jones
Thirdly, when we get to building products, we will always engage with them because we value their expertise. We want them to feel like they are co-sponsors of some of these projects that we're initiating. What we will sometimes do, though, is build projects using developers out of house. The reason for that is that our technology team is busy obviously and if we come up with a left-field idea they won't necessarily have the capacity to pivot at a moment's notice. We don't necessarily want them to pivot at a moment's notice. We want them to stay focused on the job that they've currently got on their hands. We try to engage with them very fully across the spectrum of ideas, but there's no obligation for them to do the hardcore software development work.
What kind of advice might you have for someone who is interested in becoming a chief innovation officer?
Roussel: I'd give them the advice that my CEO gave me, which is, "Get going." You can spend a lot of time thinking about what the function is and how you structure yourself and what you do. But there's nothing like rolling up your sleeves and coming up with a raw concept and working with it to learn about the pitfalls and how, for example, you combine skill sets within an organization with skill sets outside the organization. You've kind of got to just do it and then learn from it.
Pick an area where you can easily get going, perhaps a well-defined and well-recognized problem that the company is struggling to solve. Commit to coming up with a plan very rapidly. Then, demonstrate that you can be more effective by moving very quickly in isolating and articulating the problem you're trying to solve and coming up with creative solutions.
Dig Deeper on Digital business transformation and innovation