Share this item with your network:
Why data lake governance is key to modern data architecture

peshkova - Fotolia
Dow Jones' business innovation process: Set goals, measure success
Dow Jones takes a two-pronged approach to managing business innovation: First, set clear goals to solve business problems and second, don't be afraid to experiment with new tech.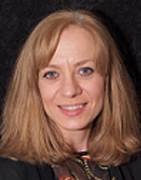 By
In April 2015 Dow Jones, a division of News Corp, named Edward Roussel its first chief innovation officer. Roussel had served as head of products for the company's Wall Street Journal division since 2013. Prior to that, he was executive editor, digital, for London's Telegraph Media Group from 2006 to 2013 and managing editor at Bloomberg in Europe since 1992. Roussel reports to Dow Jones CEO William Lewis.
For all the talk in recent years about business innovation, chief innovation officers (CInOs) are still a relatively rare breed in the C-suite. What does a CInO do that the other C-level execs don't do? Isn't business innovation every executive's job?
Roussel's team adheres to an innovation model in which the problem is first defined, the customer opportunity is explored, the project is designed and prototyped and then built and tested before finally going to market. I talked to Roussel -- who presented on the topic of organizing innovation at Innovation Enterprise's Chief Innovation Officer Summit in New York -- about how Dow Jones' business innovation process works and how he measures the value of an innovation project. It's a rigorous process that taps expertise from across Dow Jones and also uses outside consultants for a fresh perspective on business innovation goals.
This interview has been edited for length.
What does the Dow Jones business innovation process look like in action? How does it start? Is there a problem that's already been targeted that needs to be innovated upon, or do you start with an entirely blank slate?
Edward Roussel: We never start with a blank slate. We're here to accelerate progress towards Dow Jones company goals. We're not here to take the company in a completely different direction.
We have two overarching goals. The first is to build our [consumer] subscriber base to 3 million. We're roughly at just under 2.4 million at the moment. In the B2B space, our goal is to get double-digit growth rates and to expand our B2B business.
The second thing we strive to do is isolate specific opportunities or pain points that we perceive can help us and then work with those. We have 5,000 people at Dow Jones. We invite people to submit ideas that we then evaluate and rank. Then, we'll pick a relatively small number of those and work on them. Obviously, we are focused on the opportunities we perceive to have the greatest potential impact. We're looking for big ideas, ideas that could [improve] the customer experience [by 10x] in a particular area.
For example, we've had workshops focused on news alerts. The premise has been that the new sort of frontier for media is the smartphone. If you narrow that down even further, the home screen is the place where people are increasingly spending their time and increasingly consuming their news. The premise of the alerts workshop was to determine how to provide a great news experience leveraging alerts. The outcome of [the workshop] is that we need to be focused on personalizing alerts. We also need to drill down into how we do that and then ultimately to build prototypes for consumer groups. That gives you a little bit of an example of the context in which we evaluate projects and also the example of a project which we've actually done.
Another example would be venture capital and startup capital. The thesis was that, notwithstanding the current downturn in the markets over the medium to long term, startups will be an increasingly large proportion of the overall economy and there'll be an exponential growth in the number of startups. The problem that we sought to solve is, How do we help investors spot the next Uber? We had an entire workshop around that, and we came up with a business idea around that which we're currently evaluating and looking at.
When you decide upon a project to pursue or explore, do you have a clear sense of what the end result should be? Or does it function more like an agile development team where you're operating in a very iterative way?
Roussel: We don't have a clear idea of what the solution would be. What we do try to do before we get going is articulate the problem we're trying to solve as clearly as we possibly can. That usually involves distilling it down to a single sentence. We spend a bit of time upfront coming up with a very clearly defined customer problem.
What can often happen at companies is they'll talk about their own problems or a supplier problem rather than a customer problem. We're very rigid about saying we want to talk about customer problems and how we're going to help customers overcome those problems. Articulating that customer problem upfront is incredibly important. If we don't have a clearly articulated view of what the problem is with some sort of validation that there is a customer problem there that needs to be solved, we're unlikely to take it to the next level, which is a workshop. We need to be convinced that the problem that we're homing in on or the opportunity we're homing in on is significant and obviously something that a company like Dow Jones should be engaged with solving.
How do you measure the value of an innovation project?
Roussel: There isn't always an easy, immediate answer to that question. It depends a little bit on what type of project we're initiating. For example, right now we have a project that's in the virtual reality space. I have no clue what the business application of this app will be right now, frankly speaking. What I do know, though, is that virtual reality is so much on the cutting edge of technology and media and that we need to be exploring this space. We need to do that very basic exploratory phase. We need to learn from it. We need to be making mistakes in order that in the months and years to come we can be making smart decisions about where that takes us as a business.
I think sometimes you have to just step back a little bit and say this is an area we need to explore. We think it could be very significant, but we won't know what its significance is immediately. We'll need to kind of flesh that out in the months to come.
We don't have a clear idea of what the solution would be. What we do try to do before we get going is articulate the problem we're trying to solve as clearly as we possibly can.

Edward Rousselchief innovation officer, Dow Jones
Then, there are other examples where there's a very specific business problem that we're trying to solve. You go back to that venture capital idea. The very specific problem is that if we're in an era where over a three-, five-, 10-year period where startups are going to grow exponentially, from an investor point of view it becomes harder and harder to figure out where the next Uber's going to come from. That's a very specific business problem that our B2B consumers have, which we think we can help solve.
The definition of success really depends on whether it's an exploratory project -- we were just trying to test a new technology -- or it's a business project. If it's more exploratory, the definition of success is probably softer.
In Part 2 of this article on Dow Jones' business innovation process, Roussel talks about the idea solicitation process, the advice he has for others interested in becoming a chief innovation officer and how his group works with Dow Jones' IT department.
Dig Deeper on Digital business transformation and innovation