Share this item with your network:
AR, VR tech poised to revolutionize digital business management

Fotolia
Does 2016 mark the birth of the AR/VR enterprise?
The AR/VR enterprise gets real: From carmakers to retailers, augmented reality and virtual reality tools are changing how workers interact and how products are made.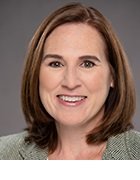 By
Executives at Black & Veatch sought better connections for their firm's workers. The global construction and engineering company wanted to close the geographical gap between its employees and job sites, and to deliver knowledge in real time to its staff around the world.
Like so many other enterprises, the firm leveraged IT to do the job; but in this case, the choice was not exactly standard-issue tech. Black & Veatch deployed Microsoft HoloLens, a holographic computer built into a headset that lets users interact with holograms and digital content in the world around them.
Now, the construction team building a solar plant in Myanmar, a U.S.-based engineer and a superintendent located in England can use Microsoft HoloLens to see the plant's infrastructure in real time as if they were all there together. They can pull up critical data on the infrastructure they're examining and have it right in front of them and layered on top of the physical infrastructure to verify its quality or check for proper positions.
"When we first started looking at the tool, it was under the context: How do we work better with global peers in a more streamlined manner? Anything that enhances the ability to collaborate and how we work together is pretty critical," said the company's global CTO, Brad Hardin.
Black & Veatch has identified a number of potential use cases for Microsoft's holographic computing (referred to Microsoft as "mixed reality"), which Hardin said the company first started exploring about 18 months ago.
AR/VR enterprise: 'Beginning of a revolution'
Technologies that enhance or recreate real world environments are already changing how workers and customers interact with others as well as the products they produce and buy, said analysts who follow the field. Augmented reality (AR), real world environments overlaid with computer-generated inputs including sound, graphics and GPS data, together with virtual reality (VR) -- three-dimensional computer-generated immersive environments -- are expected to drive productivity and quality improvements that experts believe will bring companies significant ROIs.
"This is the beginning of a revolution," Matteo Aliberti, digital innovation lead at Accenture Interactive, said of the coming AR/VR enterprise technologies.
Ian Hughes, an analyst at 451 Research, said AR has made strong inroads in several industries, which are already seeing strong ROIs from the technology.
The manufacturing space, for example, uses AR to provide workers with critical information and detailed instructions about processes, with the pertinent information appearing in their field of vision or layered onto the physical world, leaving their hands free to tackle their assigned jobs.
Similarly, engineering and construction companies as well as other industries with field workers use AR to overlay important data onto the physical space and to enable remote expertise, where on-site technicians and more experienced professionals based elsewhere can see the same physical world and augmented information with the experienced pros then guiding the on-site personnel through their tasks.
AR/VR applications are gaining traction in the design space as a way to make architectural renderings and engineering concepts lifelike, allowing for potential problems to be identified before construction or assembly begins.
Expectations for growth in the AR/VR enterprise market are strong. International Data Corp. (IDC) in its August 2016 "Worldwide Semiannual Augmented and Virtual Reality Spending Guide" predicted that worldwide revenues for AR and VR technologies will grow from $5.2 billion in 2016 to more than $162 billion in 2020.
Aliberti said AR is the more applicable of the two technologies now, but as this technology continues to evolve, he predicts VR will become more and more prevalent in consumer and business applications.
Similarly, Forrester Research said in its report, "Top Emerging Technologies To Watch: 2017- 2021," that the next five years will see AR technologies become commonplace while "VR remains niche," with VR headsets being "unwieldy enough to limit widespread consumer uptake."
Augmented commerce to become commonplace
It's time for CIOs and other IT leaders to seize on AR/VR enterprise opportunities, Aliberti said. "It's quite important to start now. There will be a lot of trials in terms of getting it right, finding the right use case scenarios, making sure you have the assets [and integrations] you need," he said.
Accenture has been studying AR/ VR enterprise use cases for the past several years as the technology has matured, Aliberti said.
One result of this exploratory work is the immersive car sales application that Accenture Digital designed and built for Fiat Chrysler Automobiles using Google's Project Tango developer kit. Announced early in 2016, this application allows customers to use a tablet to see a car in the physical space in front of them as they consider the different combination of colors and features offered by the manufacturer. Accenture calls it "augmented commerce," noting that soon consumers will use it to buy everything from cars to furniture in an immersive world, Aliberti said.
Aliberti said enabling this experience requires skills not typically found in enterprise IT. His team included UX professionals who had experience in AR along with 3D artists and Java developers, all of whom were needed to optimize files in order to get the best photographic quality to create a realistic AR experience.
Ford's virtual reality lab
Ford Motor Co. has been working with immersive AR/VR technologies since 1999 and now uses a new ultrahigh-definition virtual reality lab where designers and engineers can work together on vehicles in real time, regardless of where those workers are physically, said Elizabeth Baron, the company's virtual reality and advanced visualization technical specialist.
Ford first used this technology to solve ergonomic issues, creating a virtual environment where people could reach for features in virtual prototype vehicles. Ford then moved on to using the technology to review engineering and design specs.
Baron said workers, for example, might look at a vehicle's body surface in the virtual world to determine how manufacturing variations could impact the final product. It's no longer numbers on an engineer's spreadsheet or a computer rendition or an artist's model rendering.
"This brings a volumetric view of the data as a customer would see it. You're looking at it the way the customer takes delivery of it," Baron said.
She said the VR technology allows Ford to review colors and materials as they'd really appear and to identify issues earlier in the design process. Workers, for instance, identified a hard-to-reach fuse panel on a Mustang under design; they then modified plans before real-world production began. In fact, according to its media page, Ford designers and engineers have verified more than 135,000 details on 193 virtual vehicle prototypes.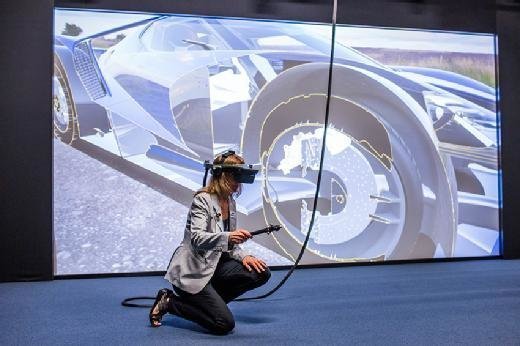 AR/VR enterprise skills: Start looking now
Like Aliberti, Baron said Ford had to build up a new set of technology skills and infrastructure to enable its VR work, adding that Ford hired engineers, software developers and artists who knew game development to develop its platform.
"There are so many different considerations regarding human interaction that in 'normal' software development aren't as critical. And there's a social science piece, the cognitive recognition of the environment that we need to bring into it. That's different than putting bits and pieces together," she said, noting that a poor experience can actually make the user ill. (She calls it simulator sickness, but others have dubbed it virtual reality sickness or cybersickness.)
Hughes of 451 Research said companies can work with different technology companies for the software and hardware required to venture into AR/VR enterprise applications. But even as off-the-shelf options grow and products become more mature and refined, enterprise IT departments still must develop the content to feed into these systems and create the integration with back-end systems to deliver the data that makes the experience relevant and valuable.
"It's about wrangling [for] the right pieces of information and knowing to display them," Hughes said, adding that a number of toolkits for engineers and developers are now available. They include the open source ARToolKit, Vuforia and Wikitude. "They do have an art side to them, but they're programmer tools, built by programmers for the games industry, and they are incredibly accessible," he said.
Black & Veatch's Hardin takes a similar view as IT gets a grip on AR/VR enterprise use cases. This emerging field requires technologists who understanding the user experience, who can deliver the right content and display it in a manner that makes sense for the user. For example, he said Black & Veatch found that using the mobile versions of applications is better in the AR environment because the content was already designed to work on smaller screens and be more intuitive.
And while he said supporting the HoloLens devices is "not too far away from any other device management; it's a self-contained computer, and the visualization is done on board." AR and VR also come with security questions -- such as how to determine what should be recorded and what shouldn't be.
Moreover, Hardin said he anticipates needing more specialized skills in the future, as AR/VR enterprise tools converge with other emerging technologies, such as machine learning and artificial intelligence. He envisions a time when, for example, a welder uses VR technology to guide a robot doing the actual work in the physical world.
"We see a future that doesn't have a keyboard or mouse involved. We envision a future that's going to be language based, gesture based, and it's going to be intuitive," he said.
And while that may be in the future, Hardin is clear: It's time to prepare for it now.
Dig Deeper on Digital business transformation and innovation