Share this item with your network:
The great technology and industry disruptors

peshkova - Fotolia
Get started
Bring yourself up to speed with our introductory content.
Digital leaders at DHL, CVS defend against, exploit digital disruption
Digital leaders from two very different industries talk about how they are helping their companies identify opportunities in a digital business world.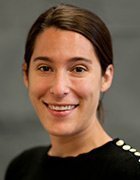 By
From hospitality to financial services to transportation, no industry is immune to the impact of digital technologies on traditional business models. The way industry leaders made money in the past is no guarantee of profitability in the future, as digital disruptors – Airbnb Inc., Amazon, Uber Technologies Inc. and many others in the wings -- invent new ways of delivering goods and services. Traditional businesses need digital leaders to anticipate and answer the digital threats to their industries.
Part one of this two-part series on digital leadership laid out some of the challenges CIOs face in helping their companies navigate digital disruption and highlighted the work of three IT leaders -- Michael Nilles, CIO at the Schindler Group; Brook Colangelo, CTO at Houghton Mifflin Harcourt; and Tom Conophy, CIO at Staples Inc. -- who are doing just that. Here, we profile the pioneering work of digital leaders DHL Express Americas and at CVS Health.
Pablo Ciano: Living in two worlds
Pablo Ciano reaps the benefits of wearing two hats; he is the vice president of customer service and the CIO at DHL Express Americas, a division of Deutsche Post DHL in Bonn, Germany.
The two titles are a good fit, for multiple reasons, according to Ciano. As he pointed out in an interview with SearchCIO, having a foot in both worlds gives him a direct line of sight into where technology is falling down. "Customer service is a very good measure of what's going on in the business," he said. "Everything that's going bad or having an impact on customers is reflected in customer service, and many of those things are coming from IT."
The dual title also provides him with a unique vantage point at DHL, specifically with what Ciano calls "the last mile of delivery." Due to the uptick in ecommerce, DHL is transitioning from a pure B2B package delivery company to include B2C deliveries. "The failures we have in terms of delivering these shipments is extremely high and having a significant operational impact," he said at the MIT CIO symposium.
One of the hardships of the B2C business, which now makes up 45% of deliveries, is that the recipients of packages aren't DHL customers. "That may not look like much of a change, but the last-mile delivery components of that new scenario has changed significantly because you are dealing with final consumers who don't know if it's us or the competition delivering their package," he said to SearchCIO. "And we don't know the receivers [of packages] because our relationship is with Apple or with Amazon."
Everything that's going bad or having an impact on customers is reflected in customer service, and many of those things are coming from IT.

Pablo Cianovice president of customer service and CIO at DHL Express Americas
Increasingly, DHL is turning to technology to build relationships with package recipients. In Germany, DHL is piloting an unusual partnership with Amazon and Audi that would enable DHL to deliver packages to the trunks of Audi customers. "It's something … that might not be recommended for countries with high security issues because you might find the package, but not the car," Ciano joked. "It's on the high end, the extreme of innovation." In the U.S. and Europe, DHL is partnering with third-party delivery locations (Ciano mentioned CVS as a U.S. example) to give customers package pick-up options.
"It's all about delivery options," Ciano said at the symposium. "Technology is helping us bridge that gap."
Brian Tilzer: Managing talent matters
CVS Health in Woonsocket, R.I. is still more general purpose drug store chain than healthcare company, but Brian Tilzer, senior vice president and chief digital officer, is trying to change that. It's an undertaking that is neither trivial nor entirely clear where it will lead the business -- at least as of right now.
"The healthcare system is fundamentally changing at all kinds of levels, and there are multiple scenarios where you can see our company playing a different role," Tilzer, who joined CVS from Staples in 2013, said at the MIT CIO symposium. "We have to place multiple bets with multiple time horizons in mind."
What is clear? The second-largest drugstore chain and Minute Clinic provider needs to push the digital disruption envelope, Tilzer said. Agility and rapid prototyping in product development are critical; devoting resources to research and development is key; building mobile apps that turn mobile devices into a healthcare tool; and developing talent is crucial. He referred to digital and IT talent as "some of the hottest markets for talent anywhere." In response, the company strives to build an attractive culture -- one that's high energy and values creativity as well as fun.
But talent management isn't simply about recruitment; retention is also important, Tilzer said. Rather than lose skilled, in-demand talent to new opportunities outside the company, Tilzer said it's important to figure out how to create similar opportunities within CVS, a strategy that seems to be gaining momentum these days. The strategy allows employees to pursue what Tilzer referred to as a "zig-zag career," enabling CVS, in turn, to keep top talent challenged while potentially grooming business domain experts, another hot commodity at digital businesses.
"What we're seeing as we mature, we're in an attractive place for someone who really understands our pharmacy business deeply and wants to become a digital person," Tilzer said. "And we need to support that kind of development."
Let us know what you think of this story about digital leaders; email Nicole Laskowski, senior news writer, or find her on Twitter @TT_Nicole.
Next Steps
Many digital transformations are failing for a surprising reason: the lack of soft skills.
Harvey Koeppel points to the importance of data ownership in building a digital business.
Dig Deeper on Leadership and strategic planning