Share this item with your network:
Enterprise DevOps and the CIO perspective

iSTOCK/GETTY IMAGES
DevOps model, a profile in CIO leadership, change management
Take it from IT leaders who have been there: Adopting a DevOps model will require strong leadership, exceptional people skills, a high tolerance for failure and financial savvy.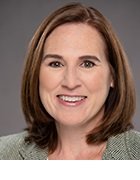 By
CTO Alexander Pluim described his company's situation as typical: An enterprise technology system has issues, no one is sure what is going wrong, but each worker is positive it isn't his fault.
Fortunately for Pluim, CTO at Amsterdam-based BVA Auctions, he realized the reason for his team's predicament.
"When I looked at people behind their desks, trying to guess on their own without communicating with the other disciplines, I was amazed," he said.
The different disciplines -- developers, DBAs, IT operations folks -- had no insight into what the others were doing.
To help remedy the problem, he physically relocated teams so they could work together on the issues.
It was the start of his move to DevOps.
"Being able to see what the other was doing and being able to get new insights motivated the IT team and they became more enthusiastic. Since we had such a good experience here we became convinced that a DevOps model would help us a lot on a day-to-day basis," Pluim said.
Proponents tout the many benefits of DevOps, the practice of putting software developers and the IT operations together so that building, testing and releasing software can happen very quickly, frequently and more reliably. They say this approach (or culture or movement, as some call it) produces faster delivery of features, more stable operating environments and better quality products. They also say that the DevOps model means continuous software delivery and faster resolutions of problems, which lead to more satisfied users.
Results like that get attention, said Donnie Berkholz, research director for the development, DevOps, and IT ops channel at 451 Research. In fact, he points out that 40% of the 568 infrastructure professionals his firm recently surveyed are using DevOps somewhere in their organizations.
However, moving to a DevOps culture doesn't happen easily. It is almost always highly disruptive. And it won't happen at all if the CIO, CTO and other IT executives don't champion the cause, said analysts, advisors and tech leaders already experienced in DevOps.
IT leaders must be able to articulate why and how a DevOps model of working will bring improvements, and they must be able to sell their vision to colleagues and staff alike.
CIOs also need to shepherd their teams through the changes -- keeping workers on track and moving forward even though some will resist (as is typical anytime people are asked to do their jobs differently).
CIOs will likely need to juggle staff, too, hiring new talent, retraining others and developing new skills in some so that those employees who once worked in isolated buckets can actually understand each other's work and how each role contributes to the final product.
Three pillars of DevOps model
Given all that, experts agree that bringing the DevOps approach into an organization takes a serious amount of attention and investment from the executive ranks right down to the rank-and-file IT staffers.
"It involves dedication, and you need to make sure everyone is involved. It will involve a lot of people management," Pluim said.
Indeed, BVA Auctions didn't move to DevOps overnight. Pluim said the process of moving from a traditional development process to the DevOps model took new resources.
"We got more ops capacity to make sure we could cover every team. We focused more on teamwork, taking responsibility and finishing work," he said, adding that the company even hired a dedicated Agile coach.
Pluim noted that the process also took time: "Starting DevOps was a symbolic step. The real effort was the transformation from 'sitting together' to 'working together.' This took months, it's not black and white; it has its ups and downs. It needs ongoing attention in aligning priorities, sharing information and open communication."
Berkholz said IT executives looking to bring DevOps into their environment need to focus on three pillars: culture, automation and measurement. But he also acknowledged that moving the dial in each of those areas is a challenge in and of itself.
We changed the roles of every department. Whatever they did before, we told them they were going to do it differently.

Aviran Mordohead of engineering, Wix
For instance, leadership needs to break down siloes and foster communication among developers, operations people and quality assurance if they want to create the collaborative culture needed to make the DevOps model work, Berkholz explained. That requires change management skills from management and executives, buy-in from everyone, and adjustments in workflow processes. It also requires supportive strategies, such as putting workers physically together (when possible) and giving them collaboration tools if they can't be in one place.
Leadership also needs to implement infrastructure and tools that will automate and monitor the delivery and deployment process, he added.
These challenges require CIOs to make haste slowly. As Berkholz said: "With any major changes, it's better to build up support."
A DevOps culture six years in the making
That's the approach that leaders at Wix.com took when they moved to DevOps six years ago.
The company wanted to shed its IT development problems -- typical challenges like issues with product quality, too-long production times, inefficient use of workers' time, said Aviran Mordo, the company's head of engineering.
Champions of the DevOps approach convinced the CEO that it was the way to go, and he in turn convinced the board to OK a freeze on production for six months, as the company shifted everyone's attention to learning and preparing for the move to DevOps.
Wix.com, a cloud-based development platform, flew its leaders to a Silicon Valley software company already using DevOps so they could study the process, then Wix.com brought the Silicon Valley CEO to its own headquarters for a few days so he could educate staff on the process.
Mordo said leadership then focused on training staff, restructuring workflow processes, reorganizing teams to have them physically meet and work together, and building the infrastructure and automation tools needed to support the new development framework.
"We changed the roles of every department. Whatever they did before, we told them they were going to do it differently," Mordo said.
As it progressed, "everyone felt they were one team with one goal: to help the developer ship the product to production," he said.
Today, six years later, the company deploys about 100 times a day and is able to react to changes and requirements rapidly with extremely high-quality code in a culture where IT workers continually grow and improve their skills, Mordo adds.
Fail-safe environment big part of DevOps culture
Chris Corriere, a DevOps/software engineer at Autotrader, a marketplace for car buyers and sellers, had a similar assessment of what it takes to bring a DevOps model into an existing IT operation. But he said there's more, too.
Automation and automated feedback for better situational awareness are essential, to be sure, as is breaking down those siloes between developers and operations. But Corriere, who joined the company in 2014 to move DevOps forward, said CIOs can't just push for collaboration and automation and leave it there. They need to push for a different mindset throughout the organization, too.
He says it's critical for CIOs to create a fail-safe environment where technologists feel they can take on challenges and grow without worrying that missteps could be catastrophic (or get them fired).
Corriere said leadership needs to "frame things as experiments instead of outcomes, because you're not exactly sure it's going to work out. That is a cultural change, and it's a big one."
The need for that kind of shift is one of the biggest reasons why CIOs and other IT leaders need to be champions of DevOps if they indeed want it to succeed in their organization, said Rohit Antao, a PwC partner specializing in technology-driven business innovation.
Furthermore, IT executives must ensure that corporate policies and procedures support the new approach, too, Antao said. For example, CIOs need to align corporate financing and the project funding process with the continuous deployment model, otherwise money becomes a bottleneck to rapid development and deployment.
"I know a lot has been said about DevOps being a grassroots movement," he added, but the IT leadership has a very crucial and pivotal role to play here. They need to change the conversation at the top if they want to enable DevOps."
Dig Deeper on Enterprise application development, DevOps and software agility