Share this item with your network:
The private versus public cloud dilemma: Start with cost

momius - Fotolia
Get started
Bring yourself up to speed with our introductory content.
Creating a private cloud: Start with why
Creating a private cloud is a big endeavor. Organizations need to assess whether they have the resources to pull it off -- or find another way to achieve cloud benefits.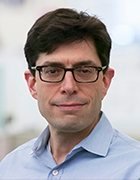 By
Five years ago, U.S. banks shied away from the growing trend of public cloud computing. For many, concerns about security and staying compliant with regulations on where the data resided were stronger than the lure of benefits like reduced capital spending and the power to quickly match computing power to business demand.
State Street Corp. had those concerns, too. The Boston financial services provider with offices in 29 countries is subject to global regulations on the protection of data that make public cloud a challenge. Being compliant and protecting client data were paramount.
But the benefits of cloud were too great an inducement not to try. State Street needed a platform to deliver a wealth of customized, sensitive and often location-specific applications -- one with an "infinitely expandable" computing base, in the words of CIO Christopher Perretta.
So the company built its own cloud -- a massive internal cloud allowing State Street to reap the promised benefits while maintaining control over its data.
That was 2011. Today, David Saul, senior vice president and chief scientist at State Street, adds another goodie to the benefits of creating a private cloud: speed. Working on a standardized cloud platform has reduced the amount of time to develop and deploy new applications from weeks to minutes.
"If you look at it from a business perspective and you're trying to satisfy client requirements, you want to solve problems, being able to go from concept through testing and deployment," Saul said. "That speed advantage when combined with the other two, cost and security, in many ways is really the greatest benefit that we've achieved from the cloud," Saul said.
But private cloud implementations like the one at State Street are not for everybody. Significant cash outlays, existing data center hardware and IT staff with the expertise to manage it all are prerequisites. If IT organizations can't check all those boxes, analysts say, it's time to redraft their cloud plans. Even with the right resources, CIOs should think carefully about why they're creating a private cloud and the value it brings to the business. There needs to be a solid reason for choosing private over public cloud vendors like Amazon Web Services or Google, which have far more capacity than most companies can get close to, said Gartner analyst Alan Waite.
You need to think very carefully before you embark on trying to build Amazon AWS on premises, because that is a fool's mission.

Alan Waiteanalyst, Gartner
"In 2014 Amazon Web Services added 568 new features. That's nearly two per day. If you think you can develop a private cloud and keep up with that kind of functional development, then you're probably mistaken," Waite warned IT professionals at the research shop's Catalyst convention in San Diego in August. Indeed, one of the biggest mistakes IT organizations make is "trying to do too much too soon" with cloud.
"You need to think very carefully before you embark on trying to build Amazon AWS on premises, because that is a fool's mission. Many of the organizations we've spoken to that have tried that level of complexity have failed," Waite said.
Between Private Cloud Heaven and Hell
Alan Waite used to liken what could go wrong in private cloud initiatives to the nine circles of hell in Dante Alighieri's Inferno.
"That was considered to be a bit too negative. So I've changed it to 'Stairway to Heaven,'" said Waite, a Gartner analyst, at the 2015 Catalyst conference in San Diego.
Here are Waite's steps to private cloud success:
Standardization. IT can't support multiple computing environments on a private cloud and be fast and efficient. The more you standardize -- hypervisors, hardware platforms, operating systems -- Waite said, the more likely you are to succeed.
Politics and team structure. To implement a private cloud, you must change your IT organizational structure, Waite said, and appoint a cloud team to lead the initiative.
Process and governance. Before building the technology, build a governance structure that will support provisioning. One client told Waite he could supply an application with the resources it needed in 11 minutes, but business approvals would take three days.
Automation complexity. Start small, Waite said, automating a few important workloads -- and progress from there. Otherwise, complexity will spread exponentially.
Management and availability silos. Many people introduce new software for a private cloud, adding yet more complexity, Waite said. "Suddenly, I have different management tools, different backup procedures, different disaster recovery requirements."
Long-term commitment. You're in deep when you deploy a cloud management platform. A common problem is a business might sign up with a "cool-looking" cloud management platform by a startup -- and then it gets acquired or goes out of business.
Cross-cloud compatibility. You'll probably be putting workloads in the public cloud, Waite said, even bringing on several providers. Most providers require specific management tools, though.
Skills of the team. Building and managing a private cloud requires specific expertise. "The skills that you need are very different in the cloud world than they are in the traditional infrastructure world."
State Street's private cloud isn't AWS, but it's big -- shared between two data centers with the same configurations. That means workloads can move quickly and easily from one to the other, whether there's a surge in demand for services or the need for a backup or to try something new.
But State Street's 2014 revenue was more than $10.3 billion, the latest annual figure available, and the company manages $2.2 trillion in financial assets. It has huge investments in IT around the world, with robust hardware and software resources and the expertise of an army of data center people.
"Our cloud hardware is physically colocated with legacy hardware, and the data center infrastructure for power and cooling and backup -- we were able to leverage all of that," Saul said. "We weren't starting from scratch. We weren't building new data centers."
Go to part two, "Assessing the cost of private cloud," for more on the challenges of creating a private cloud and why the future of cloud will be more hybrid and multi than private or public.
Dig Deeper on Cloud computing for business