Share this item with your network: BACKGROUND IMAGE: iSTOCK/GETTY IMAGES
Architecting the agile enterprise

iSTOCK/GETTY IMAGES
Manage
Learn to apply best practices and optimize your operations.
Cloud use strategy: Celtics VP of IT builds on wins, cuts losses
Boston Celtics VP of IT leverages cloud use for business needs on and off the court and comes out winning -- even when he loses.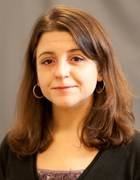 By
How did Rajon Rondo become an NBA all-star? Raw talent, practice, great coaching and … the cloud. There was a time when Jay Wessland, vice president of IT for the Boston Celtics, kept away from cloud use -- but today some 50% of the organizations' applications and functions are cloud-based. For Wessland, being an IT leader means enabling all employees with the best technology to do their jobs; star point guards are no exception. And as in many businesses, his cloud journey started with email.
Despite being a huge international brand, the storied NBA franchise as a company is actually quite small -- an agreeable setting for a hands-on technologist like Wessland. When Wessland joined the organization, the Internet as we know it was still relatively new and cloud use was still on the distant horizon. A task like putting together an email system and handling email security himself was no big deal. When cloud became an emerging technology, he didn't see a reason to drop what he'd built for a buzzword. Then business technology took off, beginning with the explosion of email.
First foray: Trading DIY for SaaS
In those early days, he said, not much attention was paid to spam and email security. As email began growing toward the behemoth of an application it is today, Wessland's patience in dealing with it waned. The time and effort weren't paying dividends. There were too many points of failure in his mail flow; he needed to simplify.
Wessland's self-crafted system was spread out over a handful of servers and appliances. "When everything was working perfectly, my implementation worked really well," Wessland said with a laugh. But there were too many points of failure.
"Once a week something would crash and I have to reboot or restart a service; it was just becoming unwieldy."
Two vendors had reached out to Wessland soliciting their cloud based Software as a Service (SaaS) email security offerings -- Mimecast and Postini. He decided to give them both a call and kick the proverbial tires.
Value of cloud use goes beyond cost
The upshot? For about the same price he was paying for his on-premises tools and appliances, Mimecast did everything he was doing security-wise, along with archiving. The 30 minutes a day he was spending with email was cut to less than 30 minutes a week. He was sold.
Time is of the essence for Wessland, who, when it comes to leveraging technology solutions, is not so much concerned with cost cutting as with reliability, uptime and hands-off administration.
The infiltration of technology into every minute of the business day has meant that the mundane IT jobs must be handled as efficiently as possible to free up time for Wessland and his technology group to focus on helping the Celtics organization be as productive as it can be.
"It has required much more work; it requires more work every year, so the conventional sort of day-to-day IT time has to be driven down," Wessland said.
Win some, lose some, learn some
About half of the Celtics' applications are in the cloud, improving productivity for everyone, including the players on the parquet and the coaches on the sidelines.
Up until just this year, for example, when players wanted to review their performances, they would have to wait for video to be transferred to DVD, then distributed to each player. Former Celtics leader Kevin Garnett, an iPad user, wondered if players could somehow get quicker delivery on an iPad, and Wessland delivered. He's protective of details, but the organization partnered with a company that can provide video to mobile devices pretty much on the fly. Now, instead of waiting for DVD delivery and then hunting down a DVD player or scaring up a laptop, the SaaS app has players breaking down their gameplay on their iPads within hours.
[The proliferation of technology] has required much more work; it requires more work every year, so the conventional sort of day-to-day IT time has to be driven down.

Jay Wesslandvice president of IT, Boston Celtics
Another time-saving SaaS app scoring major points with coaches and scouts? All those X and O play sketches and game notes, once scribbled by hand, then scanned, saved and faxed, are now a thing of the past, thanks to a cloud-enabled app delivered to mobile devices.
Next up is a customer relationship management (CRM) implementation, with Microsoft and Salesforce.com contending for a shot at it.
"Both of the vendor finalists would result in cloud implementations," Wessland said, adding that the full-court press to the cloud dates back to that simple email decision way back when. "Largely because of the success of email security, as we move forward we're always going to keep looking for cloud solutions."
This is not to say that Wessland's cloud use experiences have been all sunshine. Even as he's seeking a cloud-based CRM, he's preparing to sever a cloud vendor relationship. Again, after the success of Mimecast, Wessland thought it made sense to try expanding cloud use out to Web security and found a cloud provider with a solution to handle antivirus, malware, Web filtering and URL control.
"It turns out it's been giving me fits having all that in the cloud because the browsers have to proxy out to that third party, and there's a number of Web apps that just don't like being proxied around the world like that," Wessland said.
The security snafus have resulted in some end users not being able to do their jobs. So much so that some employees have been given the nod to work outside the Web security app, meaning the technology group has to be more watchful, diminishing that prized IT value add. He plans to jettison the cloud solution and do Web security inline "in an appliance-like fashion."
"I just can't keep spending money on something I hate," Wessland said. And it violates his adopted professional oath: First do no harm. "The last thing you want is a security solution that's doing more harm than good."
Wessland, by the way, has no qualms about bringing this function back in-house -- you win some and lose some in IT, he said, just as his team does on the courts. Moreover, he has his backup plan.
"I've always been a big fan of moving forward on things, and if it turns out it was a bad decision or a bad vendor or a bad path, you correct it, you figure out a different answer," Wessland said. "I think that methodology is much better than spinning your wheels trying to make a decision and never taking that initial plunge. … I'm much more of a fan of 'Let's just do it; if it's wrong, we'll do something else.'"
Go Celts!
Let us know what you think about the story; email Karen Goulart, senior features writer.
Dig Deeper on Cloud computing for business