Share this item with your network: BACKGROUND IMAGE: iSTOCK/GETTY IMAGES
The economics of cloud computing

Sergey Nivens - Fotolia
Evaluate
Weigh the pros and cons of technologies, products and projects you are considering.
Cloud economics subject to business drivers, customer perception
What are the financial benefits of using the cloud? Don't expect any hard-and-fast formulas. Cloud economics turn out to be a local affair, dependent on a company's business drivers and constraints -- and the ability of CIOs to understand them.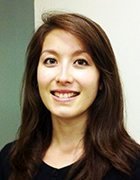 By
At Health Management Systems Inc., "data is our life blood," said CIO Cynthia Nustad. The Irving, Texas-based Health Management Systems (HMS) analyzes petabytes of data for large healthcare programs to determine whether payments were made to the correct payee and for the right amount. Nustad, who joined HMS as CIO in February 2011, doesn't handle just a lot of data but a lot of highly sensitive data. So, when it comes to calculating the cost benefits of using the cloud for crunching data, the expense of transporting large data sets to the cloud is just one factor she weighs. Data security, of course, is another -- both real and perceived.
"It's always perception that we're battling, right?" Nustad said. "If a client perceives for any reason that there's less security, it's not worth the hassle to try to dissuade them, because it's always going to be a 'gotcha' if something does go bump in the night, God forbid."
Cloud-based business applications, however, are another story. "It's pretty easy to get a Salesforce, Silkroad, a Red Carpet … that are tuned to what the business team needs," she said. Indeed, HMS' use of SaaS predates her tenure, Nustad said, noting that these apps are now mature enough to either meet or beat any on-premises solutions she could come up with -- and they save her maintenance costs. "They are easy to get up and running, the value proposition is there and they fill a particular business need -- a win-win all the way around."
The potential cost-savings of cloud computing have long been touted as an obvious benefit of using this relatively new platform. And, to be sure, examples abound of companies that have saved millions of dollars in labor costs and upfront capital investment by migrating IT operations to the cloud. Even cloud security -- a cause of concern for many CIOs, not just those trading in super-sensitive data -- is gaining traction. Increasing numbers of companies are realizing that cloud-based security providers offer solutions that are not only cheaper but also better than what they could build and manage in-house.
But as Nustad made clear, any discussion of the economics of cloud is complicated. Hard-and-fast formulas for comparing the cost of cloud services versus in-house delivery of those services are difficult to come by, because for starters, the business models of cloud providers are often not transparent to customers. In addition, many CIOs, for reasons not always in their control, don't fully understand their own costs for providing IT services. Cultural factors also get in the way of calculating the economics of cloud, according to analysts and consultants who cover this field.
"A lot of IT departments are defensive about the use of cloud," said Forrester Research analyst James Staten. "They're worried that if the company starts using more cloud, they'll use less of the data center."
In those instances, the political overlay brings "bias into the analysis" of cloud economics, Staten said, with the result that internal IT staff may claim they're cheaper "when in reality they are not."
Perhaps the biggest reason for the lack of solid financial comparisons, however, is that the business's main motivator for using the cloud is usually not to save money, said David Linthicum, senior vice president at Cloud Technology Partners, a Boston software and services provider specializing in cloud migration services.
"The ability for the company to move into new markets, to acquire companies, to kind of change and shift its core processes around … that typically is where cloud pays off," Linthicum said. "So, even if you may not have direct or very obvious operational cost savings, the cloud may still be for you."
Forrester Research's Staten agrees. "It's pretty much across the board and universal that they use the cloud for agility first and foremost," he said, referring to business priorities. It's only later, after some of those benefits have been realized, that the question of cost savings comes up, and even that push for cost savings, he added, "is usually driven by the IT department ... [and] not usually driven by the business."
Nuanced approach to cloud economics
These complex and, at times, competing business needs often result in CIOs adopting a highly nuanced cloud strategy. While HMS, for example, relies on SaaS for some of its back-end business applications, the analytics it uses to weed out fraud, waste and abuse in healthcare payments, for example, is proprietary and deployed in-house.
I think if you don't look at cloud and you don't look at the economics of cloud, they'll find another CIO who will.

Pat Smith, CIO
To crunch the data, Nustad said, her team mainly uses a combination of open source and vendor tools (from Teradata and Microstrategy), and the IBM DB2 mainframe software "is still, quite frankly, a cost-effective technology" for the task. Plus, she added, "the bandwidth doesn't exist" to move the data back and forth to the cloud.
"If I have data that I can't easily get at that's in a cloud app or on cloud infrastructure, then I've just disabled my business," she said.
Nustad's not the only one with a cloud economics strategy that is not just a matter of dollars and cents.
Pat Smith, CIO at Our Kids of Miami-Dade Monroe Inc., a not-for-profit serving abused and neglected children, said that she looks at cloud for "availability and reliability that would cost us a lot to duplicate."
She too, however, has tweaked her cloud strategy to meet her company's needs. Smith plans to deploy Microsoft Office 365, and although this cloud service offers an archiving solution, she has decided to put the money into an on-premises archiving solution.
"We feel more comfortable," she said, keeping the archives on-premises. "We have a lot of e-discovery requirements like many organizations, so that's a non-negotiable item for us… . We feel like we have more control over it."
Cloud-first economics
But for some CIOs, parsing cloud economics is a moot exercise.
"It's never been about economics, it's always been about the benefits," said Jonathan Reichental, CIO for the city of Palo Alto. "I am solely focused on functionality and quality and those kinds of higher-value items."
Reichental is working on setting up a business registry for the California city, so that when people set up a business in Palo Alto, the registry has all its information: address, what the business does, revenue, number of staff, etc.
Ten years ago the city would have found a vendor and then built an infrastructure, he said. "The only conversation we're having today is who can provide this in the cloud and what's the user experience like," he said.
One thing is true for all CIOs: Sorting out the benefits of cloud services is a top priority. Our Kids' Smith thinks that what's happening with the cloud today is similar to what happened 10 years ago when CIOs needed to be looking at which services should be provided in-house and what services should be outsourced.
"I think cloud's in the same sphere right now," Smith said. "I think if you don't look at cloud and you don't look at the economics of cloud, they'll find another CIO who will."
Go to part two of this feature to read about expert advice for getting the most out of your cloud services. Steps required for a sound cloud economics include: analyzing business "value drivers," nailing the contract, using cloud monitoring tools and, when in doubt, calling up your CIO peers.
Let us know what you think about the story; email Kristen Lee, features writer, or find her on Twitter @Kristen_Lee_34.
Dig Deeper on Cloud computing for business