Share this item with your network:
The great technology and industry disruptors

Nonwarit - Fotolia
CIOs under pressure to generate revenue through data monetization
Is data monetization the new gold rush? CEOs and boards of directors think so, and they are looking to CIOs to strike it rich.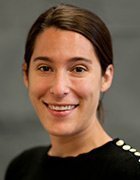 By
A major function of any IT department is to help the business find value in data. But, increasingly, CIOs are asked...
Continue Reading This Article
Enjoy this article as well as all of our content, including E-Guides, news, tips and more.
to go big and provide a similar service to external customers -- one that can be packaged and, in some cases, sold.
Experts such as Barbara Wixom, principal research scientist at the Center for Information Systems Research, call the trend data monetization. She defines the term as an exchange of an information offering for some kind of legal tender or something equivalent. In addition to selling data, bartering or even wrapping data around a product are examples of data monetization. Wixom said pressure for CIOs to turn data into revenue is coming from the highest levels of the organization -- CEOs and boards of directors.
The goal of generating value through data might be the same regardless of whether it's for internal or external customers, but data monetization "is not the same type of animal as value generation in internal ways," Wixom said at the recent MIT Sloan CIO Symposium. Simply put, CIOs getting into the data monetization game aren't solving business problems; they're going after market share, and that can introduce new challenges.
Scaling a new analytics as a service offering
Don Stoller, former vice president of technology solutions at the medical supply distributor Owens & Minor Inc. (OM) in Mechanicsville, Va., pointed to scalability as one such challenge. "You're dealing with, essentially, thousands of users who are going to be coming in and getting into your database for that data," he said during a panel discussion at the symposium. "You really have to look at the ability to scale based on having this out on the market."
Stoller helped stand up the medical supply distributor's "spend analytics" service in the late 1990s -- before the process for collecting, cleaning and analyzing expenditure data was called spend analytics and before anyone was talking about cloud computing.

The service, delivered via the Internet, was so unique, it became a quick competitive differentiator, helping OM grab market share and paving the way for an unanticipated business opportunity. Initially, the service shined a light on OM's supply chain, about 30% of an average customer's overall spend. But when OM's customers saw what was possible, having that 30% visibility wasn't enough. OM's customers "wanted to supply data to us and have us provide an analytics solution," Stoller said. Data monetization gave birth to a new business.
Feeding customer demand is something CIOs should expect and plan for when standing up a data monetization business, said Stoller, who is now the executive vice president of operations and sales support at Healthcare IQ Inc., a spend analytics firm in Palmetto, Fla. "Once you've made this commitment, [customers] are going to ask for more -- more changes, more functionality," he said. "That commitment has to be there -- that you can take this on from an organizational standpoint, from an IT perspective. Because, eventually, there are going to be other players, and the competition is going to start catching up with you."
The competitive landscape
At State Street Corp., a financial services holding company in Boston, Mass., a data monetization offering became a separate division. State Street launched Global Exchange, its data and analytics arm, two years ago after realizing the analytics it provided clients -- liquidity or risk analytics, for example -- were essentially being offered for free.
"They were being bundled, and their value wasn't well represented or understood," said Jessica Donohue, chief innovation officer and head of advisory and information solutions at State Street Global Exchange.
Donohue differentiated between information products that give businesses "comparative advantages" and those that give businesses an edge. In either case, the data monetization business is anything but easy. Products that give businesses comparative advantages can turn into an arm's race, as competitors mimic and aim to go one better. Products that give businesses an edge, such as State Street's private equity cash flow data offering, can be complicated to stand up. The commercialization rights alone for State Street's private equity cash flow data set took a year to secure. "I can't emphasize enough how important that aspect of what we're talking about is," Donohue said.
Because the offering was proprietary, Donohue had the luxury of time, and private equity experts (such as Josh Lerner from the Harvard Business School) were brought in to talk through the design and concept; clients also weighed in on what they needed.
Keeping up with the customer
The challenge for CIOs won't simply be to build information products, but to keep them current. Steve Emmerich, chief architect and technical fellow at ACI Worldwide in Naples, Fla., advised information products be "strongly configurable to provide new value to customers on a progressive basis rather than requiring a complete overhaul or replacement as the business evolves and as you try to gain competitive advantage."
ACI is a provider of payment software and payment processers for banks and merchant retailers. In conjunction with the OLTP transaction processing products, ACI also monetizes its data by providing risk and fraud analytics to customers, what Emmerich called "value-added adjuncts."
To ensure its data products are aligned with what customers need and want, ACI relies on its analyst teams. "We can see the discoveries as they're being made, and the analyst teams can say, 'Oh, this is the trend in the market, so let's reconfigure the product,'" Emmerich said. Products are tweaked based on how customers interact with the product and then analysts follow up with customers to get their input.
State Street's Donohue made a similar point when she stressed how important it is to have a pulse on what customers are struggling with. Focusing solely on what corporate data can be monetized creates tunnel vision and may not address customer pain points. At State Street, Donohue and her team spend time looking "at the big issues our clients are dealing with and what sort of information products they need to answer those questions," she said.
Building strong relationships with customers could give businesses another advantage. Donohue said CIOs could mine questions a customer asks for potential data monetization opportunities and, like any good product development department, test the information offering before launching into full-scale production. "If it starts to take on a life of its own, you productize," she said.
Data monetization projects likely will call for some blue-sky thinking by IT and the business. With the competitive landscape such as it is, it might not be enough for CIOs to keep pace with customer demand; they may need to figure out ways to get in front of it.
Let us know what you think of the story; email Nicole Laskowski, senior news writer, or find her on Twitter @TT_Nicole.
Dig Deeper on Enterprise business intelligence software and big data