Share this item with your network: BACKGROUND IMAGE: iSTOCK/GETTY IMAGES
The mobile customer experience comes first

iSTOCK/GETTY IMAGES
News
Stay informed about the latest enterprise technology news and product updates.
CIO's focus on people, innovative thinking leads to revenue-generating idea
Visiting Budapest, CIO Alexander Pasik realized innovative thinkers are mostly born, not made. So he developed a process to capitalize on them.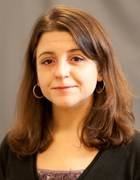 By
It may be part of today's CIO role, but driving innovation, especially the sort that can generate revenue, is no easy task. Alexander Pasik spent the first two years of his tenure as CIO at the Institute of Electrical and Electronics Engineers (IEEE) trying different approaches to sparking innovative thinking in his IT department.
First there was the Google-style encouragement of all employees to spend time thinking outside the box. Then there was the consultant whose process drummed up excitement that dissipated soon after his tenure ended. All the while, Pasik was trying out different techniques to spur innovative thinking; however, it was his day-to day-interactions and conversations with his team that would eventually reap the most benefits.
"I have a reputation; I manage by wandering," Pasik said. "I'm popping in to talk to people, and ... when I stop by it's to exchange ideas and to have some fun."
In his wanderings he discovered that innovative thinking comes more naturally to some than others. Creating the right environment in which to nurture and encourage those thinkers is vital to making an innovation process work.
Making innovation work
Coming to this realization, however, took some time and quite a bit of distance. Pasik was, in fact, thousands of miles away from his Piscataway, N.J., office when he realized the solution to his innovation dilemma.
The best way to get innovation working is to get everything else out of its way.

Alexander Pasik,
CIO, Institute of Electrical and Electronics Engineers
Pasik and two IEEE IT colleagues were attending one of the organization's conferences in Budapest -- one of Pasik's favorite cities. Sitting in a session, it occurred to him that location often motivates members to attend conferences. Curious, he went to IEEE's website to see how easily members could search for conferences by location. The process was not as intuitive as he would have liked. He leaned over to one of his colleagues, a fellow named Tom Griffin whom he'd hired about a month into his tenure as CIO, and shared his gripe: Wouldn't it be great if IEEE had a Google Maps type of application that allowed users to zoom in on a location and see pins for all the conferences in that area?
"He just looked at me and said, 'That wouldn't be hard to do; I would just do X, Y and Z,' and started describing the whole solution," Pasik said. He realized he needed a dedicated part of his IT department to respond to problems like this quickly, and independent of standard processes. And there was no reason not to start.

"I am fortunate to have an extraordinary IT staff overall that enables me to carve out this function without compromising our existing demands," he said.
Of course, he had someone to head up that dedicated part of the IT department. Griffin, Pasik realized on further reflection, had emerged as one of the members of the department he would turn to when brainstorming. That's when it became clear to him that he needed to create an environment for fostering innovation. Innovative thinking might be squelched by the wrong working environment, and it can't be demanded of everyone.
Organizations that really value innovation, Pasik said, have to be willing to fully invest in making it work for the people who generate ideas. In January, for example, Griffin was relieved of his former duties and took the title director of innovation. To easily keep in touch, Pasik moved Griffin next door to his office. They have two officially scheduled meetings every week, but Pasik's famous pop-ins, to discuss progress on projects and new ideas, are frequent. In the meantime, Griffin's mandate is to focus on innovative thinking -- ideas to make IEEE better for internal and external customers.
"You've got to be able to say, 'I have my little piece of innovation, and that little piece doesn't have to deal with other day-to-day project demands; it has the freedom to focus on new ideas,'" he said.
Individual moves like Griffin's can be done unilaterally, but to institutionalize innovative thinking requires a commitment from the top.
"The key is to get the buy-in at the executive level that allows you to carve out a piece of your effort outside the normal bureaucracy," Pasik said. "The best way to get innovation working is to get everything else out of the way."
Innovative thinking pays off
As impressive as Griffin's response was to the conference-location quandary, Pasik was even more blown away by what Griffin ultimately proposed for adding contextual links to the IEEE website. IEEE is well known for its publications and conferences, and the tech-savvy will recognize the organization as a developer of international standards like IEEE 802.11 (aka Wi-Fi). With 400,000 members in 190 countries -- all of whom are able to contribute -- it has a wealth of information to share with the world.
Indeed, the organization bills itself as "the world's largest professional association advancing technology for humanity." The more-than 10,000 IEEE websites, however, can be an overwhelming maze of information. And just beneath their busy surfaces are many thousands of Web pages created by member groups around the world. The problem was that customers had no inkling of the breadth and depth of IEEE's information resources. As defined by Griffin, their interactions with the site weren't effectively exposing IEEE's many offerings. Within two weeks, he presented Pasik with the idea for Contextiv, a technology that can direct IEEE site users to information they may be interested in, based on the pages they're viewing.
For example, if a member is reading an article about underwater robots, Contextiv will highlight all the words on that page related to underwater robotics. When the user hovers over a highlighted word, a window will open with tabs for all relevant IEEE content, creating a direct connection to IEEE's revenue-generating sites.
The idea was a rare instant success across IT and the business for two reasons, Pasik said. One was the solution was such a "remarkable breakthrough" in addressing a problem everyone at IEEE was aware of -- that there was no easy way for users to get to all the relevant information available. The other was the fact that it could be built without rebuilding other components.
"It leverages the existing search engines -- all the existing work we've already done," Pasik said. "It's not some three-year $10 million project; it's something we can do quickly with components we already have."
Institutionalizing innovative thinking
In addition to the importance of leveraging existing work, Pasik recommends CIOs give serious consideration to the buy-versus-build question in fostering innovation. A vast majority of the time these days, the answer is buy. Ninety percent of time, he said, someone is already addressing what you think is your unique problem. More often than not, buying will save money and time. But there are those few times when there is absolutely no buy solution, and you must build. And if you must build, bear in mind someone else probably needs that solution too.
If you decide you have to build, think multi-tenant and think marketing, he said. Consider the possible broader applications or even narrow applicability to a niche market. This, he said, is the opportunity that innovation in IT can give an organization, beyond solving its own problems.
"It puts you in the revenue-generating mode," Pasik said. More important, IT is not just generating short-term returns for the business but coming up with a business model that will continue to pay dividends.
As for what's next for Pasik? Now that he has shown the value of a full-time innovation position, he'll be expanding Griffin's team. Since January 2013, Griffin has relied on the help of consultants and some other creative thinkers in the organization who take time from their regular work to assist with projects like Contextiv. This month, Pasik plans to add a second full-time innovation position. It should come in handy as work continues on a data-analysis addition to Contextiv, and IEEE begins seeking outside customers.
Let us know what you think about the story; email Karen Goulart, Senior Features Writer.
Dig Deeper on Digital business management