Share this item with your network: BACKGROUND IMAGE: iSTOCK/GETTY IMAGES
Master a multichannel customer engagement strategy

AKS - Fotolia
Manage
Learn to apply best practices and optimize your operations.
CIOs called on to master multichannel customer engagement
The customer is already multichannel. Companies -- and CIOs -- are scrambling to catch up. It won't be easy.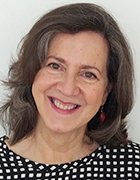 By
The American Cancer Society is the largest non-governmental funder of cancer research in the country. The 101-year-old...
Continue Reading This Article
Enjoy this article as well as all of our content, including E-Guides, news, tips and more.
volunteer organization hosts charity events all over the world, runs large public health advertising campaigns, operates thrift stores and provides services to people with cancer. Its tens of millions of constituents come from all demographics, so do its donors.
"Fundraising is not all we do, but all we do depends on fundraising," said CIO Jay Ferro. "In order to get to those donors and to all our constituents -- which is anybody who is passionate about our cause -- we have to have a sophisticated multichannel engagement strategy."
The high school student who walks in Relay For Life, the American Cancer Society's largest fundraiser with 5,000 events in 20-plus countries, typically doesn't engage with the charity in the same way a 55-year-old participant does, Ferro said. The organization's goal is to "hit everybody where they are," whether that's by direct mail, a phone call, email, online or on Facebook and Twitter. The terms of engagement require knowing who these constituents are -- patients, survivors, caregivers, donors and volunteers -- and what each of them wants from the American Cancer Society.
"I want to know everything about them. I won't say we're there," Ferro said.
Indeed, multichannel customer engagement is a work-in-progress for most organizations, according to experts who study the field. Mobile and online computing have given people many new ways -- channels -- to engage with brands. Sophisticated analytics and data collection tools also give businesses the potential to understand, as never before, when and in what manner people are engaging with their products. The challenge for CIOs like Ferro is to help their enterprises figure out how to deliver the right information to the customer, at the moment of need, through whatever device is most convenient, be it a smartphone, desktop PC, store kiosk or TV.
It's by no means an easy task, in large part because the enterprise IT systems at most businesses were built primarily for employees, not customers.
"There is a big difference between building systems for internal employees and building systems for customers," said analyst Peter Burris, a research director in the CIO practice at Forrester Research Inc. The sources of information are different, so are the risks.
"Your control over processes and organizational change are different. The degrees of freedom you allow are different. I can use policy to guide what my employees do, but how do I do that with customers?" Burris said.
He predicted that over the next five years "an enormous amount of computer science will be built" to support the automation of winning, serving and retaining customers. "The challenge of a world in which we can process any data through any service on any number of locations -- securely -- is probably going to involve some pretty important adjustments to the way we think about generating value through computer programming," Burris said.
The challenges for the CIO are not just technical. CIOs also need to understand how the various marketing channels do or don't improve a customer's experience. "The channel becomes a crucial source of value in and of itself. It becomes intrinsic to the value of the product," Burris said.
For example, in a typical company, the channel suited to an IT professional setting up a network for the first time will be different from that of an experienced network administrator. A one-on-one sales call is likely useful in the first case, but a waste of time for the network expert who only needs to know if the product is in stock and if it can be shipped preconfigured -- information that is easily found online. "Human beings are not stupid," Burris said. They use particular channels for particular reasons.
"This is a big new challenge," said Cory Munchbach, a Forrester analyst on the research firm's Customer Insight team, speaking about multichannel marketing. "In the companies we've seen take on this mission of contextual marketing and engagement, it has been a joint effort between business and information technology, because the technology needs are so complex and not out of the box in any way," Munchbach said.
Breaking down silos
At the American Cancer Society (ACS), meeting customers where they are -- to use the multichannel lingo -- required nothing short of an IT transformation. As at many large established enterprises, the IT systems and data were siloed at ACS, said Ferro, who was recruited in 2012 to overhaul the not-for-profit's IT strategy. With the exception of a few shared IT services, each of the charity's 12 divisions had its own technology stack, separate from corporate headquarters. The divisions were connected by a Siebel CRM system, but each division used it differently. Plus the system, implemented in 2002, was "not built with end-constituent in mind," Ferro said, so the divisions were each using additional tools to help with customer engagement -- access databases, SQL databases, spreadmarts. There were hundreds of data stores across the organization.
To support a multichannel strategy, the data and processes had to be converged. "Taking all that away while providing more capability was a lot of work," said Ferro, hastening to describe the effort, which has spurred a business transformation involving the legal consolidation of the 12 divisions, a "journey not a victory." While the ACS is in in the throes of consolidating, Ferro said that he and the organization's new CMO, with whom he works closely, have decided to retrofit the Siebel system with new marketing and BI capabilities, including more sophisticated analytics, but have not ruled out replacing it at some point.
"IT and marketing have to work hand-in-hand," is rule No. 1 for organizations forging a multichannel strategy, said Sarah Griffin, an IT consultant specializing in global application and infrastructure development. Griffin, who works with C-level executives to help them maximize business value through technology, was for many years an enterprise architect at one of the world's largest fast-food restaurants, responsible for building the data infrastructure required for global-scale applications. Delivering a multichannel experience is a "huge investment," she said. CIOs need to help marketing understand the technical channels, timeframes and costs.
IT capabilities are the backbone of multichannel engagement
"From an architectural perspective, I break it down into several components: the computing environment itself, the network, data and how data has to move, and security," Griffin said.
Griffin's former employer, for example, serves upwards of 65 million customers per day. When marketing had an idea that required reaching millions of customers, her first question was whether the computing environment had the power and capacity to handle the data.
Related to that is whether the existing networks can get the data where it needs to go. "You may have the ability to crunch it on the back end, but if you can't throw it down the network fast enough, then you've probably lost that customer experience," Griffin said.
Personalizing a shopper's in-store experience adds another wrinkle. When Griffin goes to Target, she "dabbles with Shopkick," a shopping app for smartphones and tablets that offers customers rewards just for walking into stores and for scanning the barcodes of certain products. Wireless access points located at the front door and sometimes at other locations throughout the store interact with apps like these, offering shoppers deals on nearby products. (Apple's iBeacon uses Bluetooth 4.0, a location-based technology that detects, within inches, when a shopper moves into range.) Figuring out the cost of implementing this version of multichannel engagement raises a host of questions, Griffin said, including how many access points are needed per store and the types of consumer devices the business wants to be able to accommodate.
Of course, computing capacity and network speed mean nothing without data. All the components of a mature BI program come into play here, Griffin said. Is the required data in existing systems? Is it in the form you need it in? To personalize customer experiences, the business needs data on what has transpired (descriptive analytics), what is likely to happen (predictive analytics), and what is required to make something happen (prescriptive analytics), whether that something is a customer deciding to buy a pair of shoes or to volunteer at his favorite charity.
Because the data required for multichannel likely resides in disparate systems, the business needs to figure out how to collectively take that information and move it where it needs to be. "You have to map out where the data originates and where it needs to go," she said. Employees and customers may need access to the same data but in a different form. In addition, the place where customers access data might have to be different from where employees access data
"You probably don't want someone's mobile device going into your back end looking into the list of items you have in your warehouse. The more I open the door to my data, the more risk I have," Griffin said.
In her experience, building out these capabilities takes time, but the business must start with a vision of what it wants to accomplish. If the goal is to alert a customer who walks in the door that his favorite brand item just went on sale and is located on the third shelf two aisles over, IT and marketing need to know that before they start designing systems. "It's important to keep the pie in the sky in mind," she said.
Email Linda Tucci, executive editor, or find her on Twitter at @ltucci.
Talbots takes on multichannel
Women's fashion retailer Talbots Inc. has some of "the fundamental building blocks in place," to do multichannel, said Rob Schmults, vice president of e-commerce. "The customer is already multichannel, so we're like a lot of people racing and trying to catch up with the customer."
Talbots, for example, offers "ship to store," meaning a customer ordering online at Talbots.com is not restricted to inventory in the retailer's fulfillment center but has access to its entire inventory. "She doesn't know that, but the net result is that we are more likely to have what she is looking for," Schmults said. The company also offers the option of reserving an item online and picking it up in store to those customers who don't want to wait for shipping.
Using geolocation to do a better job of marketing is a next step, so is improving Talbot's mobile site, he said. Another area of focus is exposing Talbots' inventory to the major search engines. Better exposure means the woman looking online for a place nearby to replace the white blouse, size six, which she has just spilled coffee on at the office, will see Talbots high up in the search results -- assuming, that is, that the nearby store has the item in stock. "It is easy for me to say that we can connect the phone's location with local inventory, but how do we do that in a way that really works, making sure the customer is front and center and then have the technology to support that outcome," Schmults said.
Indeed, one of his big pet peeves about fellow e-commerce professionals is that they have a tendency to put technology before the customer experience and before business goals (hitting a revenue target, improving margins).
"Over and over again you hear statements like, 'We need to prove we can do personalization,' or 'We need to prove we can sell through Twitter.' That is not something you need to prove. Twitter needs to prove that if it wants to earn your business," Schmults said. "You don't prove means; you use them to get to ends."
He believes CIOs have a fundamental role to play in the quest to deliver multichannel customer engagement, starting with pushing their business partners to think through what they're trying to accomplish. "If I could say one thing to CIOs it is to be proactive. Ask your business partners what they're hoping to achieve and offer to present the various ways to get there," Schmults said. "If the hand isn't extended to you from the other side, reach out and force those conversations. Everyone will be better off for it, including the customer."
Dig Deeper on Enterprise business applications