Share this item with your network: BACKGROUND IMAGE: iSTOCK/GETTY IMAGES
Rogue technology: What lies beneath

iSTOCK/GETTY IMAGES
Manage
Learn to apply best practices and optimize your operations.
CIO's Agile practices during infrastructure overhaul save time and money
SearchCIO IT Leadership Awards finalist Feroz Merchhiya employed Agile practices to reach and exceed IT goals for major projects.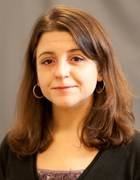 By
Our SearchCIO-Midmarket 2013 IT Leadership Awards recognize the contributions and innovations of IT professionals within midmarket companies. We put out a call for nominations of individuals who have excelled in six categories: cultural innovation, technological advancement, business value, green IT, IT engagement and customer experience.
Finalist Feroz Merchhiya and his IT team were given a tall order. The California Insurance Guarantee Association (CIGA) was facing a data center move and looking for a full technology infrastructure upgrade, including storage, computing, networking, OS, database and key business applications.
Merchhiya knew that approaching the challenge as a lean IT organization with a focus on Agile solutions would result in faster time to value and efficient use of technology. Under his leadership, CIGA's data center and infrastructure initiative is set to be completed on time and at a savings to the company. Thanks to Merchhiya's direct negotiations with technology vendors, capital expenses were lowered by 16%. Read on to find out what Merchhiya considers the best technology decision he's made in his career and which technology he thinks is all hype.
Title: Director of technology/chief technology officer
Number of years in IT: 15
Company: California Insurance Guarantee Association
Revenue: $700 million
Number of employees in the company: 250
Number of employees in IT: 15
Educational background: Master of Business Administration
First job: Account executive for an advertising agency (outside of the U.S.)
An excerpt from Merchhiya's nomination
Feroz' s technology vision, innovations (Agile data management technology) and focus on delivery make him an exemplary leader. His leadership ensures that CIGA's IT solutions are infused with the latest technology to better support CIGA's strategic objectives. He's creating a nimble and lean IT organization able to deliver faster time to value through efficient use of technology and a focus on execution.
LinkedIn: Feroz Merchhiya
What's the best advice you've ever received?
'Learn, teach, learn.' Advice from Noel Tichy, professor of management and organizations at the University of Michigan' s Ross School of Business, given during new-leader training at Intuit.
In the movie of your life, who would play your character?
Due to my Indian subcontinent heritage, I would think Irrfan Khan from Bollywood would be a good fit.
If you could have just one superpower, what would it be and why?
The ability to heal.
What's your favorite app on your smartphone or tablet device?
LinkedIn because it helps me stay connected with my professional network.
Where do you fall in the iPhone versus Android debate?
Android.
Describe the best technology decision you ever made.
Integrated a simple internet fax technology solution to send invoices electronically from the ERP system and received an ROI award for 2009.
Which current technology is a gimmick or overly hyped?
[Three-dimensional] 3-D printers. They are here, but they are something I feel is overhyped these days.
What's the biggest challenge you face in IT today?
Cloud computing, because everyone has a definition and a solution.
Which role or internal partner do you rely upon the most?
Our CEO because of his ability to define organizational objectives and understand IT perspective to establish alignment.
What's your prediction for the next big technology?
Mobile is still evolving -- smartphones, voice command in cars and self-driving cars (Google, GM).
From the nomination
Upon joining CIGA, Feroz was faced with a protracted implementation of enterprise content management system. Feroz delivered both phases of that delayed project per the project's new schedule. Thus Feroz was able to free up resources to undertake the strategic data center move and infrastructure upgrade, which has a hard deadline with no room for delay.
What' s your favorite nonmonetary benefit or perk of your job?
I work with a very good team.
What is the biggest problem you see with corporate cultures today?
Bureaucratic malaise hindering innovation and creativity.
What are 'rookie mistakes' that you see in up-and-coming IT leaders?
Lack of flexibility and customer orientation.
Describe your leadership style.
My style of leadership is democratic/participative with a dash of transformational leadership.
Let us know what you think about the story; email Wendy Schuchart, site editor.
Dig Deeper on Small-business infrastructure and operations