Share this item with your network: BACKGROUND IMAGE: iSTOCK/GETTY IMAGES
Cloud computing governance: Know thy users

iSTOCK/GETTY IMAGES
Manage
Learn to apply best practices and optimize your operations.
CIO-led ERP deployment improves corporate culture, boosts bottom line
Lifetime Products CIO John Bowden oversaw a successful ERP deployment that not only transformed company culture, but improved profits as well..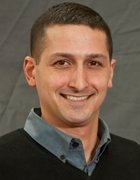 By
John Bowden, CIO of Lifetime Products Inc., certainly has his work cut out for him. The privately held Layton, Utah-based company has operations in the U.S., Mexico and China, and is one of the largest producers of recreational goods made from plastic or metal. You may have heard of one of its biggest customers: a little company called Wal-Mart.
Meeting the demands of customers like Wal-Mart is not for the faint of heart. To help Lifetime Products improve operational efficiency and compliance, Bowden and his team turned to enterprise resource planning and deployed Microsoft Dynamics AX ERP solution for its worldwide operations, while integrating the solution with product lifecycle management (PLM).
"This project, like some of the others we have done in the past, primarily focused on business transformation and cultural improvement," Bowden said. "More importantly, it's transforming how our people work together."
There is no way this project could have been successful [all] by myself. It was a team effort.

John Bowden, CIO, Lifetime Products Inc.
The transformation has also had a positive influence on Lifetime Product's bottom line: The ERP deployment increased employee productivity by an average of one hour per day, the total cost of ownership was lowered 50% and the ERP/PLM integration provided for a 30% increase in order throughput for Wal-Mart. Mobility and virtual desktop integration deployment also cut IT infrastructure operating costs by 40%, streamlined maintenance and increased user satisfaction.
Most impressive, perhaps, the project was delivered on time and under budget. The business transformation driven by Bowden, however, did not stop with an expertly deployed ERP system. Bowden also deployed VDI during the past year, allowing for centralized control of user desktops and applications and eliminating the need for local IT support worldwide. The move to VDI increased data security as well, he said.
These achievements have made Bowden the winner of the Business Value Award in SearchCIO's 2013 Enterprise IT Leadership Awards program.
Overcoming the obstacles: Buy-in is key
That's not to say there were no difficulties in bringing these projects to fruition. The lack of alignment across divisions and company departments, as well as inadequate employee communication, were big obstacles to overcome, Bowden said.
The sheer size of Lifetime Products and the associated vendors it was working with added yet more complexity. The layers of people usually involved with large projects such as this -- and the politics that come with those layers -- needed to be dealt with during implementation, he said.
One thing Bowden would have done differently is recognize these disconnects early on -- and to be more proactive about disarming those situations.
"It makes it very difficult, just because when you get so many people involved it introduces multiple agendas," Bowden said. "It can hurt the project -- it was a challenge for us. And I think it cost us money."
When undertaking a project such as Lifetime's ERP deployment, Bowden offered this piece of advice: Make sure you have 100% alignment and support from the top C-levels in your company. It's vital for company leaders to participate, help make decisions and help support the user base after the project is completed, he said.
"If at any point in time, if there were even one of our executives that pushed against the project or what the project was to accomplish -- luckily that did not happen -- we would have seen catastrophic issues in that area of the company," Bowden said.
Most important, Bowden knows his project's success hinged on how well his fellow staff members assisted his vision. Leader that he is, Bowden was quick to praise those that helped Lifetime Products achieve its ERP/PLM integration goals. "There is no way this project could have been successful [all] by myself. It was a team effort."
Let us know what you think about the story; email Ben Cole, site editor.
Dig Deeper on Leadership and strategic planning