Share this item with your network: BACKGROUND IMAGE: iSTOCK/GETTY IMAGES
Putting a social layer into every business app

iSTOCK/GETTY IMAGES
Manage
Learn to apply best practices and optimize your operations.
Building a social workflow process for today's enterprise no easy task
As the social enterprise evolves, so too do social workflow processes. But getting everybody on board with social isn't for the faint of heart.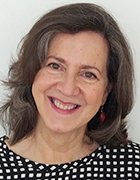 By
To read the first page of this story on the social enterprise, click here.
The social workflow challenge was quite different for Martin Teat, chief privacy officer and vice president of healthcare computing and principal architect at Netsmart Technologies Inc., an Overland Park, Kan.-based company that builds software solutions for the healthcare industry. We wanted to reduce the signal-to-noise ratio," Teat said.
With its approximately 650 workers spread out over seven offices coast to coast and in the midst of an aggressive plan to hire more, the company needed a better way to talk to its workforce. "We were bombarding associates with information overload, because we did not have an effective way to get information to them," Teat explained at E2. "We were sending out emails, even mailing stuff to their houses."
In the absence of a solid messaging strategy, the company resorted to email distribution lists -- 75 of them, company-wide -- and employees surreptitiously implemented SharePoint sites. A simple experiment conducted by Teat showed that a typical Netsmart sales associate, just by virtue of his role, could expect to get about 70 unsolicited emails a week. Consultants got double that amount. "Everybody and their brother who wanted to have a distribution list so they could send information had one," he said.
Netsmart's goal was to reduce distribution lists by 35% and reduce role-based emails by 80%. Instead of top-down emails, Netsmart wanted a platform that allowed its growing ranks of junior associates to share content -- but not necessarily on SharePoint. Of the 120 separate SharePoint sites, only 20 were active -- raising another common failing.
Enterprise social platforms vs. products
In the present state of enterprise social collaboration, the proliferation and abandonment of SharePoint is not uncommon, according Byrne. This is especially prevalent at smaller companies. A collaboration platform like SharePoint, Byrne said, is just that -- a platform. It's "feature-complete" but requires sophisticated internal skills to customize and manage it to derive business value. In contrast, point products "can deliver quick wins," he said, but the downside is they often lack all the enterprise controls and scalability that a large corporation would need.
We were bombarding associates with information overload, because we did not have an effective way to get information to them.

Martin Teat, chief privacy officer and VP of health care computing, Netsmart Technologies Inc.
Netsmart ended up partnering with Moxie Software Inc. to implement a social workflow system that Teat said is changing the way the company communicates. Putting critical information exclusively in the corporate-wide blog assures its place as a go-to application. "Just as there is an expectation that you check your voicemail when you're in the office, there is an expectation that you check the corporate blog once a day," he said.
The goal was also to have every associate blog at least once a week—with no holds barred. The blogs could be about their dog or daughter's birthday so long as they were regular. As it's turning out, Teat said, people gravitate toward blogging about work. To make those new requirements easier, Teat insisted on certain technology functions, such as single sign-on. Associates were also given classes on blogging, including one on how to incorporate rich media to make their blog posts more engaging. The results have been gratifying, Teat said: Of the company's 780 current associates, 580 were active in the past week and 340 in the past day.
Unlike established business applications where the metrics of success tend to be uniform, social workforce benefits really do differ from company to company. Case in point: At Macquarie, rather than encouraging full participation, the program is intentionally limited to advisors who meet certain criteria: They must have an active blog, a clean compliance record, be a "self-writer" (no ghostwriting allowed) and have a good client base. "We started with four but are now up to 20 advisors," Modi said, "and they have done a phenomenal job of building a following."
Better still, the strategy has "brought in millions in new assets," Modi relayed, and proved an effective tool for recruiting top-notch advisors.
Viva la social enterprise! In all its various guises.
Linda Tucci is executive editor for SearchCIO.com; write to her at ltucci@techtarget.com.