Share this item with your network: BACKGROUND IMAGE: iSTOCK/GETTY IMAGES
Putting a social layer into every business app

iSTOCK/GETTY IMAGES
Manage
Learn to apply best practices and optimize your operations.
Building a social enterprise means putting 'social' into the workflow
If proponents of the social enterprise have learned anything, it's that social must be woven into the flow of work. That's easier said than done.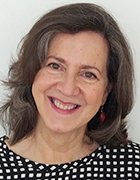 By
Not many companies these days dispute the power of social media. When multimillion dollar marketing strategies can thrive or die on a YouTube video gone viral -- or whole countries, for that matter, undergo revolutions orchestrated on social networks -- no further evidence is required to demonstrate the importance of this communications platform.
Still, many CIOs and their business colleagues remain baffled by how best to incorporate social into their businesses. And rightly so: If proponents of the social enterprise have learned anything in the past few years, it's that social tools work best when they're incorporated into the flow of work. But that's easier said than done, due to issues related to those three pillars of IT: people, process and technology.
I did not want to train our advisors on a brand new interface; I wanted something they already knew how to use.

Silu Modi, vice president, digital marketing, Macquarie Group Ltd.
Just ask Silu Modi, vice president of digital marketing, North America, at financial services provider Macquarie Group Ltd. Two years ago, Modi launched an effort to incorporate social media into the workflows of Macquarie Private Wealth, the company's boutique investment firm for high-net-worth individuals. While a private wealth group might not seem like an obvious candidate for promoting the use of social media, Modi's research suggested otherwise. Social media platforms such as Twitter could give advisors a "low-friction" channel for communicating with clients, he decided, and done right, offer a great way to demonstrate thought leadership." Macquarie advisors earned their keep by being experts in the industries they covered. Why not get their expertise out there?
Then, there were the tantalizing demographics. "We had the folks at LinkedIn come in," Modi said. About 25% of the people who use LinkedIn are in senior management or above; some 40% of them represent households that make $100,000 or more a year. And here was the crux: Sixty percent of the people connected to LinkedIn's senior management segment are of the same socioeconomic level. Macquarie advisors could not only mine their clients' connections for additional connections, but they could also mine their own LinkedIn accounts for prospects using the premium service that allows subscribers to see who's viewing their profiles.
Armed with this data, a social and digital plan for the firm was formulated, said Modi, who relayed the journey at the recent E2 conference in Boston. Nine months, many legal discussions and a 67-page business case later, the use of social media was approved, and a Macquarie advisor typed out the first officially sanctioned corporate tweet: "Dow is still holding up at 100 points in early trading." Not exactly the stuff of "One small step…," Modi joked, but progress nonetheless.
Social workflows "fit for purpose" and primed for compliance
Experts such as Tony Byrne believe we are just at the beginning of building systems in which social communication is built into the workflow. Byrne, who has covered the intersection of social networking and enterprise collaboration since its start, said the challenges are multifold. Designing a social workflow process requires CIOs and their digital experts to first understand how employees actually get work done. They then have to know where to map the social software into those workflows for the greatest efficiency and productivity gains.
"To do that for every employee group requires contextual analysis. It requires the anthropological task of observing workers in their native habitats," said Byrne, president of the vendor-independent analyst firm Real Story Group.
Weaving social tools into the vital applications deployed to run a business is also a challenge. Integration tools are immature, Byrne said, in part because vendors are more interested in grabbing market share than on agreeing on standards. And software integration isn't the only hurdle: Companies must figure out how to tie social to the computing trends that are revolutionizing corporate IT, from mobile devices and big data to employees who are untethered from traditional desktops. On top of all that, enterprises are still bound by the same constrictions they've always had -- regulations that govern specific industries, security and brand reputation.
The upshot? Building a social enterprise is not for the faint of heart.
Embedded social workflows, under HR's watchful eye
In the case of Macquarie Private Wealth, whose stock-in-trade is sensitive financial information, compliance was indeed a major concern. Macquarie brand people, of course, fretted that someone might "say something stupid" on social media, Modi said. But legal counsel was alarmed. Why, simply hitting the "like" button on a company's Facebook page could be seen as a "buy" signal and move markets.
Yet, the marketing benefits were also evident to Macquarie. Their advisors could invite LinkedIn connections to check out their blogs or attend a seminar. Macquarie could then add the connection's name to its monthly newsletters, which in turn could include excerpts from the advisors' blogs and tweets, thus reinforcing Macquarie's messaging—a digital strategy sometimes referred to as "targeted convergence." As for Modi, he said he had only one requirement: "I did not want to train our advisors on a brand new interface; I wanted something they already knew how to use."
All these stipulations led Modi to Actiance, a social networking and collaboration platform from Actiance Inc. that allows employees to use the familiar social platforms but still gives the organization control. "LinkedIn is like LinkedIn, Twitter is like Twitter," Modi said. But with Actiance, a tiny toolbar at the top of the web page notifies users that anything they post will be moderated for approval before it's published. "People in compliance get a notice saying, 'So-and-so has posted something, please review,'" he said. Of the 7,000 or so social media messages sent out by advisors over the past year and a half, only four posts were rejected. Time lag is still an issue, but approval time has dropped from five hours to 15 to 45 minutes for most posts, Modi said.
Click here to read page 2 of this story on social workflow processes.
Linda Tucci is executive editor for SearchCIO.com; write to her at ltucci@techtarget.com.
Dig Deeper on Enterprise collaboration strategy