Share this item with your network:
CIOs get more involved with mobile app development

FotolEdhar - Fotolia
Evaluate
Weigh the pros and cons of technologies, products and projects you are considering.
As mobile apps for employees proliferate, CIOs get involved
As mobile apps for employees, clients and customers alter how enterprise work gets done, the role of the CIO and IT deepens.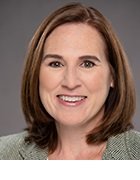 By
The directive for the IT team at Carolinas HealthCare System is to put patients first, so, not surprisingly, its...
Continue Reading This Article
Enjoy this article as well as all of our content, including E-Guides, news, tips and more.
first mobile app was geared toward patients.
Additional mobile apps for patients followed, but the technology staff early on also turned its attention to mobile apps for employees, said senior vice president and CIO Craig Richardville.
"As soon as we started to develop the apps for our patients, we also started to look at what was important to our employees," Richardville said.
In fact, Richardville's team has developed numerous mobile apps, including one that provides physicians access to reference materials on the go and another one that allows all employees the ability to handle multiple tasks, from getting their paychecks to looking up phone numbers to accessing their health spending accounts.
Such innovations aren't by accident, Richardville said. He has a team focused on patients, one on healthcare providers, one on employees, and a fourth on the research and education function. Each IT team, which is co-chaired by a business unit leader, is expected to deliver technology tools that help its respective worker group members do their jobs.
Also on those teams are staff engineers who focus on developing Mobile apps.
"We push the organization more than they are pulling us to do the work," Richardville said.
The process for mobile app development at Carolinas HealthCare System, a healthcare organization headquartered in Charlotte, isn't the typical setup. In fact, mobile app development for employees and customers often happens outside of IT's control in many organizations, with business units (particularly marketing) taking the lead in developing and launching mobile apps in partnership with outside vendors.
Work is shifting, however, said consultants and researchers. Mobile apps for employees, business partners and customers may be cheaper and quicker to develop and deploy than full-blown enterprise applications, but they still must work securely and in concert with the company's overall IT infrastructure. As such, CIOs and other unit executives increasingly want IT more deeply involved in mobile app products, even when they're still owned by business units who launch them for client and customer use.
Mobile apps for employees: CIOs take the lead
CIOs are seeing even more pressure when it comes to mobile apps for internal use. Analysts and researchers said more and more companies are expecting their IT organizations to take the lead in developing mobile apps for employees, just as Richardville's team has done.
Consider the figures from the 2015 Enterprise Mobile Application Report from 451 Research and sponsored by Kony, a provider of mobile app development platforms and solutions.
For internal mobile app development, the trend I see in the market is that the CIO owns mobility in the central environment, working closely with the business to understand needs.

Abhijit Kabramanaging director and global head, mobile applications practice, Accenture Digital
Based on survey results from 484 IT leaders in four countries, including the United States, demand for mobile apps for employees, customers and business partners will remain strong over the next two years. Additionally, the report finds that there will be an 18% increase at companies with more than 10 employee-focused mobile apps.
The findings indicate that a majority of the mobile app development work will still be done outside of IT, with two-thirds of apps being developed by business application vendors, systems integrators, digital agency partners and developer partners. Only 35% of mobile apps will be developed by IT staff.
However, IT staff can expect to do more work on mobile apps in the future. According to the findings, professional developers in IT spent 43% of their time on internal app projects in 2015, but over the next two years they can expect to spend 63% on their time on internal app projects -- a 20% jump.
"For internal mobile app development, the trend I see in the market is that the CIO owns mobility in the central environment, working closely with the business to understand needs," said Abhijit Kabra, managing director and global head, mobile applications practice, at Accenture Digital.
Challenges in delivering enterprise mobile apps
There are, to be sure, challenges for organizations as they move down this path, Kabra said. For example, many CIOs lack the ecosystem, with the right platforms and security measures already in place that can easily support those employee-facing mobile apps. Many don't have ways to monitor and analyze use of new mobile apps so they won't have visibility into user adoption rates. They also lack a long-term mobile app strategy that would guide them and their teams as they decide which mobile apps to tackle first and that could give them insight into which processes could be transformed via mobile.
But researchers, consultants and analysts said they're seeing leading CIOs develop strong mobile app development practices in their organizations, practices that identify and draw in other key players in the development journey; practices that support iterative development as well as ongoing maintenance and innovation on their mobile apps; and an IT team with a combination of technical acumen and business knowledge to deliver the kind of mobile apps for employees that will make a difference.
"IT is taking more control by learning about the environment and developing their own skills to bring to the table," said Seth Robinson, senior director of technology analysis, at the tech trade organization CompTIA.
Robinson said leading CIOs are taking many of the disciplines they applied to enterprise application deployments and increasingly applying them to mobile app development, evaluating business needs to determine where a mobile app can not only just bring incremental improvements or conveniences but where they can actually support re-engineered workflow.
This approach, Robinson and others stressed, reflects the need for IT organizations to think about their overall mobile app strategy and how mobile apps will support workers, clients and the company as a whole.
"These trends are causing companies to realize that it's not just a supporting function, it's what allows the business to run, it differentiates them, and it drives new goals," Robinson added. "I think in general there's an increased interest in software that is causing companies to re-evaluate what development skills they need in-house and in many cases realizing they need more."
Dan Girardin, a senior consultant of software technology search at WinterWyman, confirmed a growing demand for mobile app developers.
"Every business has at least some need for mobile development," he said.
Most of the demand still comes from development companies and tech services firms, but he said he sees more enterprise IT shops looking for this talent these days.
Moreover, Girardin said hiring managers want their recruits to have business acumen in addition to the hard-core development skills -- a sure sign that companies are looking at how mobile apps can drive business goals and not just bring incremental conveniences.
Doug Gray, senior vice president of engineering at job-search site Indeed, said mobile is a huge part of the tech makeup at the Austin, Texas-based company.
"The mobile space is more than half of our traffic, and growing. It's where people are doing everything," he said.
Gray said most of the mobile app work done by his in-house engineers is focused on developing apps for external use, but they do also focus on mobile apps for employees.
But the work is strategic, he said. Most employees prefer to work at their larger desktop screens, so it doesn't make sense to move many apps to mobile just because it's mobile.
So he said his engineers instead look for opportunities where mobile can make a difference, they move quickly to develop an app to pilot, and then measure and analyze use to determine its success.
"If we build something and it doesn't seem to actually generate value, we decide to experiment in other areas," Gray said. "And if there's value, we can then pursue it with more resources."
Dig Deeper on Enterprise mobile strategy